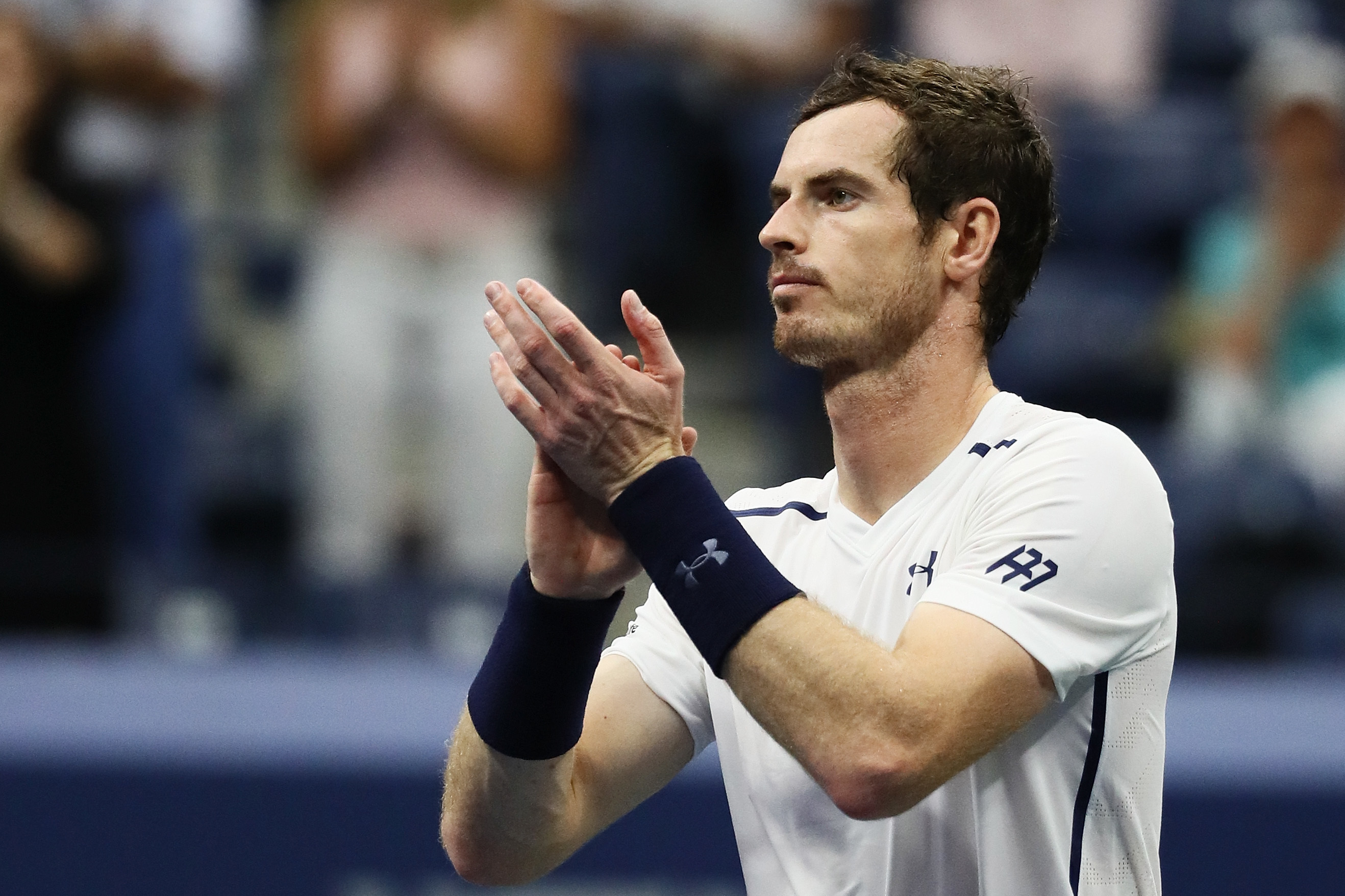 Andy Murray claimed it was so hard to hear during his US Open victory over Marcel Granollers that it felt like he was wearing headphones.
Murray eased past Granollers 6-4 6-1 6-4 at Flushing Meadows to keep his bid for a fourth grand slam title on track but the win was not without complications.
The match was played under Arthur Ashe Stadium's new $150 million roof, which amplified an already noisy New York crowd and for a while caused a clattering din as torrential rain poured down on top.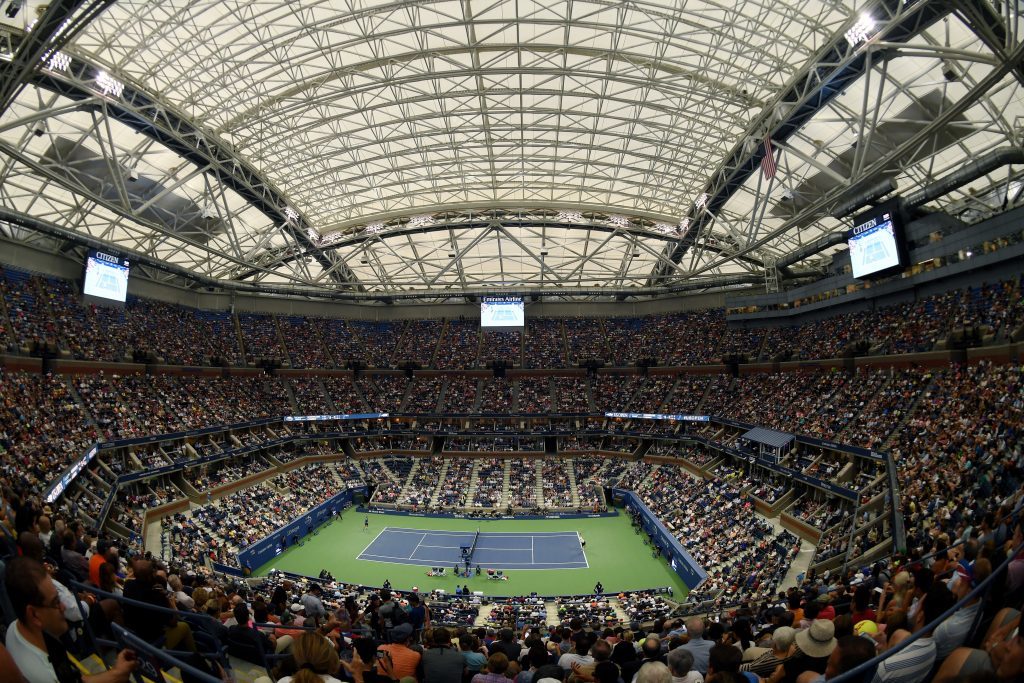 Umpire Mariana Alves had already requested spectators to quieten down and when the downpour arrived, both players momentarily stopped, unsure what was causing the sound.
"It's more difficult because we use our ears when we play," Murray said.
"It's not just the eyes. It helps us pick up the speed of the ball, the spin that's on the ball, how hard someone's hitting it.
"If we played with our ears covered or with headphones on, it would be a big advantage if your opponent wasn't wearing them.
"It's tricky. You can still do it but it's harder, for sure."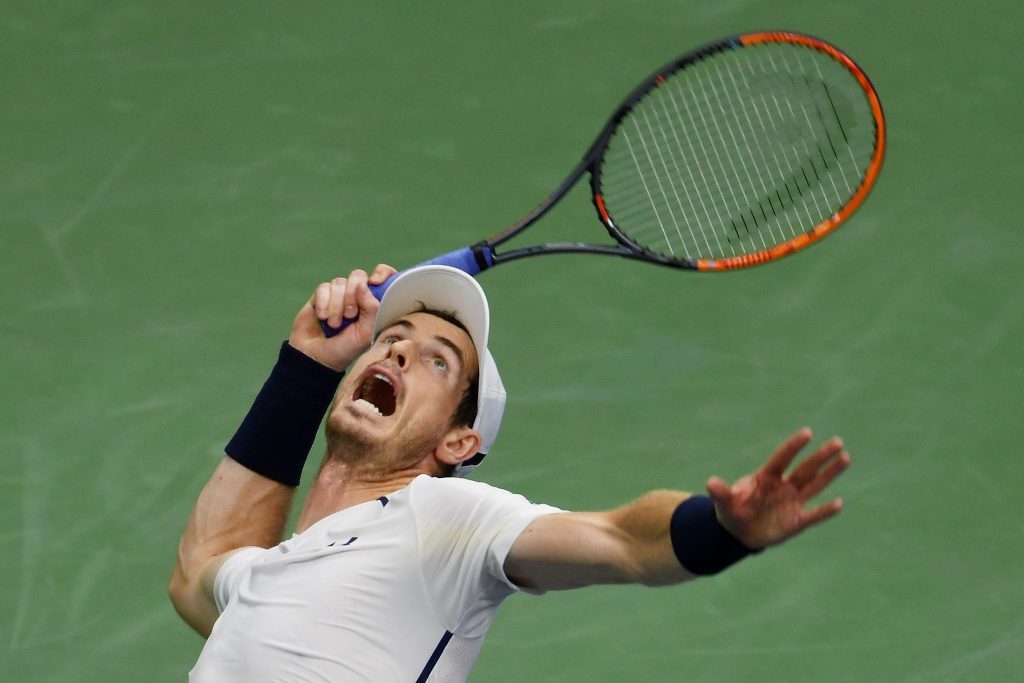 Spectators at Flushing Meadows are louder than at the other grand slams, with fans typically eating, drinking and talking during points.
The atmosphere is more informal but the addition of the roof, and then the rain, made conditions uncomfortable for the players.
"It was so annoying," Granollers said. "It was difficult to play because when you hit the ball normally you feel it as you hit it. With the rain I didn't feel nothing so it was difficult to concentrate.
"I have never experienced anything like that before, with these conditions. It was tough to play for a few games in the rain.
"It is better with the roof because today we played. But I think when people are talking we feel like it is a lot of noise. It is a lot and more with the roof. It is a little bit too much."
Rafael Nadal, who played the tournament's first point under the roof on Wednesday night, felt the chatter was "a little bit too much during points" while Garbine Muguruza, whose match was open, admitted there "was continuously noise".
Murray, however, believes players will adapt.
"The players will deal with it. You get used to stuff," Murray said.
"As an athlete, that's what you do. We adjust to different conditions every week. Playing in the day to playing in the night is totally different from one day to the next.
"We change balls. I played the Olympics with one ball, Cincinnati with a different one, a different ball again here.
"We change stuff all of the time, but it takes time to adjust and then get used to that. I think that's why everyone is talking about it now, because it's something new.
"I'm sure if the feedback is that the TV or spectators aren't enjoying the match as much then they will look into it and try to change it.
"But what I have heard it is fine on TV, I don't know what the fans have said about it yet but the players will adjust."
On court, Murray saw off the potentially awkward Granollers to book his place in round three, where he will face either France's Gilles Simon or Italian Paolo Lorenzi.
The Scot was far from his free-flowing best, making 28 unforced errors and landing his first serve only 43 per cent of the time, but he came through in straight sets for the second successive round.
"I served like 42 per cent first serves or something and still won in straight sets. I must have been doing other things well than serving," Murray said.
"I was obviously hitting the ball pretty well and returning pretty good."
Dan Evans reaches third round
Britain's Dan Evans secured one of the biggest wins of his career as he took apart German rising star Alexander Zverev.
Nineteen-year-old Zverev, ranked 28th in the world, is considered one of the game's brightest young talents, but Evans rose to the challenge at Flushing Meadows to triumph 6-4 6-4 5-7 6-2.
It is only Evans' third victory against a top-30 opponent and his reward is a round-three meeting with two-time grand slam champion Stan Wawrinka.
Evans also joins Andy Murray and Kyle Edmund in making progress, meaning Britain has three men in the US Open third round for the first time since 1968.