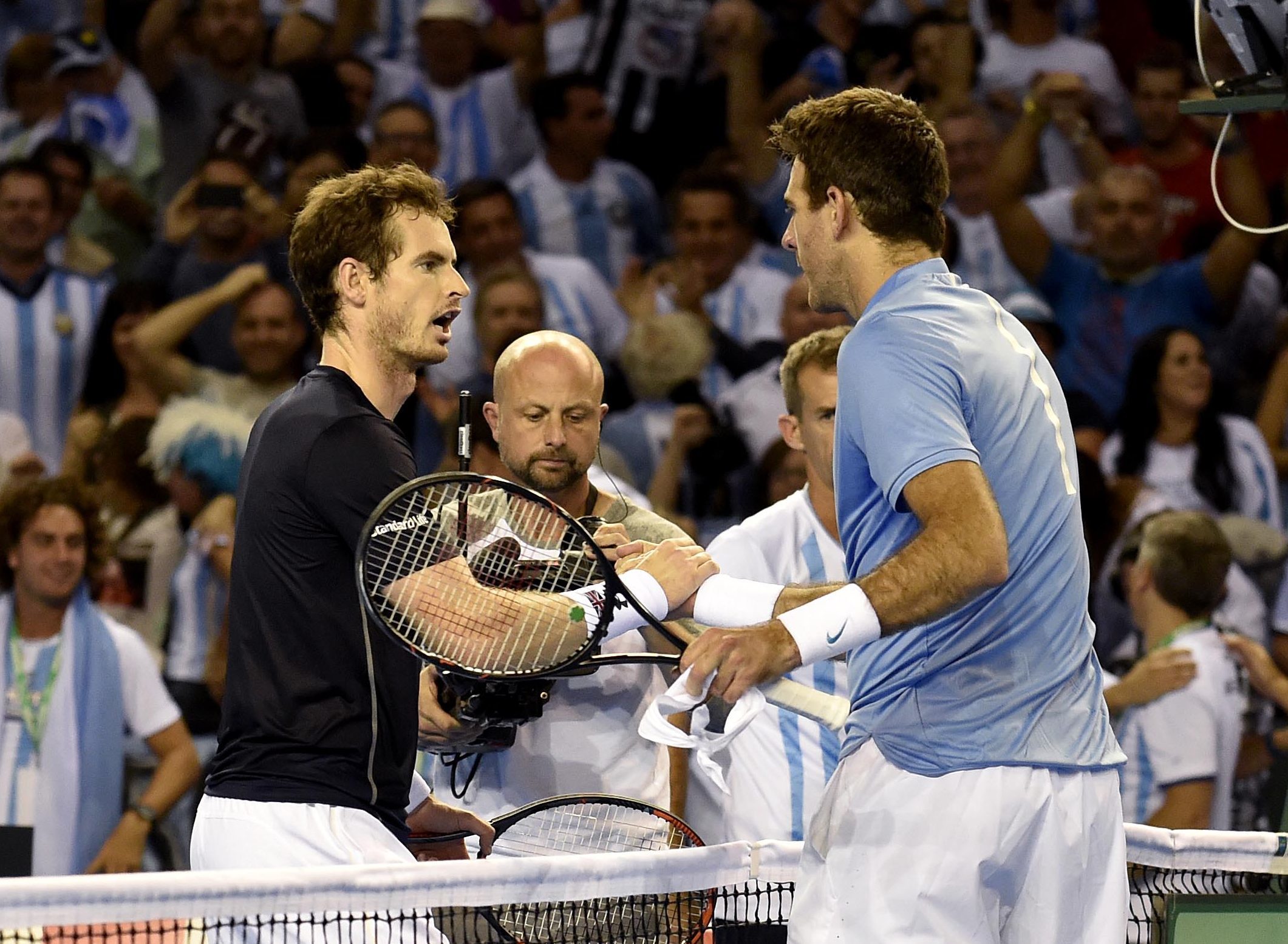 Andy Murray and Juan Martin del Potro really need to give each other some space.
A month ago they slugged it out to a virtual standstill in Brazil with their country's colours on their backs and yesterday in Glasgow they were at it again.
Four hours at the Olympics? How about over five in the Davis Cup. And this time they didn't even get a medal.
For sure they both deserved one.
Del Potro for continuing a heart-warming recovery from two career-threatening wrist injuries and overcoming the mental barrier of losing his last seven five-set encounters.
And Murray for dragging himself through the longest match of his career at the end of possibly the most emotionally and physically draining spell of tennis he has known.
Was the Argentinian former world number four who is playing like a current world number four the right winner at the end of five hours and seven minutes of tennis? Maybe. Probably. Just.
The opening rubber of this Davis Cup semi-final was an epic. Murray had never previously lost a home Davis Cup singles match.
He was below his best at the beginning of this contest and the first set was lost with the net being struck with frustrating regularity from both wings. Del Potro's most renowned weapon is his forehand but it was the sliced backhand that was forcing the errors off the Murray racquet.
The del Potro serve wasn't too shabby either and it didn't really crack until the end of the second set when Murray took full advantage by levelling the scores with a last game break to make it 1-1.
The third set had a narrative all of its own. It was a throwback to Rio when the pair traded breaks, though this time it was due more to brilliance than mistakes. There were two breaks from each of them and when the tie-break was reached Murray was always the pace-setter and he clinched it 7-5.
It felt like a turning point but del Potro broke early in the fourth and secured the most comfortable of the five sets by a 6-3 margin.
By this stage Murray was looking for a quicker way out of the rallies than his opponent and he had to fight back from 0-40 to hold for 3-2.
Again, this could have been a morale-crusher for the world number 64 (yes, world number 64).
But he dug deep to hold and by the time Murray's next service game came around he found himself in the same deep water as a few minutes earlier. This time though, after saving two break points, he couldn't put away a volley and the decisive fifth set break was del Potro's.
Murray had to save a match point on his own serve but del Potro showed no nerves in seeing the game out  6-4, 5-7, 6-7, 6-3, 6-4. The penultimate point, that had the Dunblane man scurrying back and forth across the width of the court and beyond, summed up the effort put into this contest by the Wimbledon champion.
Murray has been proud in victory on plenty of occasions during this arduous summer but he was rightly proud in defeat this time.
The roar of approval from the 9,000 or so supporters in the Emirates Arena as he left the court couldn't have been any louder had he been the victor rather than the vanquished.
"It was very fine margins," Murray said. "It could have gone either way. He just played a little bit better in the fifth set.
"It was tough. Both of us were tired after five hours. I've never played a match that long. I've played close to that length but none after an extremely long stretch of matches.
"I did great today. I did fantastic. I'm really proud of how I fought. I tried my best on every point and that's all you can do.
"Maybe the quality of the match today was better than the Olympics. It was good tennis that was winning the match."
For Murray, a heart on his sleeve competitor at the best of times, there was the added mental baggage of playing a game of sport on the day of his grandfather's funeral.
"It's been hard but I always planned on playing," he said.
It would be understandable if these two weary warriors would prefer to be anywhere else than on the other side of a tennis net to each other for a good while.
Doubles today then lads?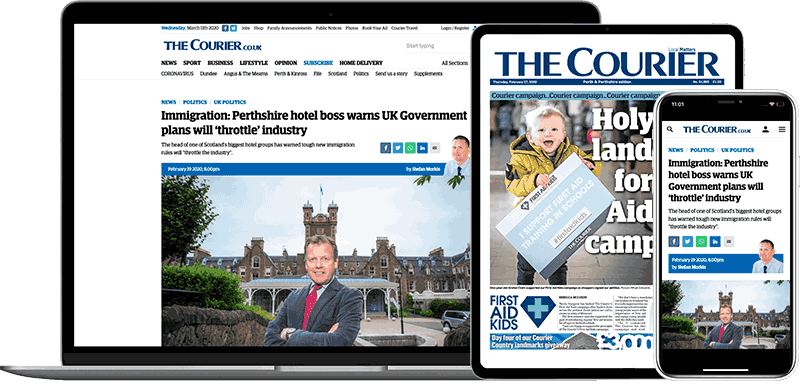 Help support quality local journalism … become a digital subscriber to The Courier
For as little as £5.99 a month you can access all of our content, including Premium articles.
Subscribe