Sir Andy Murray is already one of the greatest sportsmen in British history, a feat made all the more incredible given his age.
The proud Scot from Dunblane is the men's tennis world number one, has won Wimbledon twice and earned two Olympic gold medals (and a silver).
He achieved all this before the age of 30, a landmark which he reaches today.
To mark the tennis great reaching the landmark birthday, we've compiled a list of the 30 biggest moments of his life and career.
1
In 1990, aged just three, Murray picks up a tennis racket and plays for the first time. His mother, Judy Murray, coaches him and his older brother, Jamie.
Judy occasionally treats her Twitter fans to photos of the boys in their early years.
The way we were…….. pic.twitter.com/Iu7ytqMjdC

— judy murray (@JudyMurray) November 20, 2016
2
Young Murray wins his first tournament as an under-10 junior at the Dunblane Sports Club.
3
In 1999, the young Murray wins his age group in Florida's Orange Bowl.
4
Aged 15 he enrols in the Sánchez-Casal Tennis Academy in Barcelona.
5
Aged 16, drinks booze on a night out in Barcelona. He hates it so much that he barely drinks again.
6
In 2004, he becomes world number one junior tennis player after winning the US Open title. After this he is named the BBC's Young Sports Personality of the Year.
7
2005: Murray turns pro. In March he makes his Davis Cup debut, and is the youngest ever Briton to play in the competition. He makes a breakthrough into the ATP Tour. He reaches his first ever ATP Tour level final at the 2005 Thailand Open.
11 years ago today, Andy won his 1st ATP Tour title in San Jose, aged 18.
Time flies.
? pic.twitter.com/BKvTichxDW

— judy murray (@JudyMurray) February 19, 2017
8
On February 27 2006, he is named British number one ahead of Tim Henman. Murray beats tennis heavyweight Roger Federer in round two of the Cincinnati Masters. He then goes on to win the SAP Open.
9
Jokes he'll be backing "anyone but England" in the 2006 World Cup, prompting a furious backlash south of the border.
10
In 2007, Murray breaks into the top 10 world rankings after coming second in the SAP Open.
11
In 2008, Murray makes his first Grand Slam quarterfinal at Wimbledon. He also beats Rafael Nadal to reach the 2008 US Open, which he loses to Roger Federer. Ends the year ranked fourth in the world.
12
At some point in the late noughties, Murray shears off his famous mop of hair – though it remains the subject of internet memes to this day.
@andy_murray what's with the hair? #askAM pic.twitter.com/d2ZtFRCcnN

— 헬렌 20 (@elfrien_rin) March 12, 2015
13
In summer 2012, Murray reaches his first Wimbledon final, but is beaten by Federer.
14
Wins a gold medal at the London 2012 Olympics in the men's singles category. Also wins a silver medal for the mixed doubles category of the London Olympics with teammate Laura Robson.
15
Later in 2012, Murray becomes the first British player since 1977, and the first British man since 1936, to win a Grand Slam singles tournament after beating Novak Djokovic at the US Open.
16
He becomes the first man in history to win an Olympic gold and the US Open in the same year.
17
A post box is painted gold in Dunblane to mark Murray's Olympic medal win.
18
In June 2013, Murray intentionally strikes coach Ivan Lendl in the hip with a tennis ball during a charity exhibition match at Queens. He celebrates it as a great victory. Afterwards he says: "I hit it so cleanly – it was the best shot I played all week."
19
In July 2013, Murray beats Djokovic in phenomenal fashion to be crowned Wimbledon champion. He is the first British player to win the competition since 1977 and the first man since Fred Perry 77 years before. There are emotional scenes around Wimbledon following the match.
His Wimbledon performance is so breathtaking it forces film star Gerard Butler to make this face…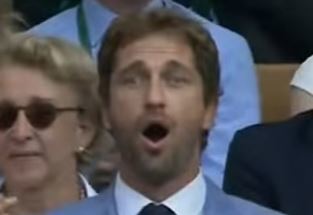 20
Later in 2013, he is named BBC Sports Personality of the Year.
21
Murray buys the luxury Cromlix Hotel, near Dunblane, in February 2013 and opens it the following year.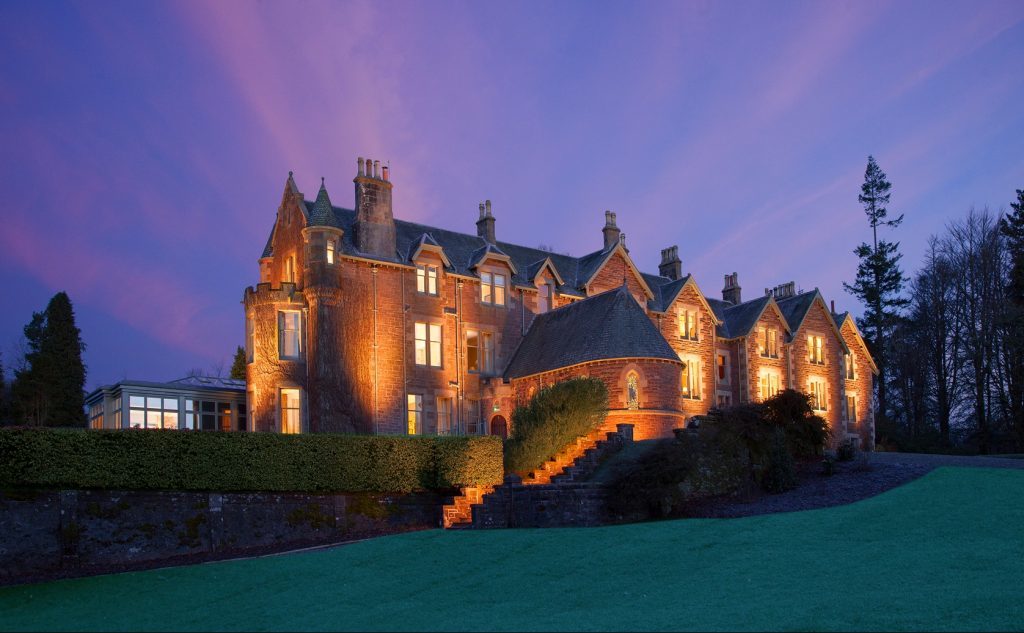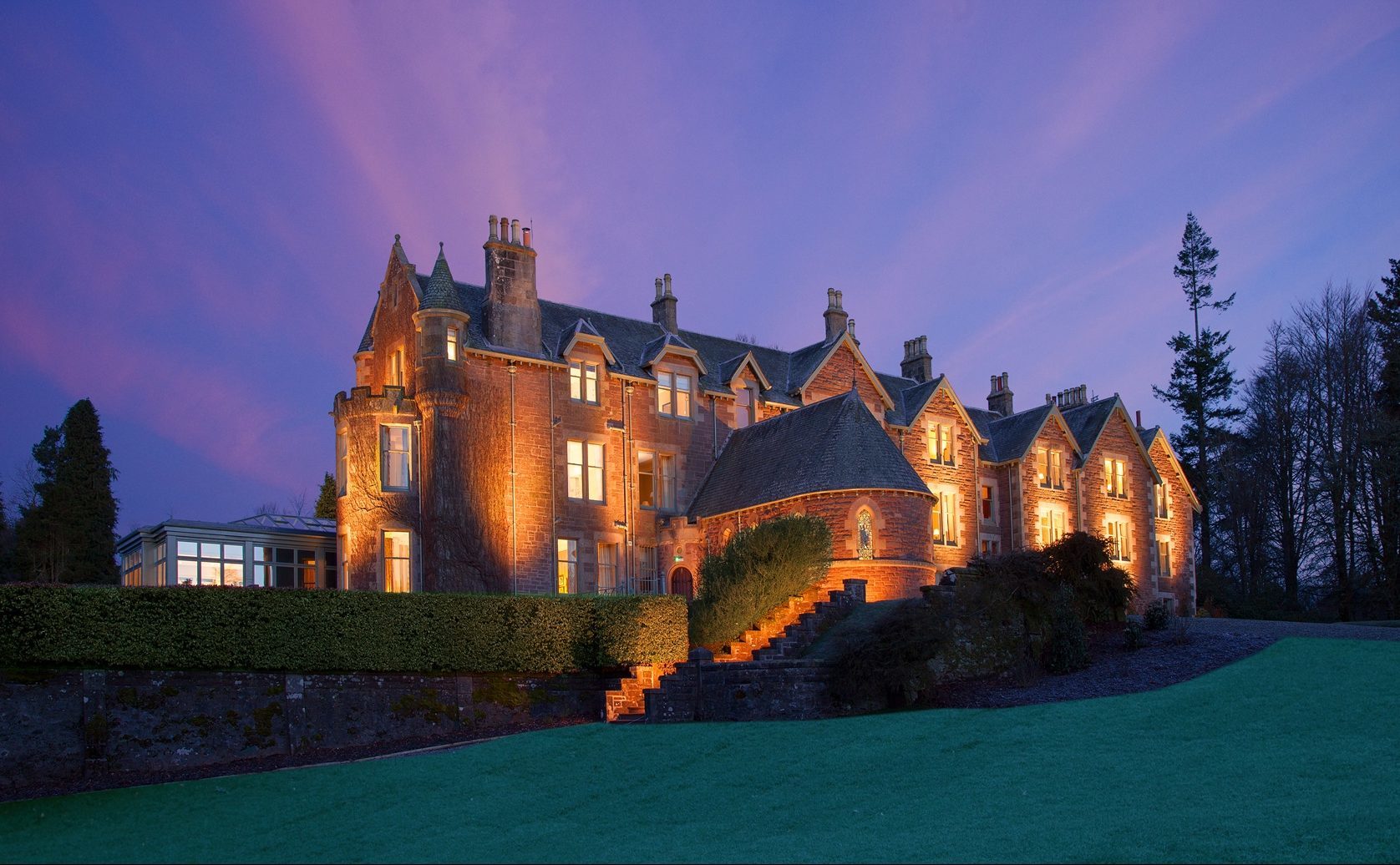 22
In April 2014 Murray is awarded the Freedom of Stirling at a special ceremony held in Dunblane High School.
After the tragic events of 1996, ensuring that the name "Dunblane" is now synonymous with sporting success may be Murray's greatest personal achievement.
In a highly emotional acceptance speech, he says: "I think everyone knows that I'm extremely proud of where I come from."
23
On the morning of the September 18 2014 referendum, he signals his support for Scottish independence.
Huge day for Scotland today! no campaign negativity last few days totally swayed my view on it. excited to see the outcome. lets do this!

— Andy Murray (@andy_murray) September 18, 2014
24
In April 2015, Murray marries long-term girlfriend Kim Sears in Dunblane Cathedral.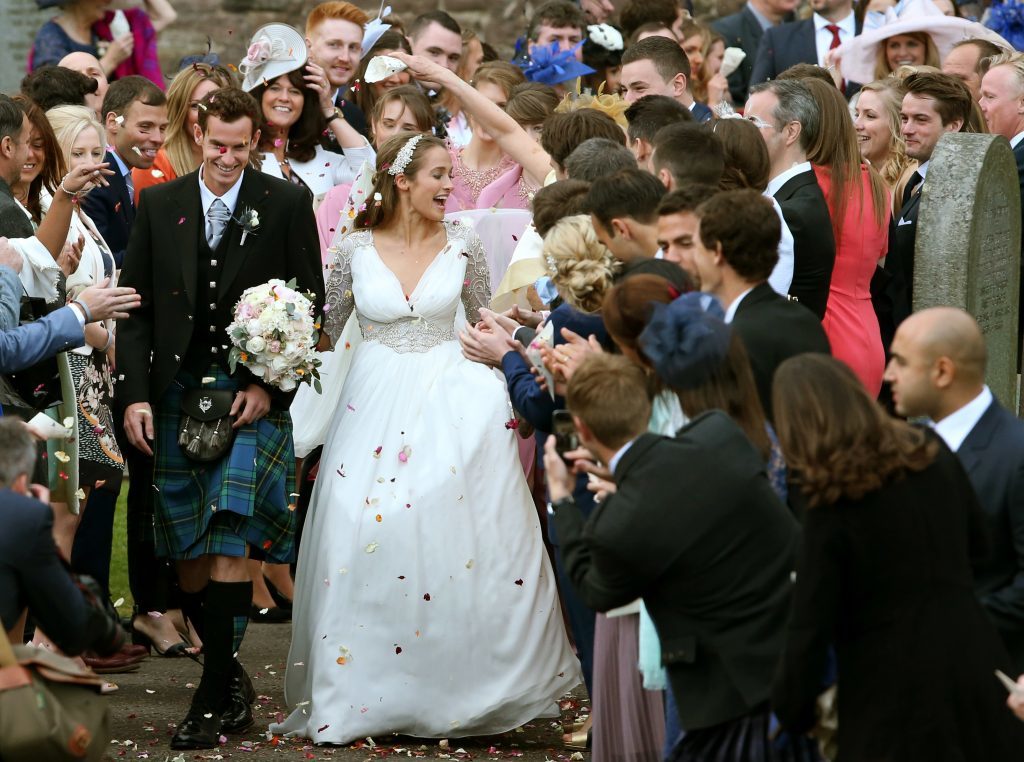 Andy Murray and his bride Kim Sears after their wedding at Dunblane Cathedral.
25
In the same year, Murray is also part of the victorious Great Britain Davis Cup squad. His decisive performance against Belgium's David Goffin in Ghent on November 29 was outstanding, winning the match and securing the competition for Great Britain with a backhand lob so incredible Murray's reaction was to collapse on the court with his hands over his face. It was the country's first Davis Cup victory in 79 years
He is again named BBC Sports Personality of the Year.
26
In February 2016, Murray and Sears' first child, Sophia, is born.
27
In June 2016, Murray claims his second Wimbledon title after beating Milos Raonic in the final.
28
In August 2016 Murray becomes the only man in history to win two golds in the Olympic singles category after defeating Argentina's Juan Martin del Potro at the Rio Olympics. He also claims the Grand Slam and the ATP World Tour Finals.
He ends 2016 with an incredible tally of 78 victories and a 24-match winning streak, grabbing nine titles across 17 tournaments and 13 finals.
29
Murray is named world number one. He is hailed one of the UK's greatest ever athletes, aged only 29. For an incredible third time, he is named BBC Sports Personality of the Year.
30
December 2016: He is knighted in the New Years Honours list by the Queen. Becomes Sir Andy.
All hail Sir Andy Murray, king of the court.
Murray is also involved with Malaria No More UK, the Make-A-Wish Foundation, Sport Relief and Comic Relief, The Global Fund, The Royal Marsden Cancer Charity and is a member of the World Wildlife Fund.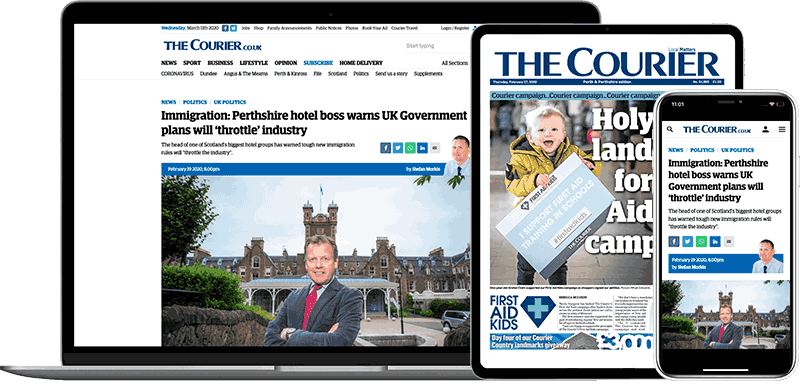 Help support quality local journalism … become a digital subscriber to The Courier
For as little as £5.99 a month you can access all of our content, including Premium articles.
Subscribe