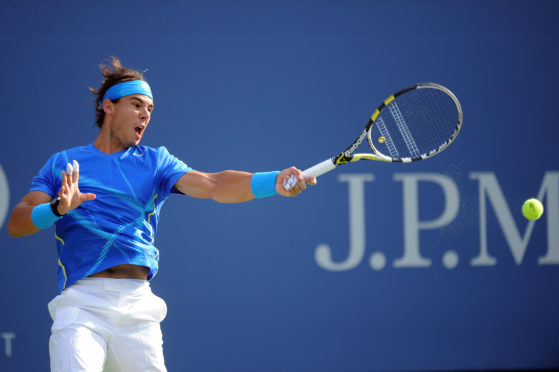 Rafa Nadal has backed Novak Djokovic after the Serb was booed following his US Open retirement against Stan Wawrinka.
Defending Flushing Meadows champion Djokovic called it a day on Sunday night after falling behind 4-6, 5-6, 1-2 to his Swiss opponent.
The match retirement was met with boos from the New York crowd, prompting Nadal to defend his rival.
Speaking after a four-set win over Marin Cilic in Monday night's fourth-round, Nadal said: "Of course he doesn't deserve that. He is a super athlete and had to go because he was not able to continue at all.
"It's much more painful for him than anyone in the stadium because he missed another opportunity to win another grand slam."
Spanish second seed Rafael Nadal, 33, is now joint-favourite with Roger Federer to win his fourth US Open title after battling back to defeat 2014 champion Cilic 6-3 3-6 6-1 6-2.
Nadal, the 18-time Grand Slam champion, will play Argentine 20th seed Diego Schwartzman in the quarter finals.
"For some moments in the second set I felt there were too many points in his hands, he was pushing me back, more aggression than me and he hit every ball very strong," said Nadal.
"After that second set I thought something needs to change or I would be in his hands. I started to return the second serve inside the court and that created a different perspective."
The highlight of the evening was the penultimate point of the match, at 30/30 in the last game. Nadal chased a ball well outside the doubles alley on the forehand side, shovelling the ball around the netpost and just inside the court for a winner, letting out a massive roar as the entire crowd jumped to its feet, including golf superstar Tiger Woods, Nadal's friend.
"It's easy to describe, but difficult to make. I don't know, I think I followed the ball good because he had a good volley and I saw it, I ran fast to the ball and I saw at the last moment there would maybe be a small space on that side," Nadal said on court after the match. "I think it was the only way to win that point. I hit it well, but to hit that spot you need some luck."
"For some moments in the second set I felt there were too many points in his hands," Nadal said. "He was pushing me back and playing more aggressive than me. I was way back on the return and he was with the right determination to go inside the court."
"After the second set i had to make a change or I would be in his hands," Nadal said. "I started to return the second serve inside the court and that gave me a different perspective in points."
Nadal is aiming to close the gap to 20-time major winner Federer with his fourth title at Flushing Meadows.
The illustrious pair remain on course to meet in Sunday's final which would be the first meeting in New York of their enduring rivalry.
First Nadal must see off Schwartzman, who reached the last eight for the second time by beating German sixth seed Alexander Zverev.
Nadal said of Schwarzman: " He is one of the most talented players on our tour. He has everything – amazing control and speed and the ability to read very well your shots.
"People thought Zverev was the favourite but for me Schwarzman was the favourite. I need to play my best to get to the semi-finals."
Federer, 38, plays his quarter-final against Bulgaria's Grigor Dimitrov at about 2am BST on Wednesday.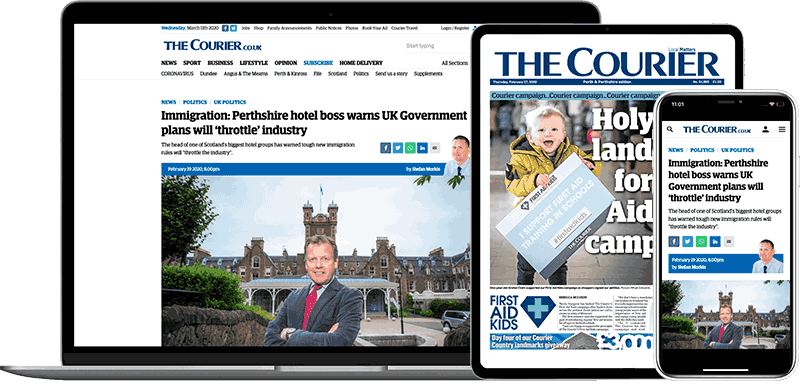 Help support quality local journalism … become a digital subscriber to The Courier
For as little as £5.99 a month you can access all of our content, including Premium articles.
Subscribe