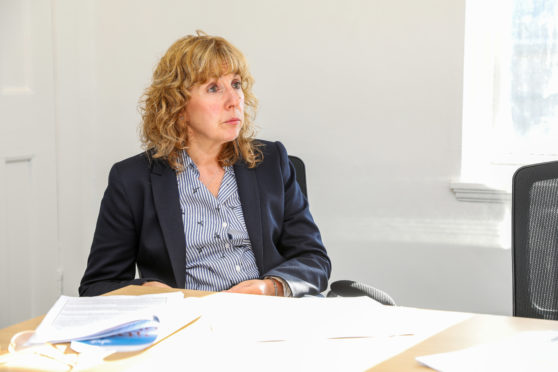 Council tenants in Dundee will see rents rise by an inflation-busting  minimum of 3% next year – while a hardship fund to help those struggling financially will nearly double.
The local authority's neighbourhood services committee will be asked to approve a consultation that will see council tenants asked for their preference on potential rises in rent.
The consultation will ask residents if they favour either a 3%, 3.5% or 4% rise to come into effect from April next year.
The average increase on weekly rents would £2.28, £2.65 or £3.03.
Warden costs for sheltered housing are also set to increase by 3%, from £27.75 to £28.58.
Council documents going before the committee on Monday night say a 3% rise is the minimum required to deliver current levels of service.
The proposals are above the current rate of inflation of 1.7%.
However, the council uses the rate at which staff pay increases – currently 3% a year – when calculating rent hikes.
Tenants will be able to give their views at consultation events throughout next month and December.
The report by executive director of neighbourhood services Elaine Zwirlein notes the removal of the shower charge from over 2,000 homes in the city has reduced the council's chargeable income by more than £500,000.
Overall income from housing charges is expected to fall by £659,000.
Her report also notes the hardship fund, which is used to mitigate the effect of benefits cuts will more rise from its 2019/20 level of £250,000 to £450,000 next year.
Changes include the introduction of the bedroom tax, that sees council tenants lose money if they have a spare room and the switch to Universal Credit, which has seen some people experience delays in payment.
The report states: "The Corporate Welfare Reform Group continues to monitor the impact of these reforms and an action plan is in place to mitigate the impact of the changes on Council house tenants.
"The purpose of the Hardship Fund is to assist Council tenants suffering financial hardship in the payment of rent as a result of these welfare reforms.
"In order to mitigate the impact of these reforms on council tenants, the provision for the Hardship Fund has been increased by £200,000 to £450,000 for financial year 2020/21. "