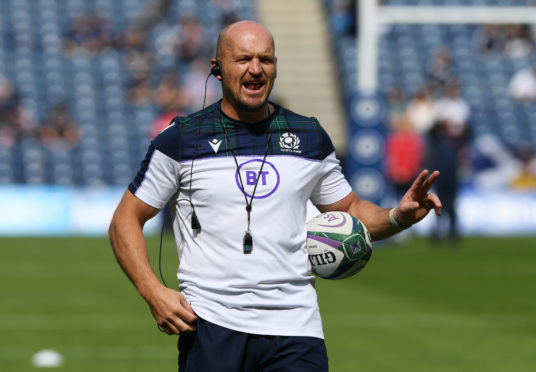 Matt Taylor's exit was quicker than many expected, but not unexpected in itself and probably not overdue, either.
The popular Taylor had seven years with the Scotland set-up, the longest by anyone at Murrayfield since the days of Ian McGeechan. But the evidence of late, particularly through 2019 and the World Cup, was that it was maybe best for both parties to move on.
Scotland's defensive performances were woefully inconsistent during this year, with a series of meltdowns in key games – in France and at Twickenham during the Six Nations, in France again in the Rugby World Cup warm-ups, and in the pivotal games in Japan against Ireland and the hosts, ensuring the Scots would not qualify for the last eight.
Taylor's more flexible defensive schemes in his time with Scotland contrasted with the high-powered, high-pressure rush defences employed by many major nations, including South Africa, England, Wales and Japan.
Steve Tandy, Taylor's quickly-appointed replacement, originally comes from the Welsh set-up where rush defence was promoted by Shaun Edwards, and certainly the NSW Waratahs played with the in-vogue pressure style in Tandy's two seasons as defence coach there.
A change in philosophy defensively might be overdue as well, as Scotland's defence rarely puts the opposition under possession pressure the way it's been done to them for much of this year. But the circumstances of Taylor's departure mean that Scotland have a little over 30 days to introduce it.
And Gregor Townsend is already going into this Six Nations under a significant degree of pressure.
There was no chance that Murrayfield would remove him after the World Cup disappointment as some excitable observers wanted, but a poor Six Nations – Scotland have England and France at home and travel to Dublin, Rome and Cardiff – to follow would make his position considerably more insecure.
Even if he survives the Six Nations, Townsend then has two tests against both South Africa and New Zealand to come in 2020.
And this tough year will include losing forwards coach Danny Wilson to replace Dave Rennie at Glasgow at the end of the Six Nations, while he's lost his long-time assistant Taylor before a ball's been kicked.
It's hardly the kind of disruption that could be preferred before a pivotal series of games just a month away. But it's the hand that's been dealt Townsend in the aftermath of Japan.