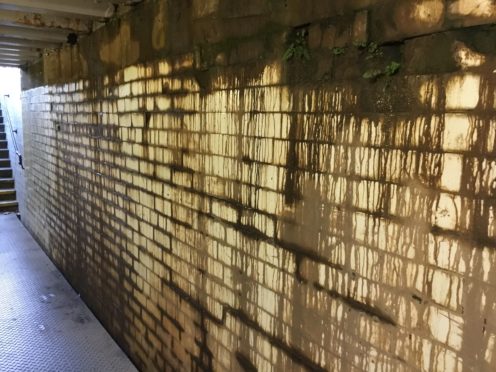 An eyesore underpass in Broughty Ferry is to be cleaned up next month following years of complaints.
The neglected railway pedestrian underpass at Gray Street has suffered years of water damage and last year Dundee City Council gave the go-ahead for it to be fixed.
Network Rail confirmed that they will begin work on February 3, with the clean-up expected to be finished in four weeks.
Broughty Ferry councillor Craig Duncan said: "I am delighted that Network Rail have now announced dates for the work I have been seeking.
"This mess has been left for around 100 years and, having raised a public petition calling for action, I am very glad to report that positive action is at last forthcoming. If you don't ask you don't get.
"Residents will be very pleased that at last this open sore will be healed.
"It is in a pretty disgusting, dirty and unkempt state and in a prominent position.
"Both residents and visitors have to use it and, as a part of the city that attracts many visitors, Broughty Ferry deserves better."
News of the impending repairs come shortly after the level crossing above the underpass was upgraded.
Network Rail finished work on the crossing on Saturday, with new railway tracks and crossing surface now in place.
In 2017 Mr Duncan started a petition to force the powers-that-be to take action on the underpass, following years of disputes over whether the repair works were the responsibility of the council or rail operators.
The petition was signed by more than 900 Broughty Ferry residents, who also called for CCTV and arrangements for regular cleaning of the underpass but it is not yet known whether this will come to fruition.
The underpass has deteriorated mainly due to water ingress, which has made the previously white walls filthy.
An injection of special sealant gel will be applied to the walls to prevent further water ingress and the build up of mould and dirt will be cleaned up.
A Network Rail spokesman said: "Works will be carried out Monday to Friday during the day week commencing Monday, February 3 for four weeks."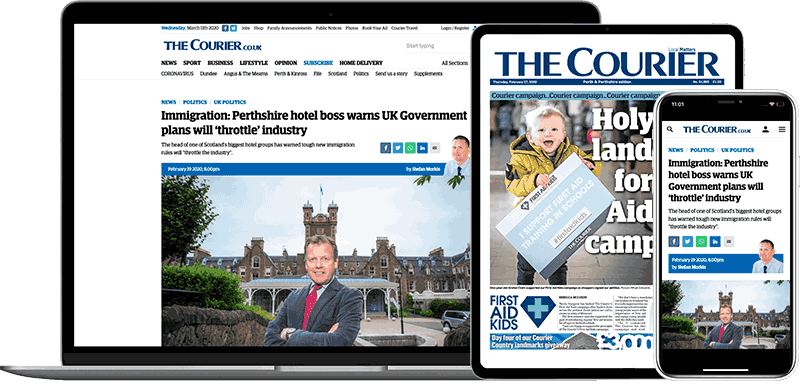 Help support quality local journalism … become a digital subscriber to The Courier
For as little as £5.99 a month you can access all of our content, including Premium articles.
Subscribe