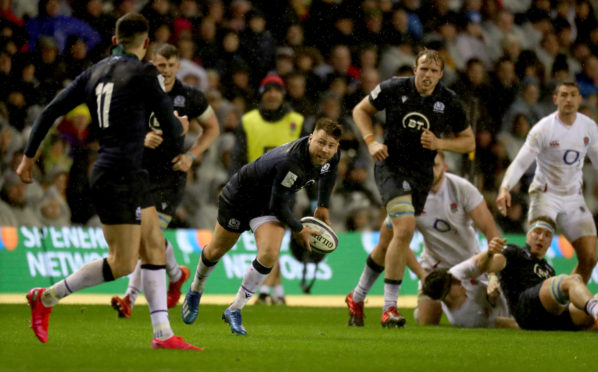 Three wins in the final three games has to be the target for Scotland after defeat to England at BT Murrayfield left them with just two bonus points from the first two weekends of the Guinness Six Nations, says Ali Price.
The scrum-half believes it's small margins that has cost the Scots defeat by just a score to Ireland in Dublin and against England in a freezing storm at the weekend.
"I can't remember many games that had the wind and rain as such a combination," he said. "I don't know what it was like to watch, but it felt a bit of slog out there.
"It was going to be won on small margins, a small error, a dropped ball, it was one of those games where I felt you were more comfortable without the ball."
But coming close against Ireland and England showed there wasn't far to go before the Scots were winning again, he insisted.
"We've got to stick together as a group," he went on. "We've played Ireland away who have lost one home game in (five) years and they just beat Wales comfortably today. Then we played England who made it to the World Cup Final a couple of months ago.
"And we could have won both of them really, we were right in the games. We know that we're not far away, there's a new feel around the squad with some boys retiring and we try to bring a new energy to what the squad's about. And it's there."
The losses mean another nervy trip to Rome where the Scots must win if they are to get some momentum.
"We go to Rome now and we must win, must be confident that we can win," he said. "Then France at home, again it's another opportunity in front of our supporters and fans to put a foot forward and try and come away with a win.
"Then we're two from two and go down to Cardiff with a bit of momentum. That's the goal now."
Head coach Gregor Townsend described Saturday's conditions as "not a normal game of rugby" and a "stand-alone game".
"Most of our backs couldn't feel their hands or feet at the end of the game," he said. "It is not a normal game of rugby. This is my third season as Scotland coach and up until today we had one game with rain, which was against Argentina but nothing like that.
"It was a different form of sport that you have to adapt to and I am really pleased how we adapted to it in the second half.
"Games stand alone in the Six Nations, that one stood alone because of the weather. How you manage that and take your chances should apply in the dry or the wet. We did not do well enough to do that."
Townsend believed the nature of the conditions forced limitations in his side's approach.
"The stats from this game were very unusual, there were about 80 kicks in the game and lots of mistakes.
"It was not impossible to move the ball to the back line but in the 22 it was going to be pick and go, maybe a kicking option to mix it up.
"But it's very risky to do more than a tight strategy in that area which does limit your options. Gaining penalties in these conditions are probably more realistic than scoring tries."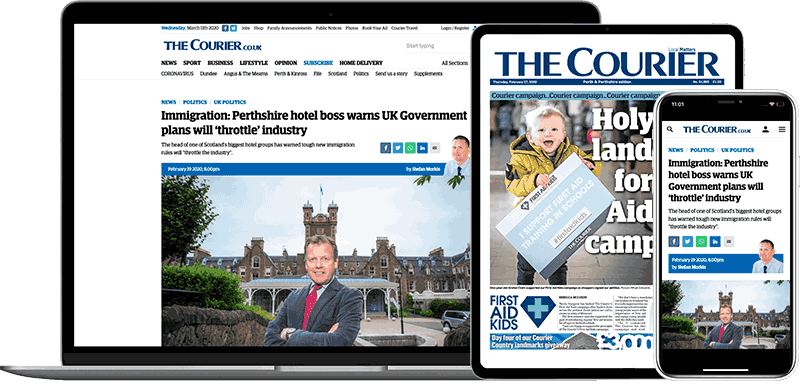 Help support quality local journalism … become a digital subscriber to The Courier
For as little as £5.99 a month you can access all of our content, including Premium articles.
Subscribe