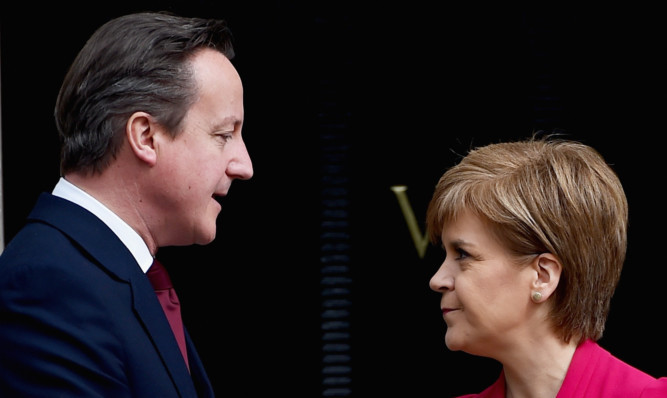 Another Holyrood majority will not give Nicola Sturgeon a mandate for a second independence referendum, according to David Cameron.
Sources close to the Prime Minister argue the wording of the SNP's manifesto means there is no clear commitment to a constitutional rerun, despite the First Minister's insistence she can call another vote when public opinion shifts in favour of a Yes vote.
Jim Sillars, the former SNP deputy leader, warned at the weekend the power to grant another referendum lies with Westminster nationalists may find themselves "snookered" without an "unambiguous" mandate for another plebiscite.
A senior Downing Street source said: "To put it simply, we agree with Jim Sillars. Most people agree that the SNP's manifesto does not give them a mandate.
"It gives Nicola Sturgeon the right to call another referendum when she has a hunch and that is not a mandate."
But No 10 is refusing to go as far as saying that Mr Cameron would block any new vote.
Ms Sturgeon declared over the weekend that she believed there would be a new constitutional battle within five years and she would be right to call one if a majority of Scots wanted it.
She said on Monday that any change in opinion amongst Scots would need to be demonstrated "in a range of polls" over an unspecified period of time.
The SNP leader also argued she was the only politician being "democratic", with pro-UK opponents ruling out a return to the polls in their manifestos.
She said: "If there is no shift in opinion from that we saw expressed in 2014, I don't think we would have the right to propose a second independence referendum but, on the other side of that argument, if we do see a shift in opinion and independence becomes the clear preferred option of a majority of people in Scotland, I don't think it would be right for politicians to stand in the way of that."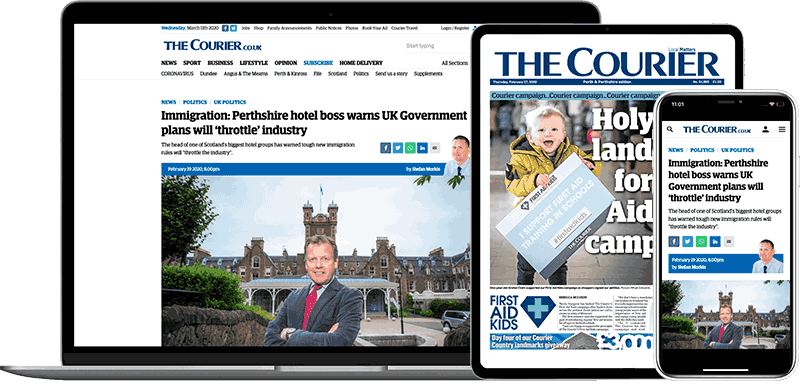 Help support quality local journalism … become a digital subscriber to The Courier
For as little as £5.99 a month you can access all of our content, including Premium articles.
Subscribe