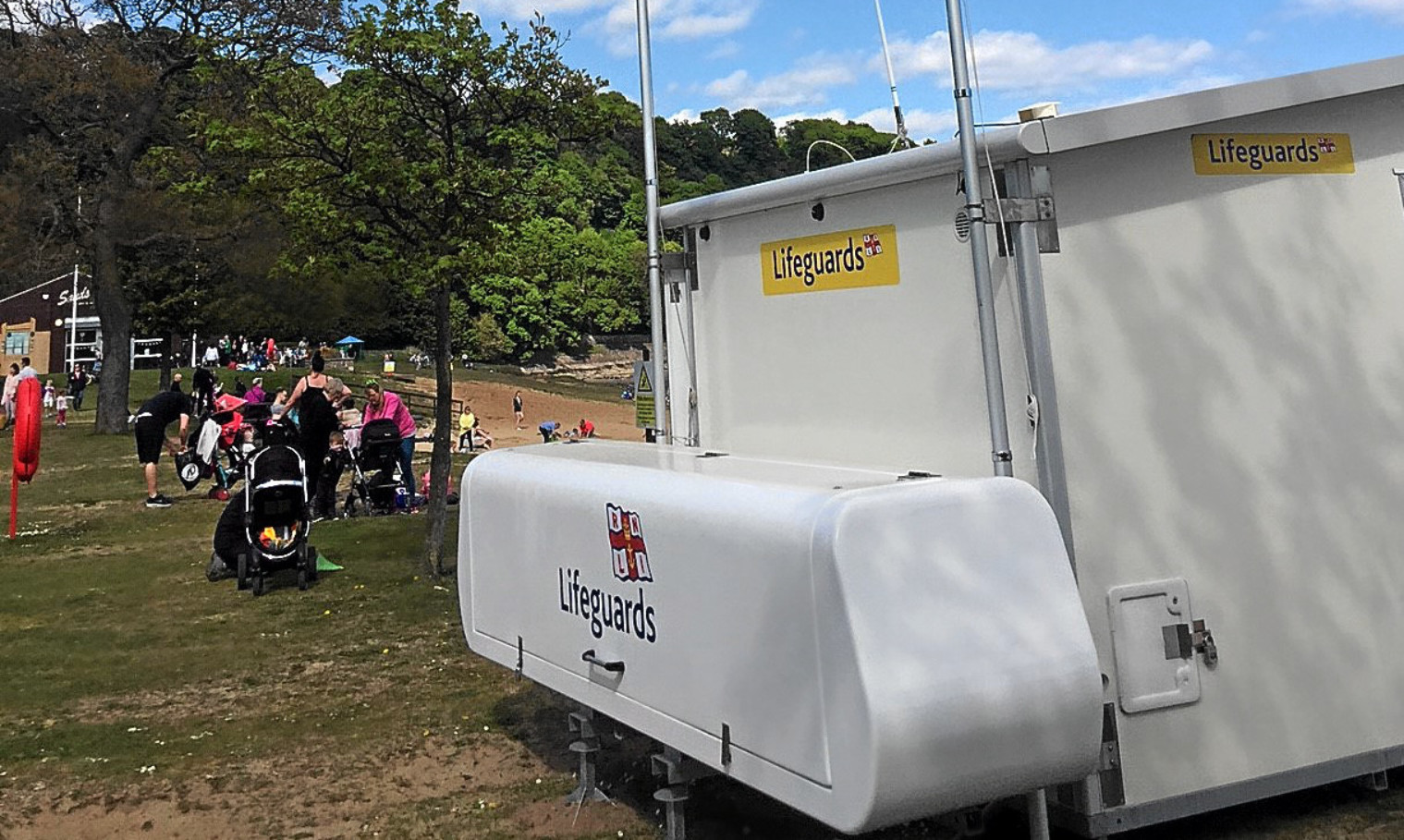 Children were rescued from quick sand at a Fife beach by lifeguards in only their third day of the season.
The youngsters were heard screaming by RNLI lifeguard Lachlan Edwards on Monday just after 6pm.
Lachlan, 20, and a colleague rescued the children, who were sinking into the sand at the water's edge, and took them back to their parents.
Patrols had only started at the Silver Sands last Saturday for the summer season, two days before the incident.
They were just packing up for the day when the emergency occurred.
An RNLI spokesman said: "Lachlan acted quickly and pulled the young children from the quick sand.
"Once out of harm's way, Lachlan and his colleague Lauren Averell returned the children to their family."
The beach was the first in Scotland this year to see RNLI lifeguards on duty, followed by Coldingham Bay, in the Borders, today.
Lifeguards will be stationed at Burntisland, Leven, Elie Harbour and St Andrews East and West Sands from June 25.