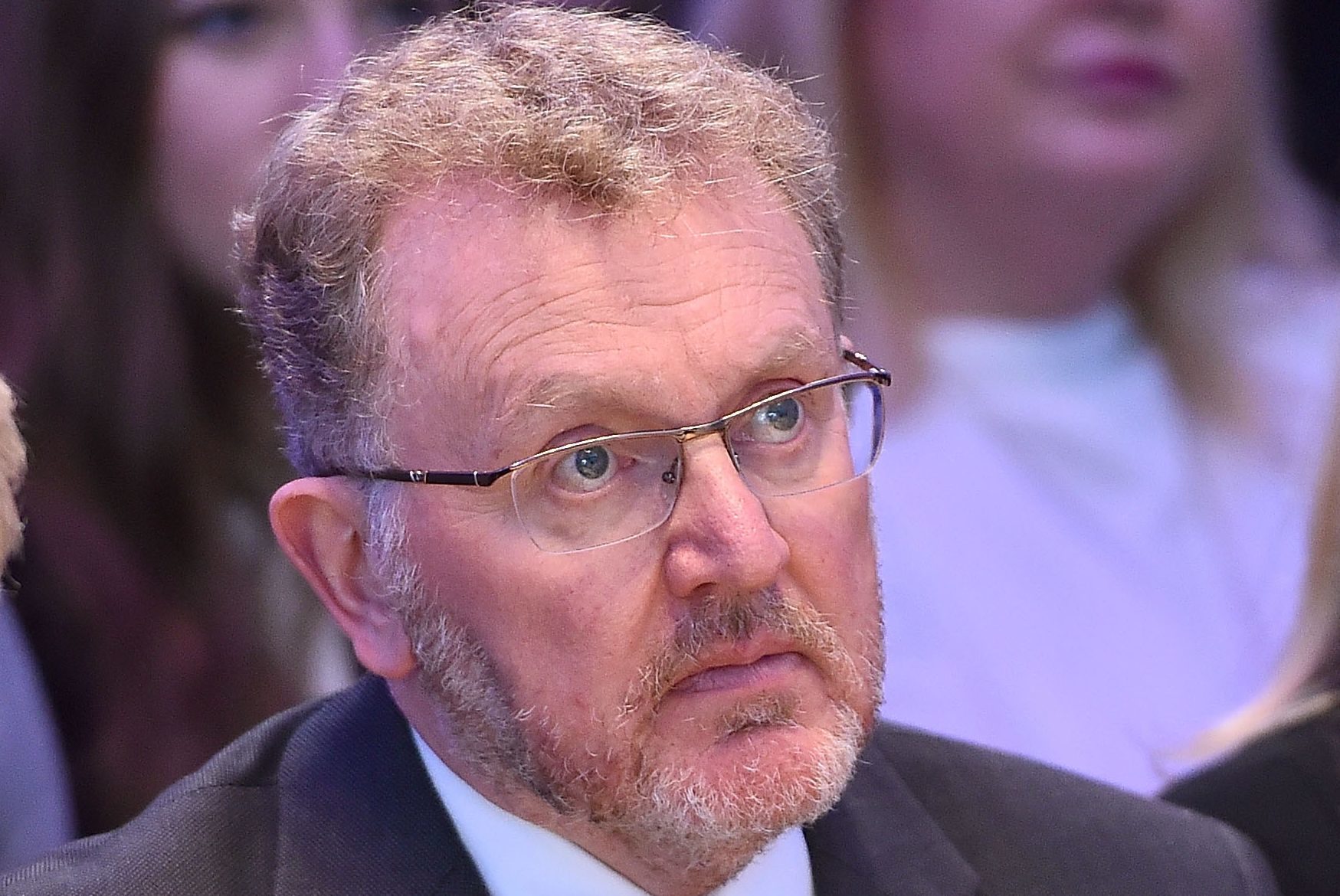 The Secretary of State for Scotland and his MSP son are split on the issue of EU membership.
Oliver Mundell has revealed he will argue for a Leave vote but his father David will follow the lead of Prime Minister David Cameron and argue for the UK to Remain.
The divide came to light as Holyrood overwhelmingly backed Britain staying tethered to Brussels.
Mr Mundell junior, an MSP for Dumfriesshire, told ITV Border: "I think it's important to stand up and be counted and that's why I'm going to be voting to leave.
"I think there are real challenges around the Common Agricultural Policy and it's one of the areas where we've had a less good deal.
"At the moment we are a net contribute to the CAP pot, and I think that we need to make sure the support that is available, whether we stay in the EU or come out, is still there for local farmers to ensure the continuation of the family farm."
But he insisted being on the opposite side of the debate would not harm his relationship with his dad.
Mr Mundell senior, the MP for the same region, said: "Oliver always made it clear he would be his own man.
"He has his own mandate and is entitled to take his own position on the issue, as indeed on any other matter. I respect his opinion on the EU but obviously don't agree with it."
Just seven MSPs – Conservatives Gordon Lindhurst, Margaret Mitchell, Mr Mundell, Graham Simpson, Alexander Stewart, and Ross Thomson, as well as Labour's Elaine Smith – backed a Leave vote.
Maurice Corry also voted against staying in but a Tory spokesman said he had "pressed the wrong button" during the vote and actually backs Remain.
During the Scottish Parliament debate, the SNP's External Affairs Secretary Fiona Hyslop appealed to both sides in the EU referendum debate, warning that with just 28 days until polls open there is "no room at all" for complacency.
Ms Hyslop called on the Leave campaign to put a halt to "smear and speculation", and for the Remain side to abandon its "incredible" Project Fear tactics or risk alienating voters.
Scottish Conservative external affairs spokesman Jackson Carlaw also criticised the "litany of competing apocalyptic arguments on either side".
Scottish Labour leader Kezia Dugdale said: "This is a test for all of Europe, but Europe's eyes are currently on us."
Scottish Green MSP Ross Greer said the EU debate has been hijacked by "two different wings of the Conservative Party".
Liberal Democrat MSP Alex-Cole Hamilton said: "If we were to leave we would be a tiny archipelago of islands adrift in a sea of economic uncertainty."
In the debate, just three MSPs made speeches in favour of leaving the EU – Ms Mitchell and Mr Simpson and Ms Smith.
Ms Mitchell branded the European Union a "failing and outdated institution", and told Holyrood: "The key argument for voting to Leave goes far beyond the economic one and centres around the free movement of people."
Tory Mr Simpson claimed the EU is "nothing more than a political project".
Ms Smith welcomed the opportunity to put "a different perspective" in a debate dominated by Europhiles and a few centre-right Eurosceptics.
She said the wider EU debate "has been dominated by the right, quite often with racist undertones".