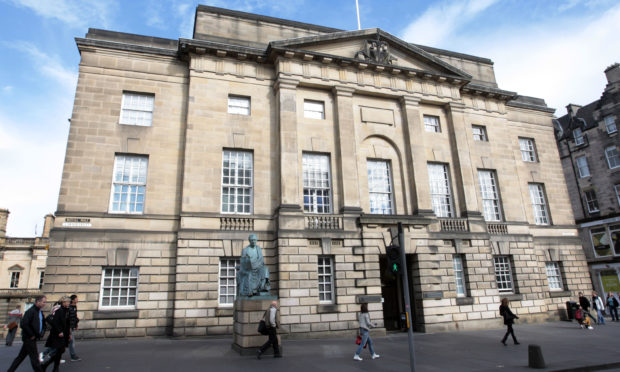 A man who carried out a vicious and unprovoked attack on another male was jailed for eight-and-a-half years.
Ryan Stewart repeatedly slashed and stabbed his victim who was heard shouting: "He is going to kill me."
A judge at the High Court in Edinburgh said: "One of these stab wounds was very close to being fatal."
Stewart, who had been taking steroids for three months to help with body-building, had asked police after the attack on Dale McDonald: "How bad is he injured? Is he going to die?"
Lord Glennie told Stewart, 30: "You have pled guilty to a brutal and unprovoked attack on someone who was already known to you."
"It was a completely senseless attack for which it was accepted, on you behalf, that there can be no excuse.
"But for the intervention of others and a slice of good luck, you would have been facing a murder charge.
"The mixture of steroids and alcohol appears to have been in the background in your behaviour.
"I accept the attack was not premeditated and I accept you are now feeling remorse for what you have done."
He told Stewart that he had a "significant" criminal record and that he would have jailed him for 13 years for the attempted murder, but for his guilty plea.
Stewart, described as a prisoner at Perth, admitted assaulting Mr McDonald at his home in Logie Crescent, Perth, on April 5, and repeatedly slashing and stabbing him on the face and body to his severe injury, permanent disfigurement and to the danger of his life in the murder bid.
The court heard that the victim was found to have a total of 20 wounds and one injury penetrated the sac around Mr McDonald's heart.
Advocate depute Keith O'Mahony told the court that Stewart had previously been jailed for serious assault and had convictions for possession of a knife and an offensive weapon.
Defence counsel Ronnie Renucci said that landscape gardener Stewart had regarded himself as being on friendly terms with the victim.
Stewart had been at a party the night before and had been drinking and had taken steroids. Mr Renucci said: "It was the mix of steroids and alcohol that contributed to this incident.
"He remembers little of the incident after the argument and after he lost his temper." Stewart had used the phrase "roid rage", he added.