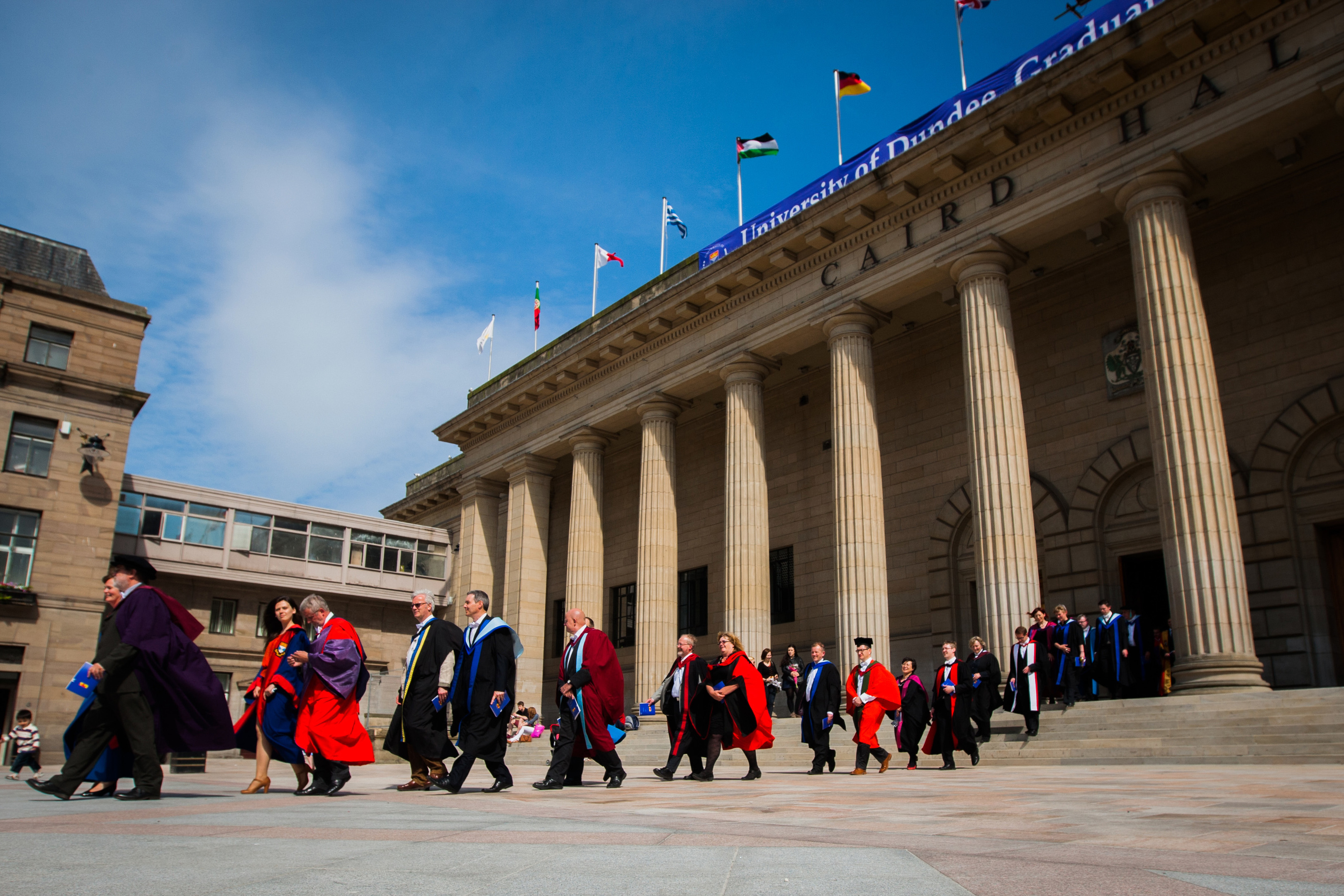 Gowns have been ironed and the finishing touches put in place, as hundreds of excited students prepare to graduate from Dundee University this week.
Almost 3000 students will congregate under the proud eyes of doting parents and loved ones to collect their hard earned qualifications at the city's Caird Hall.
A simple "doff" on the head will confer their degrees, turning students in to graduates and hard work in to what they hope will be just reward.
Afterwards, many will make their way back to campus to enjoy a garden party and, with a little luck, some sunshine.
The forecast for the graduation celebrations is positive, with rain only predicted for the Friday afternoon.
Six ceremonies will take place over three days, with 40 members of staff being present at each one and hundreds working hard behind the scenes.
This year, Dundee will have the honour of awarding a degree to Britain's oldest graduate.
Alex Stewart, 86, will be awarded a certificate of higher education at a ceremony in the campus on Wednesday afternoon.
The former jute worker said: "I was born in the days of the jute industry in Dundee. Both my parents worked hard and my father said to me, 'You've got a good report son but you'll have to leave school when you are 14 and go get a job'.
"These were the days when parents would have to pay for the academies and so that was the end of me learning anything. I left school with nothing.
"Studying today is about the virtue of learning. What I would say to the younger folk, when picking a degree, is think about what will be useful for society in a few years' time, but I would also tell those returning to education to study what they are passionate about."
Graduation 2016 kicks off tomorrow, don't forget to share with us using #uodgrad pic.twitter.com/dyIGjXjns0

— One Dundee, UoD (@onedundee) June 21, 2016
Professor Sir Pete Downes, principal and vice-chancellor of the university, said: "The Class of 2016 have the joy this week of graduating from the Scottish University of the Year and one of the world's top 200 universities.
"My congratulations go to all our graduates and I wish them every success in their chosen careers. Our graduates are our ambassadors to the world and I hope they feel transformed through their time at Dundee and leave equipped to face their own future challenges and meet their ambitions.
"Graduation is the highlight of the academic calendar, a milestone for all involved, and it always has the campus and the city buzzing with excitement. I am looking forward to a wonderful week."