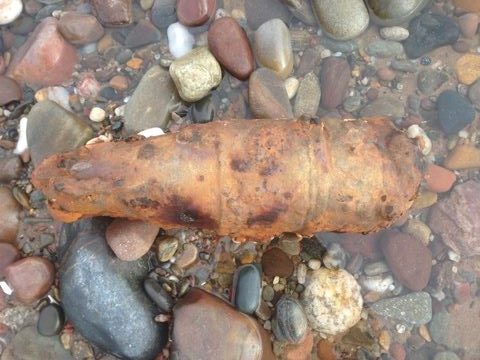 Navy bomb disposal experts have been called to deal with a suspected wartime device that was uncovered on Montrose Beach in Angus.
The alarm was about 10.45am on Tuesday when a member of the public called the UK Coastguard to report what they suspected to be ordnance.
It was encrusted, corroded and stuck in rocks and was later covered by the tide
Montrose Coastguard Rescue Team were sent to assess the object, which was 18 inches in length and 6 inches wide, and confirmed it as ordnance.
The MCA said the Northern Diving Group Explosives Ordnance Disposal Team were contacted and are expected to meet the Montrose Coastguard Rescue Team to dispose of the device safely.