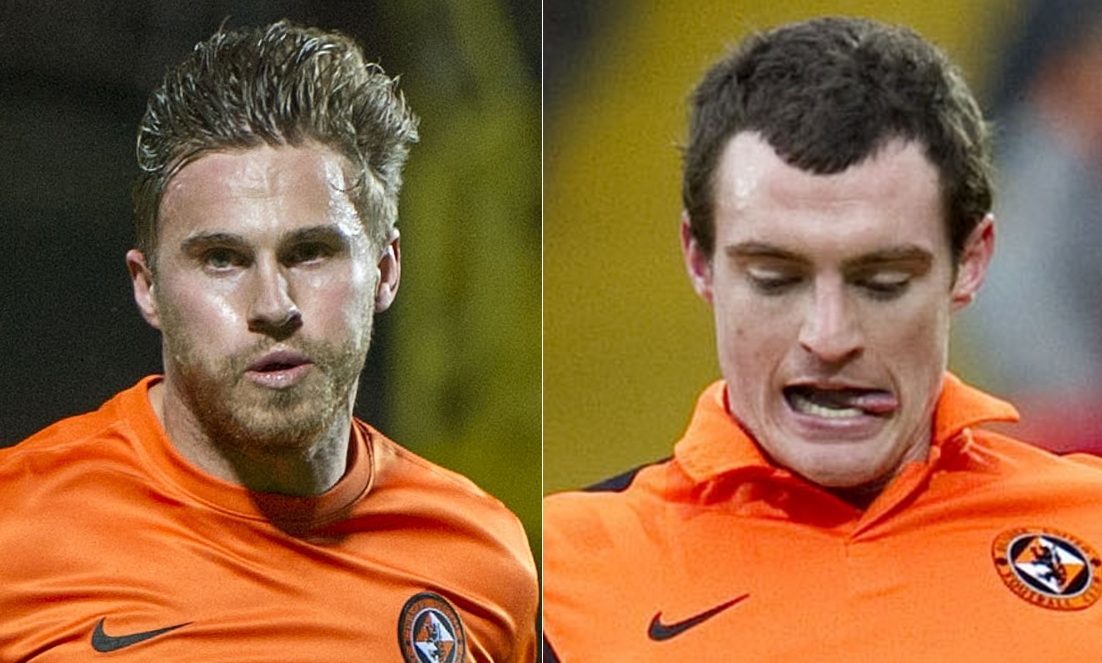 A woman who claims she was raped by two former Dundee United footballers was in need of an ambulance on the night she left a club, a security firm employee working at the venue has told a court.
Gayle McGregor was seeking the woman after she had lost a purse at the nightclub in the early hours of January 2 in 2011.
The woman's counsel, Simon Di Rollo QC, asked Miss McGregor, 40, what she was doing when she came across her. She said: "Not very much. She was leaning against the front doors."
She said: "She wasn't in control of herself. Her eyes were rolling in her head, She couldn't stand up straight. She couldn't speak to me properly. She wasn't compos mentis."
The 30-year woman is suing former Scotland striker David Goodwillie and ex-St Johnstone player David Robertson after raising a £500,000 damages claim at the Court of Session in Edinburgh.
Goodwillie's counsel, Dorothy Bain QC, asked Miss McGregor if she had done anything to help the woman. She replied: "I held her up."
She said she had earlier seen the woman at the ladies toilets at Chalmers and said she was "speaking away, chatting" but had obviously had "a wee drink".
Miss Bain said to her that later she had said the woman needed an ambulance. Miss McGregor said: "In my opinion I thought she did."
The counsel said she was speaking to David Robertson when a colleague was there. She said: "I didn't know if that was his name, but the guy with the checked shirt."
"He was like 'no, she will be fine. I know her'……He would take her straight home," she said.
"I basically told him if she becomes unconscious just to phone 999," she said.
She had told the court: "He was telling me he was going to take her away with him. I basically told him she was needing an ambulance rather then getting taken away."
Miss Bain said to the witness that nothing that happened that night led her to phone an ambulance or call the police. Miss McGregor responded: "No, I didn't. What was I going to say to the police?"
It is alleged both men raped the 30-year-old woman in the early hours of January 2 at a flat in Armadale, in West Lothian. It is claimed that she was incapable of giving free agreement at the time when intercourse took place.
Goodwillie, who is now with Plymouth Argyle, and Robertson, of Bathgate, deny the allegation and maintain that intercourse was consensual. Neither was prosecuted.
They claim that CCTV footage shows the woman was capable of walking, holding a conversation and using her mobile phone.
The hearing continues.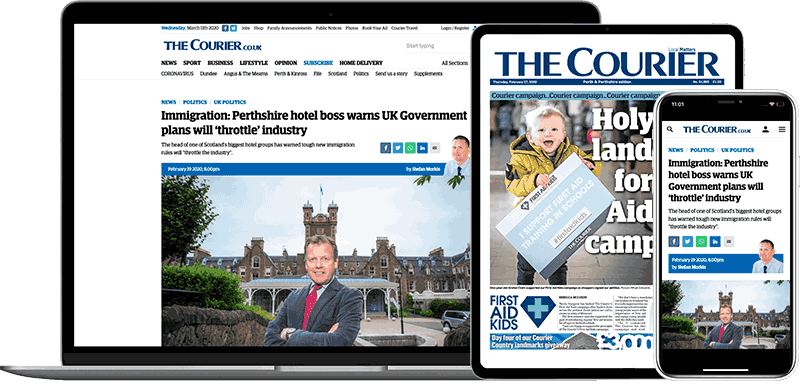 Help support quality local journalism … become a digital subscriber to The Courier
For as little as £5.99 a month you can access all of our content, including Premium articles.
Subscribe