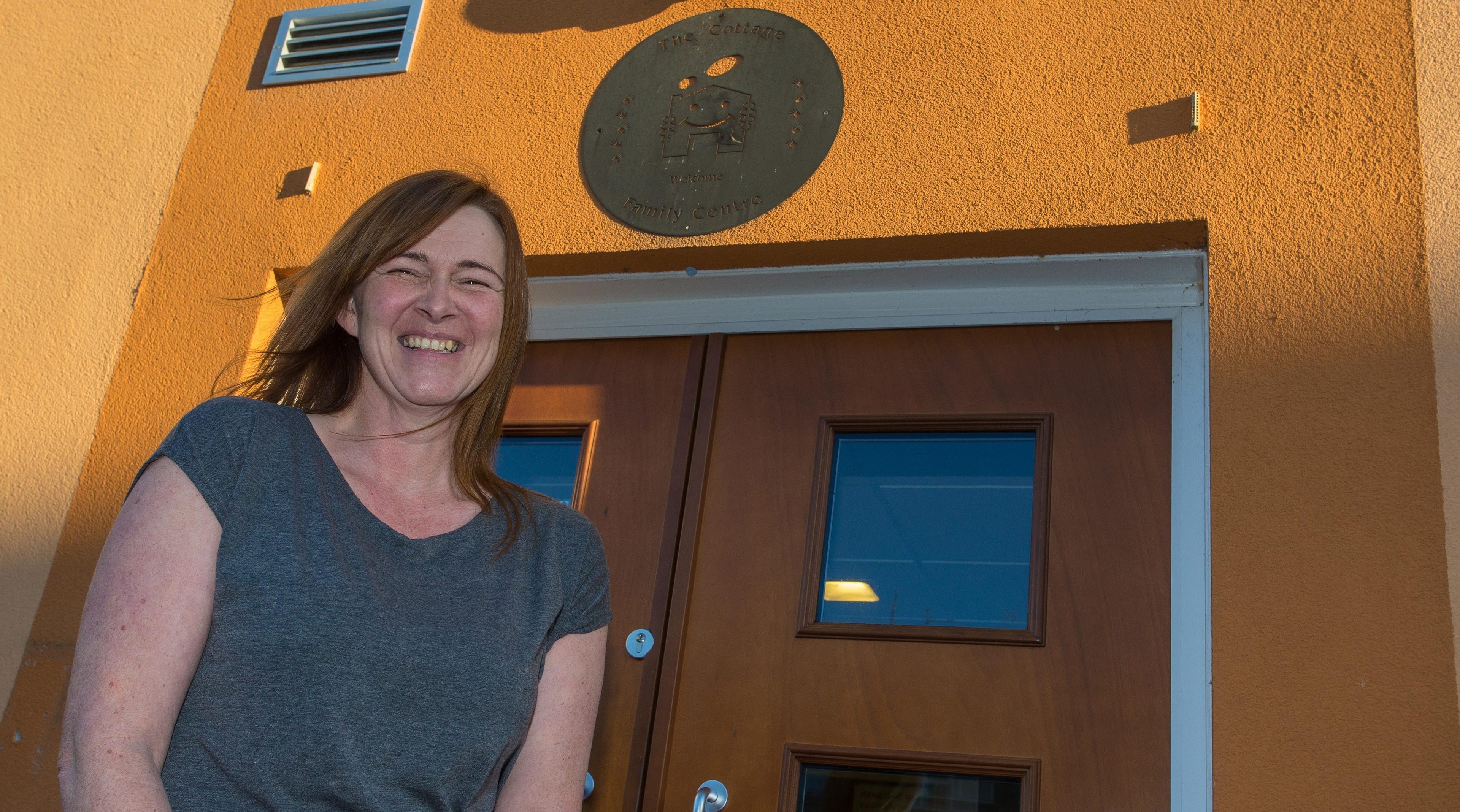 Donations from kind-hearted people across the region — including one extra special gesture of goodwill this week — should ensure that scores of local families have a happy Christmas this year.
But with just days to go until the big day, staff and supporters of the Cottage Family Centre in Kirkcaldy are preparing for one more huge push as its annual Christmas Appeal draws to a close.
The centre in Cawdor Crescent, which was established in 1987, provides invaluable support for families all year round, but even more so at Christmas when many families struggle to make ends meet.
Staff and volunteers are firmly in the midst of what looks like another incredibly successful festive appeal, although they were given a massive boost this week when Collieson Briggs, of Burntisland-based Briggs Marine, handed over £10,000 towards food for families over Christmas.
Pauline Buchan, service manager, revealed the news on social media, and it's fair to say it brought tears to a few eyes.
Pauline recalled how Mr Briggs contacted the appeal last year and handed over a cheque for the same amount, although it was very much on the down low 12 months ago.
"This time I get to tell everyone all about it and say thank you so much on behalf of all our children and families not only for making sure they have full bellies again this year but for being able yet again to reassure them that there are people out there who really do care about them," she said, thanking everyone who has supported the appeal thus far.
Mr Briggs said he got in touch with the centre to ask how he could help out after seeing a Cash for Kids Christmas Appeal in the press.
"When you see people struggling in life, many through no fault of their own, then I feel you should help out if you can, especially as many of the most vulnerable are just children," he said.
"Fortunately our company are currently in a position to do just that and we wanted to do what we could to support this worthy cause.
"There are many of these types of organisations out there in the community and they all need as much support from local businesses as possible."
Food orders for this Christmas's delivery to local families have been made, although the centre is still receiving referrals and is buying more toys and clothes — such as pyjamas, hats, scarves and gloves — for children as there is still has a significant shortfall from three to nine-year-olds for both boys and girls.
The centre is therefore still taking donations until Monday, with its annual delivery day due to take place on Thursday December 22.
"It is unfortunately true that kids and families will be sitting in their home tonight without heating and/or electricity and without enough food to eat," Pauline said.
"I meet parents every single day who go without food to feed their kids and this is completely unacceptable and unnecessary.
"This year we anticipate support will be needed by around 800 children and their families and we want to make sure every single child has the Christmas they deserve so please, if you can,help us make sure this happens by supporting our appeal."
Please share ❤️❤️This short video was put together by our Senior Family Worker Lana to show what our communities were able to achieve last Christmas by coming together in support of our children and families. Poverty is very real in our communities, children tonight are going to sleep without their own bed and tomorrow will go to school without a winter coat or food in their belly. Fact!! Prosperity doesn't come from government policies , it comes from communities themselves , please support us if you can ❤️

Posted by The Cottage Family Centre on Monday, 21 November 2016