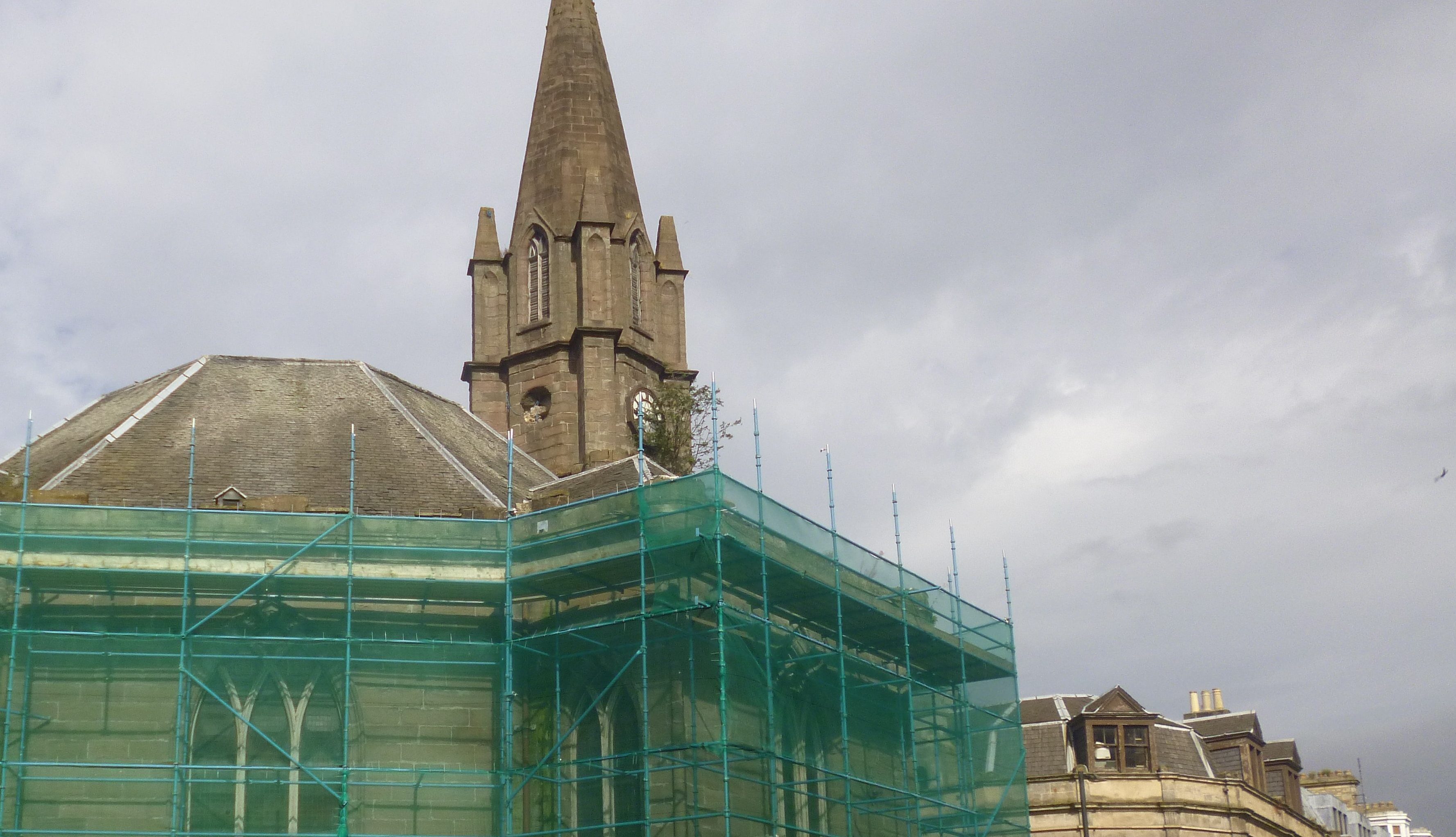 A "milestone" has been reached in one of Perth's longest running sagas with a legal deal agreed to take over the running of a dilapidated former "eyesore" church.
It's been confirmed that missives have been concluded to allow Perth and Kinross Council to take over the ownership of St Paul's Church in the city, and effectively pave the way for a planned £2 million outdoor space — ending almost 31 years' of uncertainty as to its future.
The building closed its doors back in 1986 but has been dogged by problems ever since, including failed attempts to convert it into a science centre, transform the dated site into a curry house and latterly looking at the possibility of it becoming a café/community centre.
Taken over by Arengate Ltd in June 2015, details of the horrendous condition of the building emerged shortly after, which led to the council issuing the company with an urgent repair notice in April last year.
The site was found to have an infestation of pigeons, dry rot, asbestos and a partially collapsed ceiling.
However, in December last year, the local authority announced they would be pressing ahead with their plans to take over the running of St Paul's Church. The proposal most favoured by council chiefs would see the shell and spire of the building retained but the roof removed — at a cost of around £2m.
This would create an outdoor public performance space and help support the council's bid for the 2021 City of Culture title.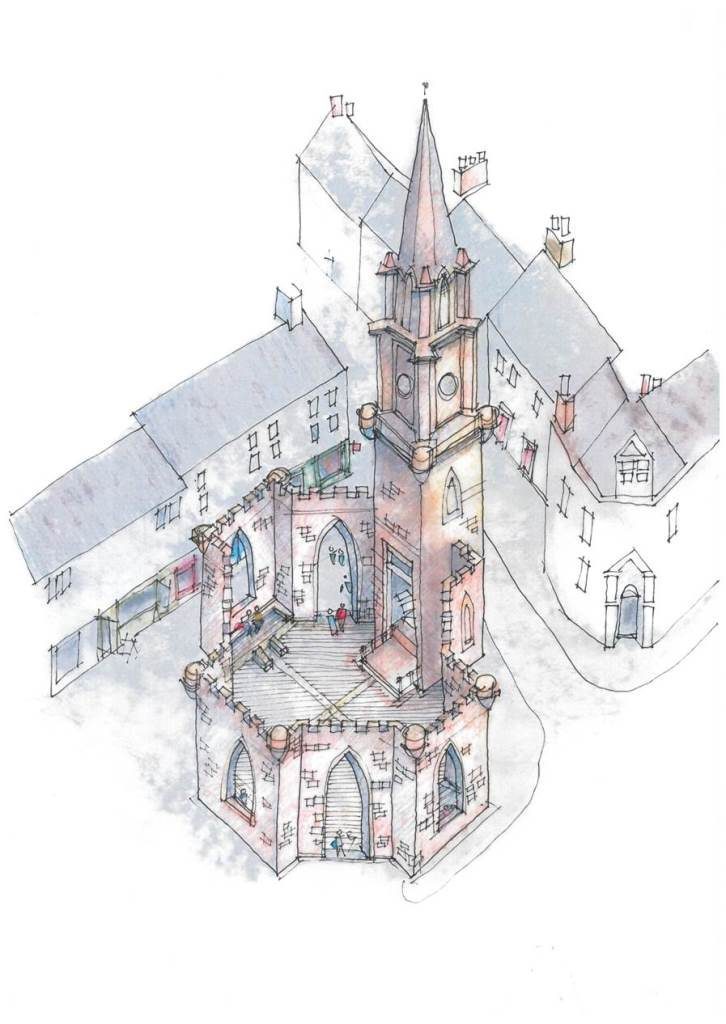 Councillor Ian Miller, leader of Perth and Kinross Council, described the announcement as "a very important milestone for Perth."
"Plans are already at an advanced stage for how work on the building will progress, and now that there is a clear timescale for taking possession of the building, these plans can be finalised ready for implementation," he said.
"While there is not going to be a quick fix to St Paul's, we will start to see action quickly with scaffolding going up around the structure, to allow safe access for contractors to begin a complete assessment of what is required, as well as measures to ensure public safety."
Mr Miller continued: "There has been a positive public response to the council's willingness to take action on this building, and I am pleased to say that we have already had contact from organisations that see the potential of using the new outdoor space which will be created within the shell of St Paul's.
"This is a very exciting project, and I look forward to seeing it take shape and develop as a performance venue which can be used by our creative communities and create opportunities to attract new visitors into the region for the benefit of the local economy. It will also enhance the number of historic cultural venues in the city which all adds to our portfolio of attractions."
Councillor Dave Doogan, Perth and Kinross Council's convenor of housing and health, expressed his thoughts on the outcome on social media. He posted "a new beginning for an old problem" on Twitter.
St Paul's church in Perth will belong to @PerthandKinross from 31st January. A new beginning for an old problem. #renewal #PerthUK pic.twitter.com/b2OD2htqIP

— Cllr Dave Doogan (@perthnorthdave) January 20, 2017
And a council spokesperson added: "The council has concluded missives for the church. We have reached agreement with the sellers that the council will take ownership from January 31.
"The city centre B-listed former church has fallen into a state of disrepair in recent years and has been on the Buildings at Risk Register for Scotland for a number of years while in private ownership."