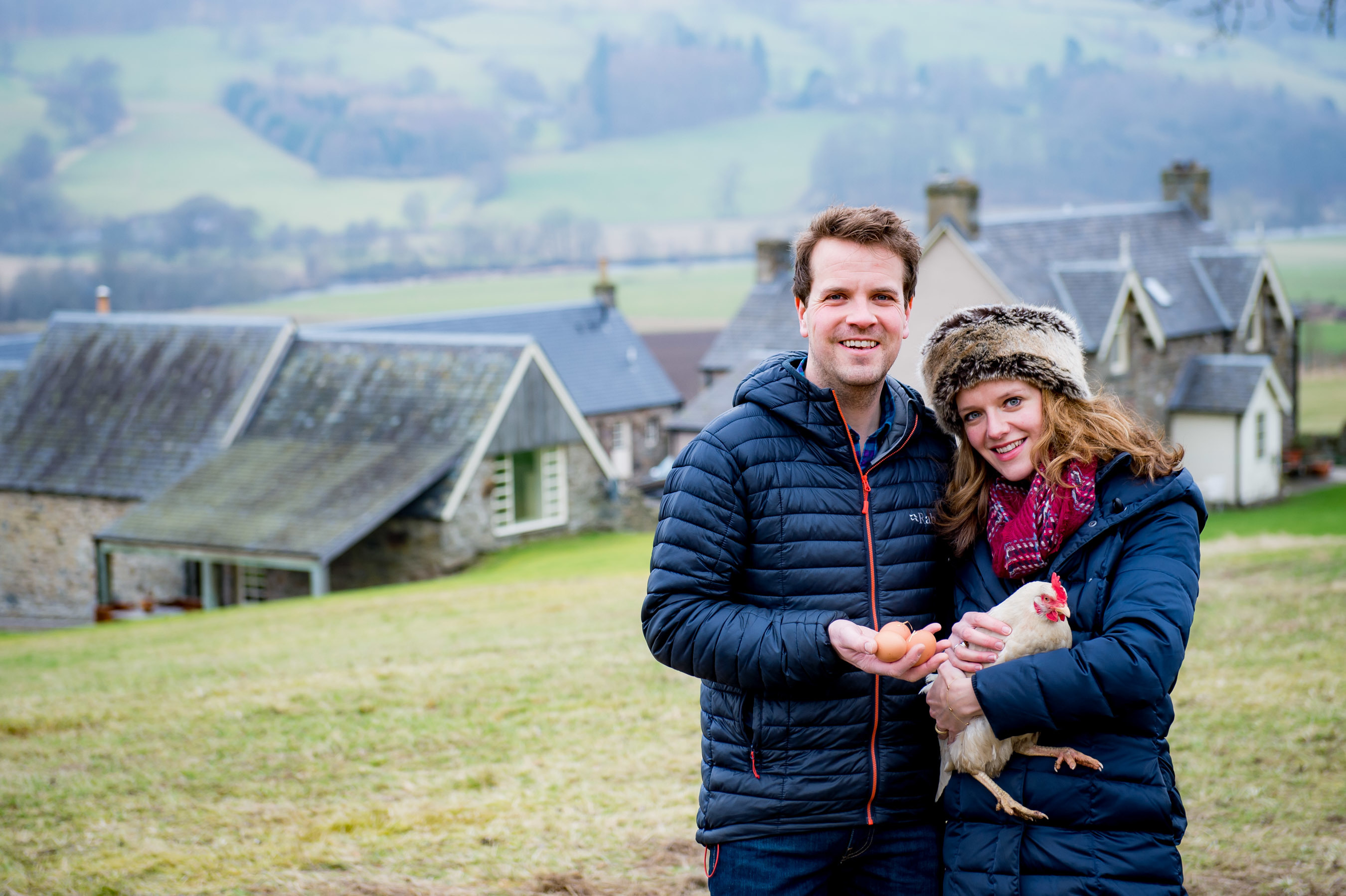 Every morning, when Rachel Rowley opens her curtains, she has to pinch herself. As she takes in the lush farmland and the hills beyond she still can't quite believe the whirlwind of events that brought her, husband Chris and their two young children to rural Perthshire last spring.
And if her long, glossy hair and rosy cheeks are anything to go by, swapping life in Edinburgh and London for the peace of the Perthshire countryside was the perfect lifestyle choice for the Rowleys. Not only could they add to their little family, but they could also realise the dream of launching their own food business.
Now settled at Ballintaggart Farm, nestling in the countryside near Grandtully, the couple have achieved miracles in the short time they've lived here, creating a cook school where students come to get creative with Scottish ingredients, and offering catering, pop-up feast nights and luxury B&B – as well as looking after Eva, five, three-year-old Anna and Nathaniel, eight months.
"We moved here in April last year, welcomed a new baby boy a month later, and opened for business in September," laughs Rachel. "We have constant 'is this real?' moments."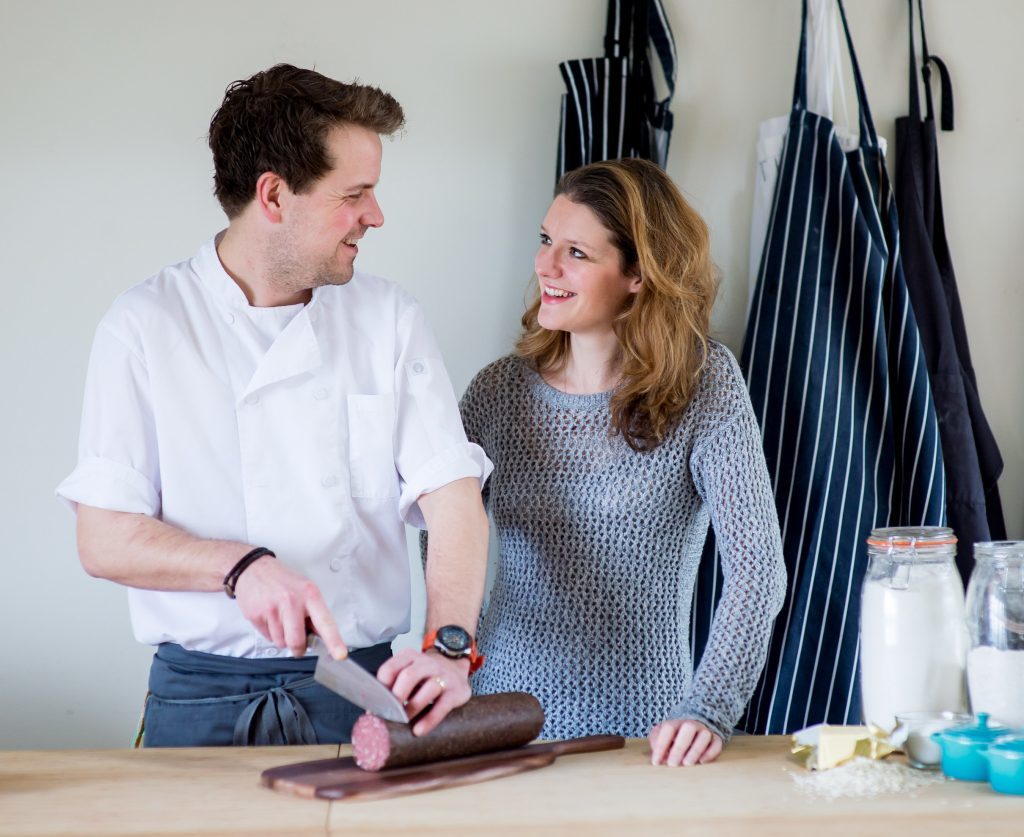 The kitchen at Ballintaggart is very much at the heart of everything the couple do, reflecting their background together – ever since they first met they've enjoyed sharing food together, whether cooking, eating out or entertaining.
"When we lived in Edinburgh, we accidentally discovered a gap in the market for a supper club and in the absence of one to try, decided to start our own in 2009," Rachel explains.
"We named it Charlie and Evelyn's Table after Chris's paternal grandparents, and guests took their places at a table that once belonged to them. It was great fun and extremely popular. Our dates were sell-out success and we welcomed more than 200 people to our home and our table," she continues.
"It gave us a real taste of working in food and we started to dream about a career change, working together in a food-related business."
In 2013 Chris got a job as a chef at The Gardener's Cottage in Edinburgh where he developed a passion for home-grown, seasonal and Scottish sourced ingredients, creativity and the challenges of producing delicious plates from a tiny kitchen.
"This confirmed that a career in food was what we wanted and we moved with our two little girls to London so that Chris could enrol on the Leiths diploma in food and wine. It was a magical and surreal moment when he earned the accolade of best student," smiles Rachel.
Hoping to return to Scotland, the couple came to Perthshire to view Ballintaggart Farm in 2015 and fell completely in love with it.
But Rachel admits there have been a few challenges in the last year.
"Of course there have! We have done a lot in a short time and we're really giving the businesses everything we've got. With a young family, we certainly don't get as much sleep as we'd like!
"In some ways it's been harder work than a conventional job but although it's tough, it's extremely rewarding.
"The skies and scenery are really special and the local community is wonderfully warm. Plus we have the most amazing produce on our doorstep," she says.
"Here we have a chance to  establish our business and hopefully make a magical childhood for our little gang," says Rachel.