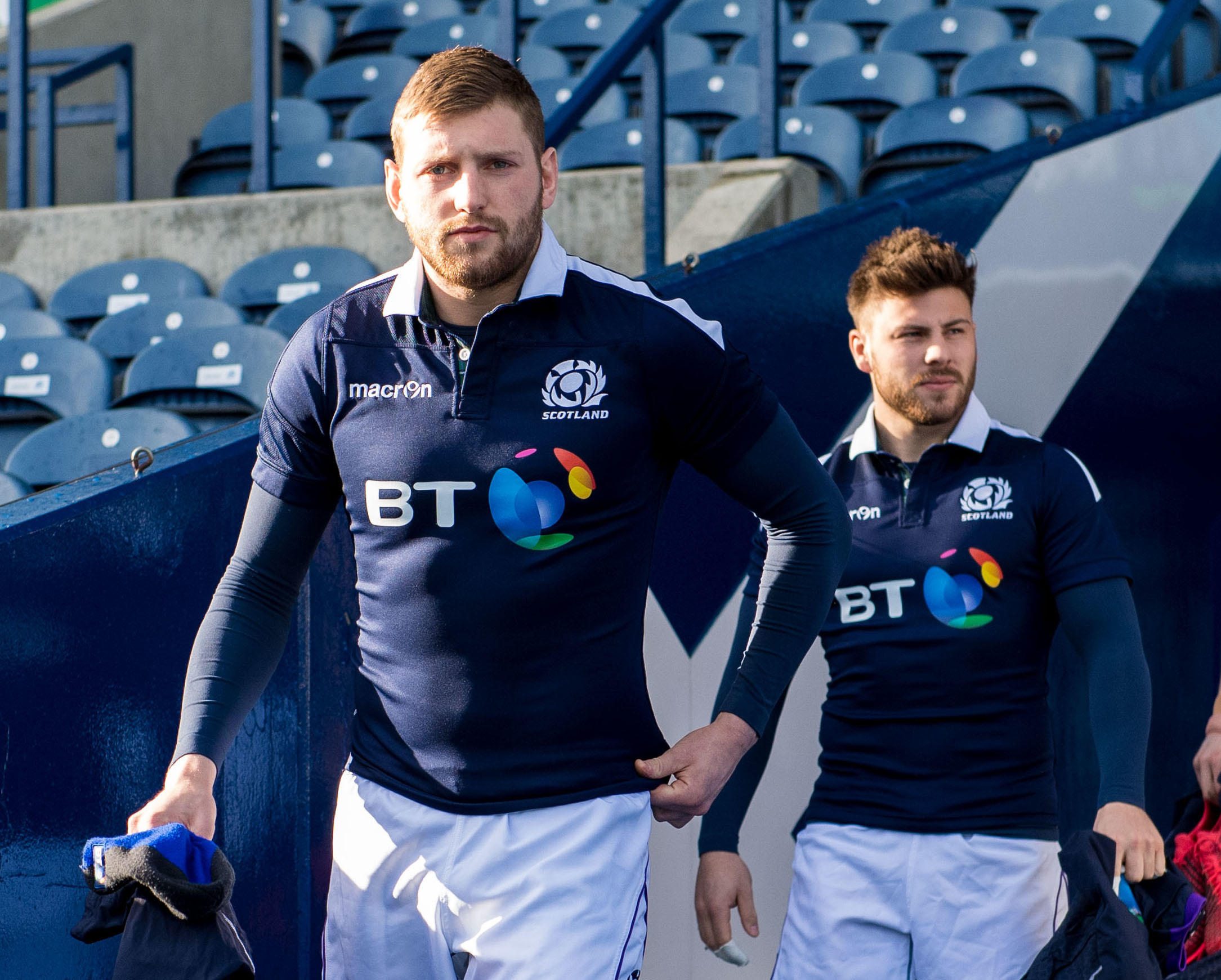 The success or failure or Vern Cotter's final campaign as Scotland head coach – and him being the only one of the professional era to have a positive record – hinges on the pivotal game against Wales at BT Murrayfield today.
After the euphoria of the Ireland win three weeks ago, most thought that and three wins in the 2017 championship was very achievable. However going into this afternoon's clash the Scots look considerably less assured, and Wales, accustomed to forcing wins over Scotland when it becomes a toe-to-toe scrap, look all the more formidable.
For all the talk of leadership groups, sharing the weight of responsibility and the many qualities of his successor John Barclay, Greig Laidlaw's absence is a massive blow.
The team have often looked rudderless on the very rare occasions they've been without him – the final minutes of the Italy game two years ago at this point in the championship for example – and the guaranteed 10 points a game or so from his boot will be sorely missed.
Add to that an obvious facility in the scrummage which cost Scotland dear in Paris – without the steady stream of penalties from the scrum France could well have been beaten – and a battle-hardened, veteran Welsh team, bolstered by two placekickers in Leigh Halfpenny and Dan Biggar better than anything Scotland have got, and playing to a strict but successful game plan.
The scrummage might be one area that the Scots might have attacked Wales but given the struggles in the setpiece over the first two games, even the call-up to Gordon Reid to form an all-Glasgow front row won't stop Wales targeting it as a source of cheap penalties.
Four years ago they did it so successfully that Leigh Halfpenny kicked seven and Wales won 28-18. Two years ago poor Scottish indiscipline – in penalty offences and in defensive duties – meant the men in red escaped south with a 26-23 win.
Vern Cotter denied on Thursday that Scotland had a "broken scrum" that refs – Ireland's John Lacey, notoriously fussy at the scrum, is today's man with the whistle – now anticipated at least suibconsciously as being under pressure.
Cotter pointed out that in both the Ireland and France games his pack had held firm at scrums under their own posts, and this is true.
However in most other parts of the field they've been under pressure, and the admission that the pack did over 100 scrums in practice – visions of Jim Telfer and the Lions pack in South Africa in 1997 – is hardly one that fits with the idea that this is not a major problem for Scotland.
Scrum coach Jon Humphreys went into further detail yesterday pointing out it was "not just smashing into each other for the sake of it"
"It's not about how much you do, it's about the technical aspects that you are trying to work on," he said. "It's not an emotional thing, we need to get some things right and its proved harder than we anticipated to do that.
"We have been trying to iron a few things out, hopefully we have done that and hopefully we can represent ourselves properly on Saturday."
Humphreys repeated Cotter's line about having an all-Glasgow front row on the pitch and an all-Edinburgh one as replacements, giving a familiarity they hoped would help matters. The Warriors trio have seldom been under pressure in big European games, but this is another step-up.
Certainly Scotland can't hope for as few as six scrums in the game as against Ireland, which helped them plot a way around the issue to win that game.
Other absences, forced and enforced, don't help Scotland either. John Hardie for Hamish Watson is a largely negative defensive move aimed at stopping Wales' two opensides Sam Warburton and Justin Tipuric, but Scotland will miss Watson's go-forward and his presence over the ball.
Sean Maitland's absence may be more noticeable than many thought, as Wales will surely target Tim Visser both with the high ball and with George North running direct at him. Visser is a natural finisher but although much improved, not an accomplished defender in this class.
Where can Scotland win the game? That front row may be under scrutiny in the tight, but they are outstanding in the loose as assured ball carriers and handlers.
Finn Russell needs to have a crucial role, and one wouldn't necessarily worry that he doesn't have Laidlaw to mind him. Ali Price's service is appreciably quicker – and the younger man is much more a breaking threat than Laidlaw – and the duo have gelled superbly for Glasgow this year. There's no reason why they can't do the same for Scotland.
Huw Jones, Stuart Hogg and Tommy Seymour probably provide more of a cutting edge than Wales do, given Dan Biggar isn't the greatest at getting his outside backs moving. And the lineout has to be an area where Scotland attack, with all the back five able to compete in the air and Richie Gray the toughest, most athletic obstacle to throw over in the entire championship.
Scotland can get enough ball to win. But discipline is essential, or they'll be defending their own territory constantly as in Paris or watching the ball sail between the posts from behind them.
For once, without Laidlaw, a placekicking battle is one the Scots surely can't win.