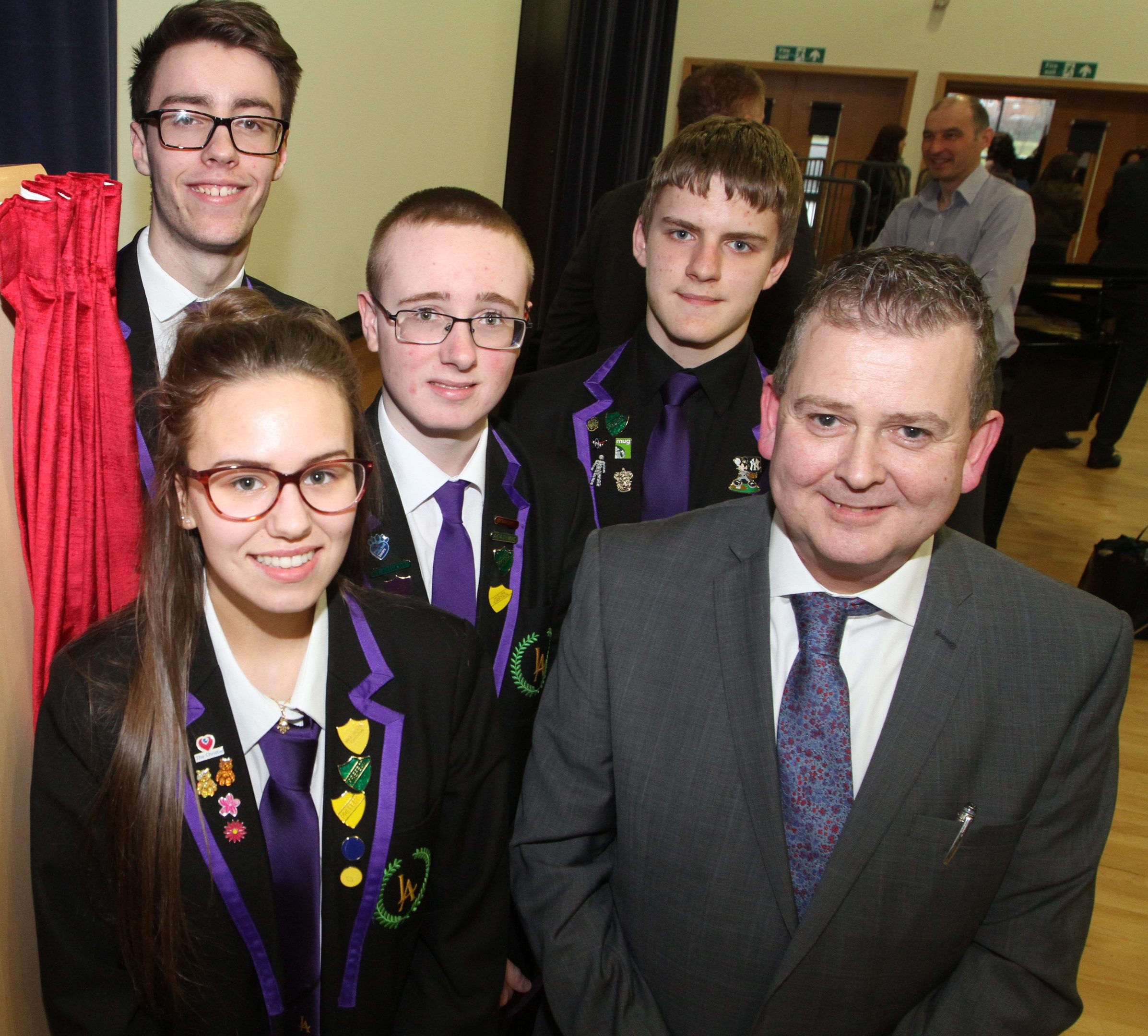 Deputy First Minister John Swinney hailed the "magnificent" educational surroundings at the official launch of Levenmouth Learning Campus.
He and Fife Council leader Cllr David Ross officially opened the £50 million shared home of Levenmouth Academy and Fife College at a ceremony during which pupils heard an inspiring talk by Commonwealth medallist Stephanie Inglis.
Mr Swinney said: "It is fantastic to see students and staff in Levenmouth Learning Campus.
"Such state of the art accommodation can inspire students, staff and parents, making a positive difference to learning outcomes as well as the wider community.
"That is why the Scottish Government is committed to improving Scotland's school estate and is investing £1.8 billion in our Schools for the Future building programme, providing almost £26 million towards the new Levenmouth Academy."
The Cabinet Secretary for Education also stressed huge progress had been made by head teacher Ronnie Ross in uniting the former Buckhaven and Kirkland high schools, amid concerns about violence and vandalism during the new school's first months.
He said: "There will always be challenges bringing school cohorts together.
"What you need to have in these circumstances is good, strong, clear leadership and Ronnie Ross has given that leadership to the school.
"There is a job of work he is focussed on with his leadership team to bring the schools into one new Levenmouth Academy.
"Huge progress has been on that respect after a lot of careful planning and as a consequence we are now in a position that the school has a great platform from which to proceed."
Cllr Ross said: "We are providing facilities which enable our children to take full advantage of everything that a modern education can provide.
"This building is a flagship facility for the area and will benefit the whole community and help our children to reach their full potential."
Mr Ross, his staff and pupils moved into the school last August.
He said: "We are all so lucky to have been given this opportunity and we are very grateful for it.
"The children are proud of their school and we are proud of them."
The campus also has capacity for 350 full-time and 200 part-time college students, with its development based on the economic priorities of Fife.
College principal Hugh Hall said: "Having Fife College and Levenmouth Academy right next door to each other on the same site is sector leading for education provision.
"It enables us to offer a wealth of easily accessible opportunities for pupils, students and the wider community."
Commonwealth medal winner, Inglis, who lives in Duloch, Dunfermline, told of her sporting achievement and her serious motorcycle accident in Vietnam, from which she was given only a 1% chance of survival.
Pupils sang, danced and gave a theatrical performance at the ceremony, which was also attended b Madame Brigitte Terrazza, mayor of Bruges, which Levenmouth is to be twinned with.