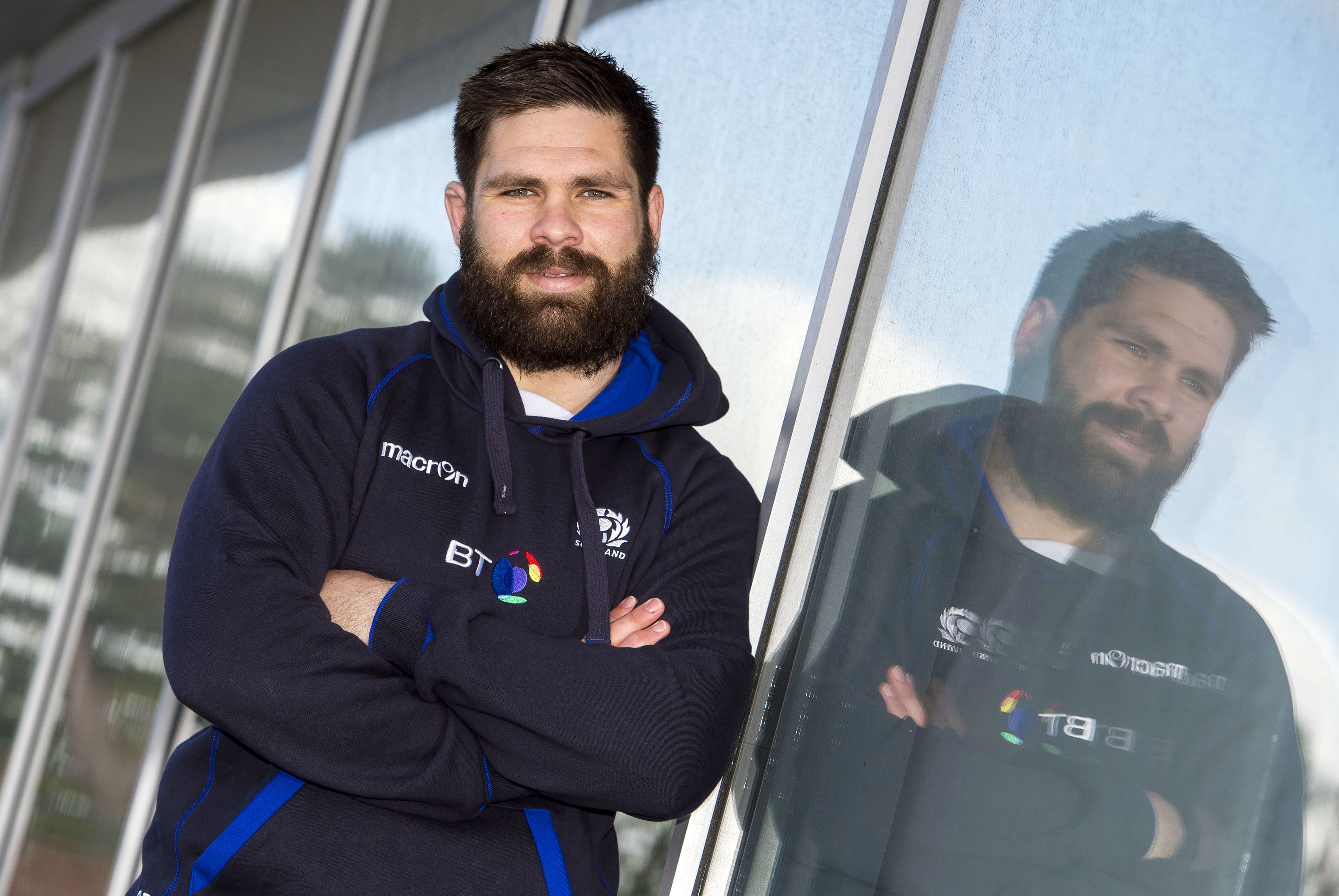 Cornell du Preez took huge pride in getting his first Scotland cap but intends the result for his second to be much more in keeping.
The South African born project player took a while to complete the journey from the Eastern Cape to his first international appearance and while he felt the emotion getting his cap from SRU president Iain Flockhart at the post-match function, he admitted the result at Twickenham took a little of the gloss off it.
"The result was tough to take but sometimes you get your first international cap in unusual circumstances," he said. "It was still a very proud moment for me to get on and get an international cap, and also to get my cap presented and the tie you get as well from the President afterwards.
"It is still a massive honour to represent my adopted country, no matter what the circumstances are."
It took a while for him to get there, with a leg break and a nagging ankle problem delaying his rise, but Vern Cotter was in touch with him the whole way along, he said.
"Vern has always spoken to me, he has always had a plan," he explained. "Initially he brought me in to get to know the boys and the way they played, but those guys already there were playing very well and I had to wait to get my chance. I am just trying to do my best at the moment.
"I had the long time out with the broken leg which was tough when it happened but I came back, had a good year last season and got into the PRO12 dream team.
"But I had a clear out of my ankle at the end of the season and it took ym a little time to get back to form. It has been a long time coming and I'm just glad to be here now."
Du Preez is slated to make his first start against Italy with Ryan Wilson still going through concussion protocols, but he admits it's going to be a wholly different experience of Murrayfield rather than the many games he's played there for Edinburgh.
"It will feel completely different this time," he said. "It will probably feel like it is the first time I have played there, and I am very excited.
"My first game for Edinburgh there was against Munster in the European Cup, and we won that one, do hopefully we can do the same again."
He knows the Italians well from the PRO12, and has played against the Azzuri's top man Sergio Parisse already this season in Edinburgh's Challenge Cup meetings with Stade Francais.
"He is a very talented ball player," continued du Preez. "A lot revolves round him in the Italian team so we have to shut him down. We have plans in place so we will see how it goes at the weekend.
"He is a guy I watched growing up. He is very skilful and it's a joy to watch him play. He is one of the best back row players in the world, especially in a team that has not always done well yet he has always been a stand out performer. It shows how good he actually is.
"He is a big part of their game but we cannot just focus on the one guy.
"We expect them to come at us at the scrum and line out where they can dominate. They seem to do well in all their games in that area. They like to maul and ee need to disrupt them as best we can and play our rugby as we have a better attacking game."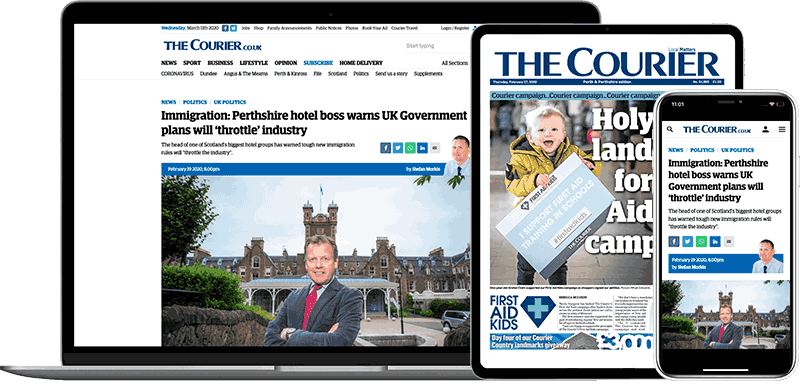 Help support quality local journalism … become a digital subscriber to The Courier
For as little as £5.99 a month you can access all of our content, including Premium articles.
Subscribe