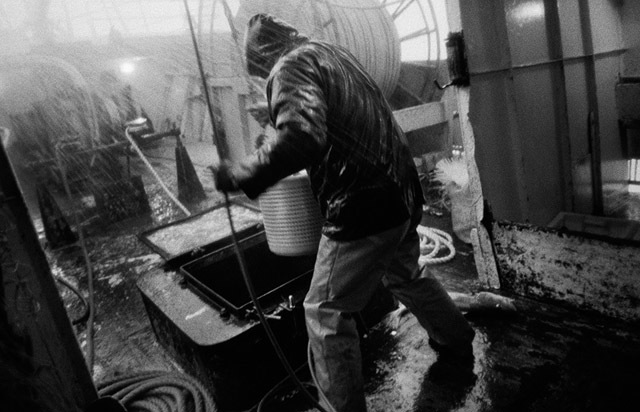 A striking exhibition of black and white images shot aboard North Sea fishing boats has gone on display in Montrose.
Captured by renowned Scottish documentary photographer Jeremy Sutton-Hibbert, the photographs show the reality of life at sea for the fishermen of the North-east in the 1990s.
Mr Sutton-Hibbert, whose work has appeared in Time and National Geographic, suffered for his art, experiencing the cramped conditions and the monotony of trawler life during a 10-day trip aboard the seine net fishing boats.
The results are captured in the poignant images which went on display on Saturday at a free exhibition at Montrose Museum which runs until May 13.
A spokesperson for Montrose Museum said: "Montrose Museum is delighted to host Jeremy Sutton-Hibbert's exhibition of striking photographs of the everyday life for North East coast seine net trawlers. Both Montrose and Arbroath had seine net fleets and these images vividly recall  the hard working lives of those fishermen. The exhibition will travel to Arbroath Signal Tower Museum in May."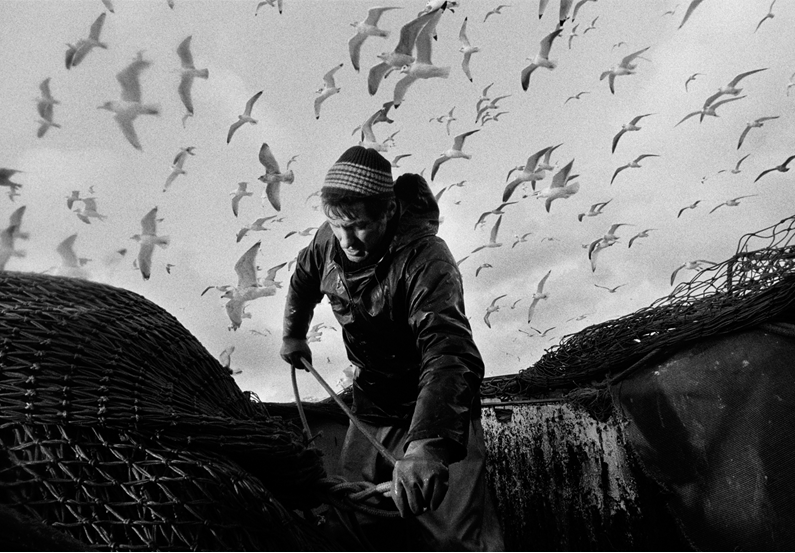 Malcolm Dickson is director of Street Level Photoworks, which is supporting the North Sea Fishing exhibition as it travels the east coast.
He said: "For many these images capture an industry that was synonymous with daily life in the coastal areas of Scotland and vital in their economic wellbeing; while for others it speaks of a time that seems relegated to the past.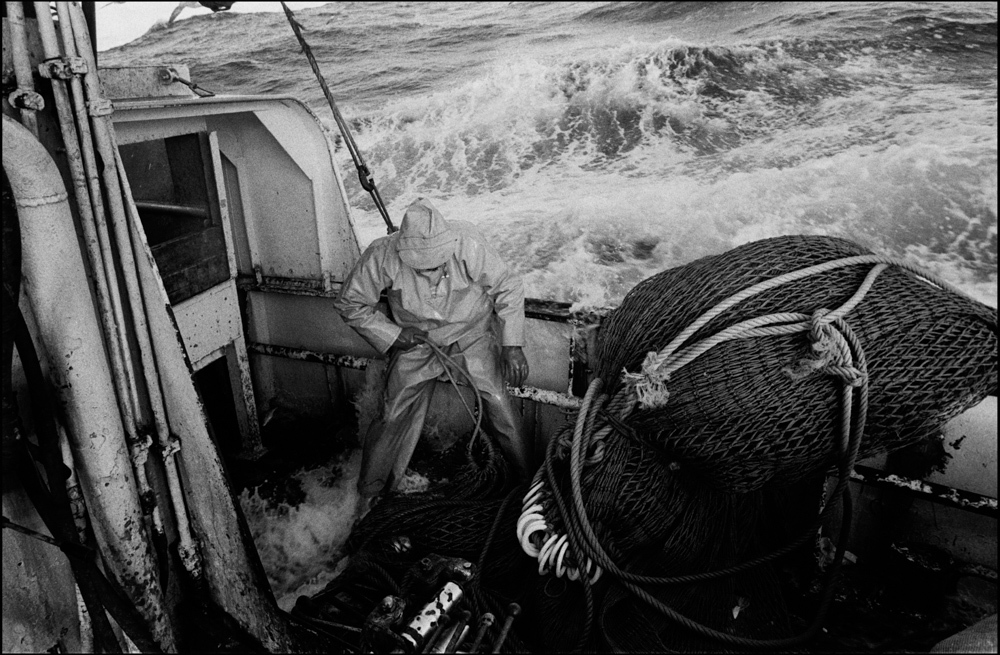 "This work carries all the hallmarks of good documentary photography – a strong narration, objectively conveyed, with a powerful visual impact; the awesome force of the ocean is contrasted with insights into the life of work on the boats.
"A project worth sharing, which it is guaranteed to do on its year-long road trip up the east coast and to Shetland, to arrive back in the west where it will be seen by yet another new audience."
Mr Sutton-Hibbert grew up in Scotland, where on his 13th birthday he received the gift of a camera, a gift that led Jeremy to become a UK-based freelance photographer.
The images were taken after Mr Sutton-Hibbert joined a fishing trawler on an overnight assignment before asking the skipper if he could join the crew on its next expedition.
For over a decade Mr Sutton-Hibbert was one of the principal photographers for Greenpeace International, undertaking assignments worldwide and on the oceans.
In recent years he was based in Japan, but he missed the raw weather and has relocated back to his home country of Scotland.
His work has taken him to over 80 countries, as far flung as Antarctica and Outer Mongolia.
His personal and commissioned work, for which he has been the recipient of photojournalism awards, has been widely published and exhibited in Europe Asia, and USA.
The images are part of Scotland's year of History, Heritage and Archaeology.
The exhibition will also visit Arbroath, Shetland, Wick and Thurso.