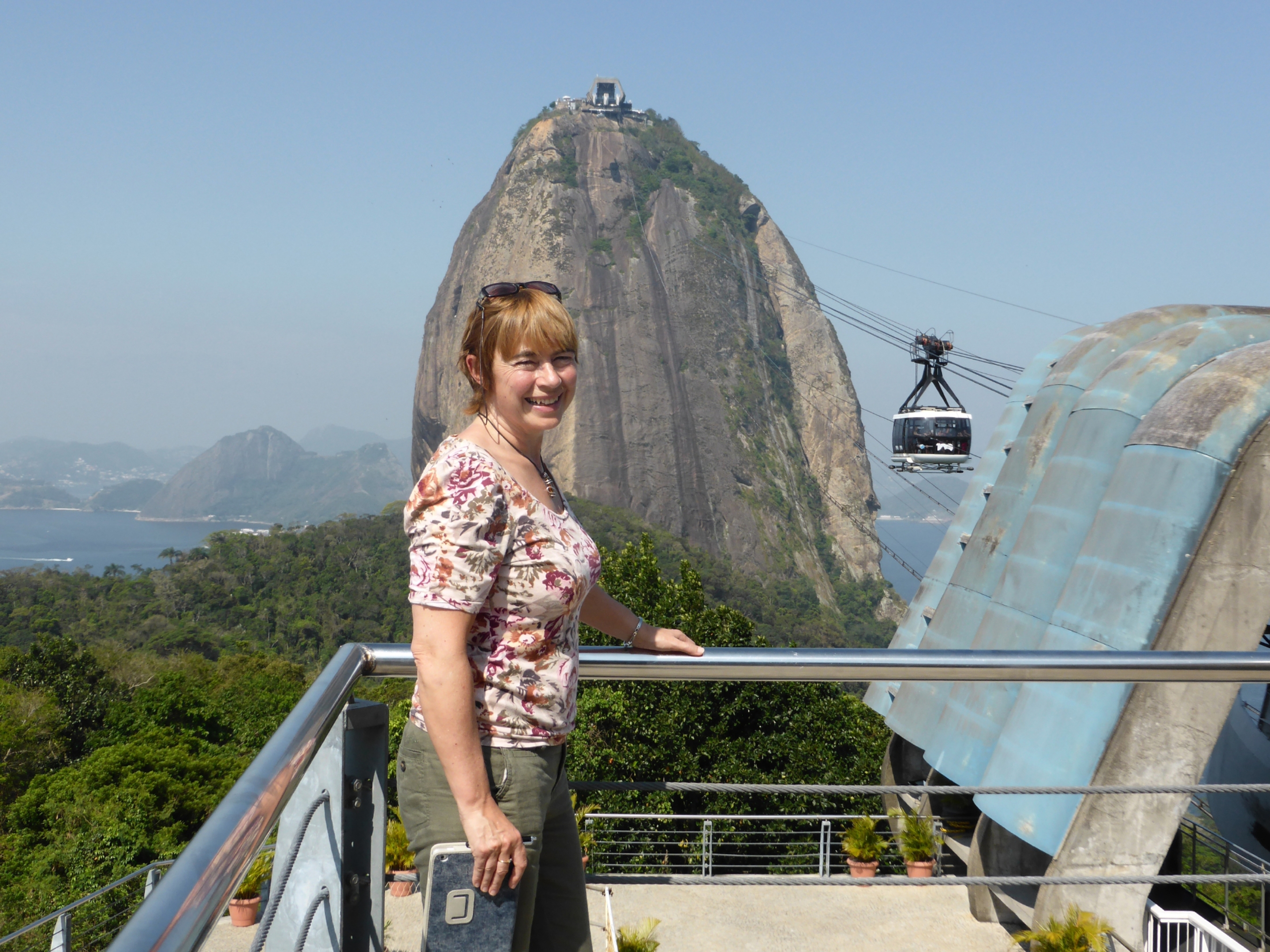 Travel writer Bridget McGrouther is joining the Weekend team. She's just back from a tour of the Canary Islands and Madiera…
Hello, hola and bom dia! I don't want to make you green, but I'm just back from an island hopping tour of the Canaries and Madeira. In Fuerteventura, we boarded a mini cruise to Funchal, stopping off in Gran Canaria and Tenerife en route.
We were due to visit little known La Gomera, too, but high winds blew our plans off course as it was too risky to get into port. Now I know why the natural delights of this secret gem with its volcanic peaks and National Park remain untouched!
Not to worry, although many assume that because I'm a travel writer, I've explored every destination, I hadn't actually set foot in Tenerife, so it was a welcome alternative to rock up in sunny Santa Cruz.
As the voyage was partly to celebrate our 10th wedding anniversary, it was a bonus that my husband Simon was able to sail with me on this occasion. As our busy lives mean we're often like ships that pass in the night, it was a treat to spend quality time together.
Sadly, we had to leave our minxy mongrel Minnie at home, but don't worry, she frequently helps me rate dog-friendly hotels.
Dare I say, the sunshine and sea air helped to rekindle the spark of when my eventually-to-be husband and I first met (where else but on holiday) – in Barbados, of all places, back in 1999.
Now, of course, one of my favourite destinations, what a 'happy hour' that was. Our eyes only just met across a crowded cocktail bar as (a), I was hardly tall enough to peep over the counter, while (b) Simon's focus was impaired after one too many two-for-one rum punches. How romantic…
Fast forward to the present day and you may be wondering why I've been jammy enough to land the dream job as one of The Courier's new travel columnists?
Certainly, my passion for travel was instilled in me at an early age, when as a tot, I was fortunate enough to embark on our first of many family European package holidays to Majorca. Sunshine, seaside, sandcastles and Spanish waiters serving me ice cream – what was there not to love?
That sense of wanderlust has stayed with me ever since – except for a blip of homesickness at a brownie camp in Fintry, aged nine. Nothing against Fintry – of course – it's very picturesque.
From my 20s, being a feature writer and travel ed for DC Thomson titles including Annabel magazine, My Weekly and The Sunday Post, broadened my horizons.
Missions such as reporting on Princess Diana's charity dress auction in New York; Elvis Presley's 20th anniversary of his death at Gracelands; the mystery of who shot JR in Dallas and even being beamed up to an enterprising UFO tourist office in Vulcan, Canada, (home to many a Mr Spock), have taken me to dizzying new heights.
Other memorable travel encounters include a gap year during my 30s, leaving my Dundee home to become Crocodile Dundee, cooking for a safari tour in the Australian Outback.
Or setting sail on my first-ever cruise to the Hebrides on board the Queen's favoured ship – Hebridean Princess – on my 40th birthday.
I've even beaten Phileas Fogg at his own game by going around the world in 50 days for my 50th birthday …
Near, far, wherever you are, I hope you'll join the rollercoaster ride as I inspire you to explore new frontiers over the coming weeks, boldly going where few Courier reporters have gone before…
Travel News
Overflowing with new attractions
York's popular Jorvik Viking Centre re-opened last week in time for Easter. The attraction has received a £4m renovation since it was flooded in December 2015. The recreation of the streets of Viking York based on local archaeology now has an enlarged display. There are 22 new animatronic characters, although the groaning man on the latrine is still there! Visit jorvikvikingcentre.co.uk
Plane sailing
Flybe, Europe's largest regional airline, has a new codeshare partnership with Singapore Airlines, giving seamless connections to SE Asia, Australiasia and America. Passengers using Flybe's services from five UK airports including Aberdeen and Edinburgh can now book onward flights to over 100 Singapore Airlines' destinations via Manchester. Book at singaporeair.com or with a local travel agent.
Eggheads
Dropping the word 'Easter' may have caused a bit of a furore, but the National Trust for Scotland's Cadbury Egg Hunts are back. From Bannockburn to Kellie Castle, you have from now until Monday to collect your hunt map, follow the clues, solve the puzzle and claim your chocolatey reward. Why not hop along to more than one? Call 01796 473233 or visit nts.org.uk
Hot choice:
Seven nights in Rhodes from £420 pp (a saving of up to £241 pp) staying at the five-star Lindos Imperial Resort & Spa in Kiotari on an all-inclusive basis from Glasgow on 3rd May 2017. Visit loveholidays.com or call 0203 870 6844.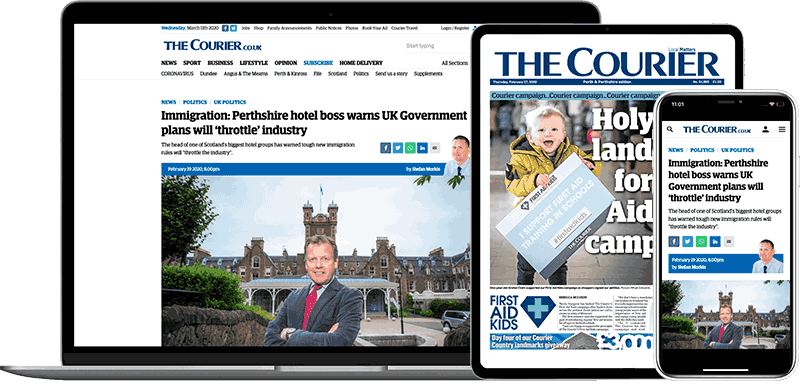 Help support quality local journalism … become a digital subscriber to The Courier
For as little as £5.99 a month you can access all of our content, including Premium articles.
Subscribe