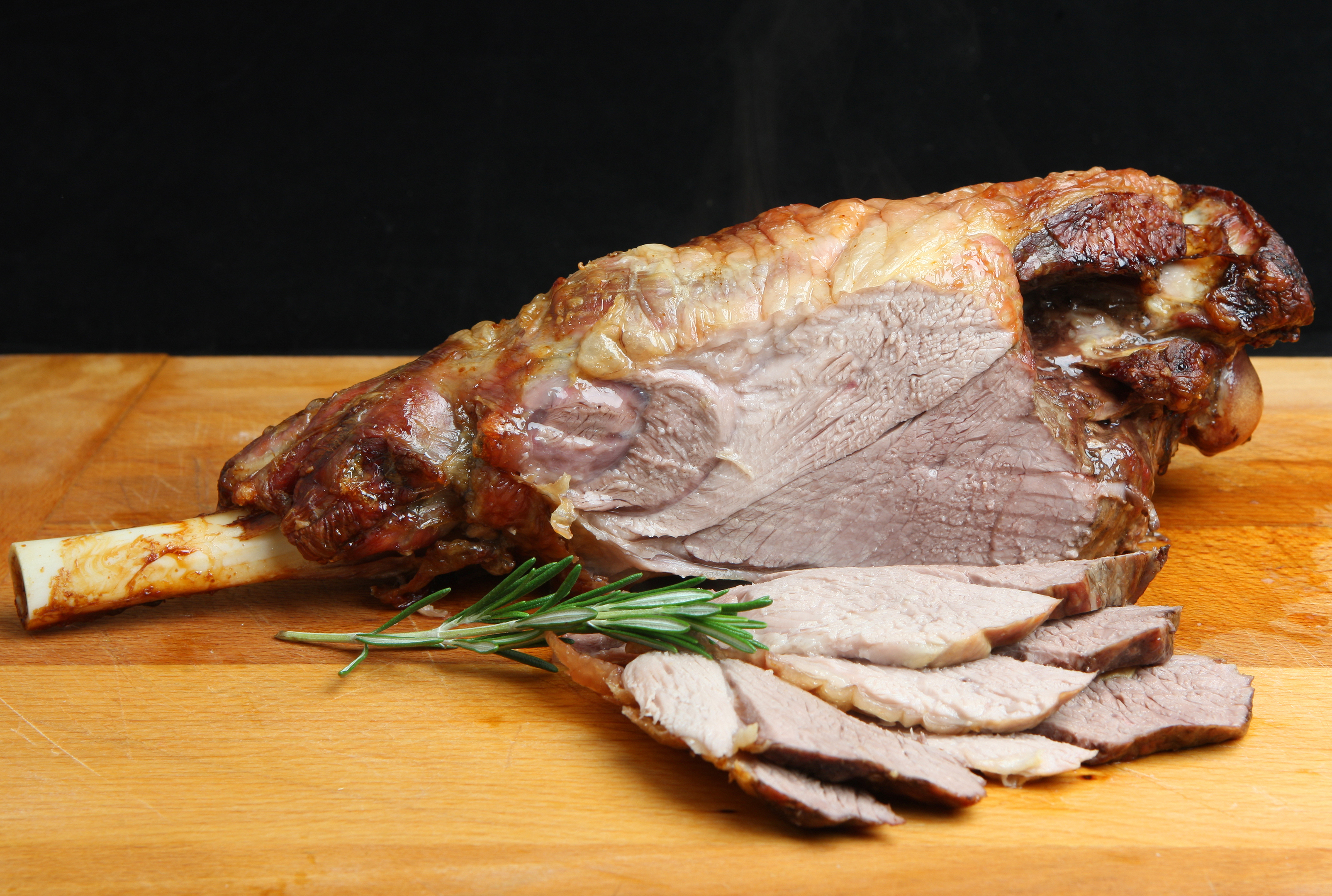 The Scottish sheepmeat industry is raging at the lack of home-produced meat in supermarkets in the run-up to Easter, describing the lack of support for local farmers as a 'slap in the face'.
Despite plentiful availability of Scottish lamb, a nationwide survey by the farmers' union showed that stores are filling their chill cabinets with produce from New Zealand and Australia, even when they have made a firm commitment to purchase and sell only local lamb.
Marks and Spencer, which only six months ago announced it would supply only Scottish lamb to Scottish stores 52 weeks of the year, has been found to have British and New Zealand lamb in its Scottish stores, including its Broxburn branch in Perth. When the company's agriculture manager, Steve McLean made the pledge in October he said that customers liked to buy regionally-sourced meat and the company was 'committed to the product'.
Mr McLean was not available for comment yesterday, but an M&S spokesperson blamed a "system error" for some Scottish lamb being delivered to stores south of the Border and some New Zealand lamb coming into Scotland. She said the problem had been rectified and would be resolved by the weekend.
In other stores Southern hemisphere lamb was plentiful. In one Tesco store, underneath a banner proclaiming 'the best Scottish lamb in season', an NFUS shopper found 100 packs of New Zealand lamb. and despite their previous vocal support for Scottish and British lamb, Morrisons, and Lidl were found to be stocking large amounts of imported lamb. Only Aldi has been found to be selling exclusively Scottish lamb this season.
The National Sheep Association's (NSA) chairman for Scotland, John Fyall, accused supermarkets of acting fraudulently.
He said it wasn't for industry to try and limit the choice available to consumers, but it was industry's responsibility to protect its brand.
Stocking of imported lamb under Scotch banners and "co-mingling" of products – mixing Scotch with British or foreign lamb – was "fraudulent", said Mr Fyall.
He urged any farmers to gather evidence of supermarkets doing this, with pictures, and send it to him by email at chairman@nsascotland.org.
NFU Scotland president Andrew McCornick said: "Scottish farmers are coming through the difficult spring lambing period, and continue to be hard at work caring for new-born lambs. It's frankly a slap in the face to many of us that supermarkets have failed to show strong support to Scotland's sheep farmers and their families over the Easter period – a time of year when consumers seek out our high-quality produce."
Mr McCornick praised Aldi's support and said he was reassured by the commitment from the Co-op that it plans to move to 100% home-produced lamb later this year.
nnicolson@thecourier.co.uk