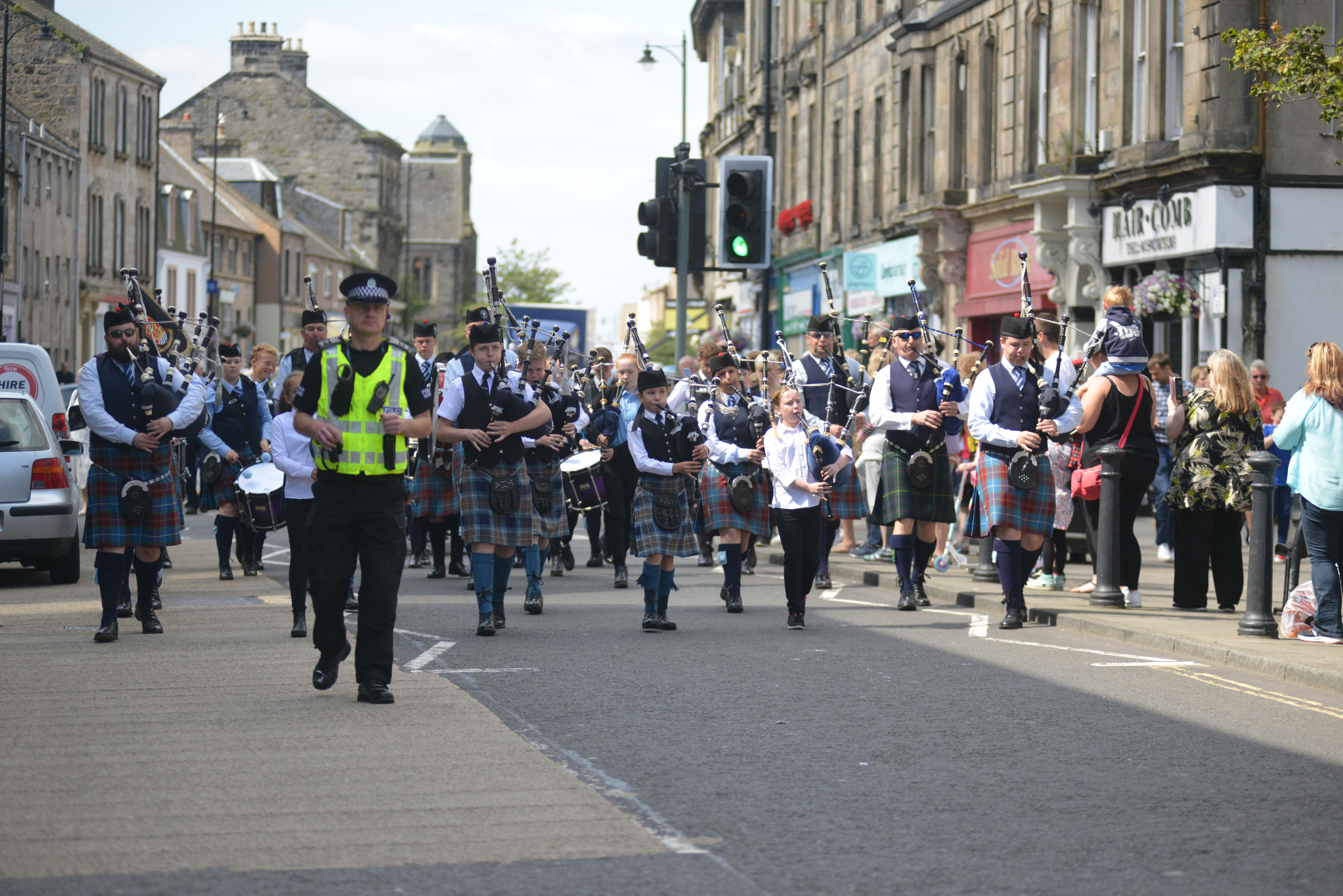 The sun shone on the 356th Burntisland Highland Games on Monday, attracting hundreds of spectators to the town's Links.
Traditionally held on the third Monday in July, the second oldest Highland Games in the world always sees a bumper turnout as people come from far and wide to celebrate the start of the fair fortnight.
There was also a high number of competitors, with entry for the running almost double that of last year.
Held alongside the annual summer fairground, the event brings a carnival atmosphere to the town.
As is usual, the day began with an exiles' reception in the Burgh Chambers where former Burntisland residents from across the world were welcomed back by Fife Provost Jim Leishman.
The exiles then joined a parade led by Burntisland and District Pipe Band and summer king and queen, Blair Thomson and Ana Doherty — along with the royal party — to the games arena on the seafront.
The event kicked off with Highland dancing before the games were officially declared open by chieftan Stuart Nicol and Mr Leishman.
An afternoon of heavy events, cycling and running then got under way.
This was followed by the Binn Hill Race, sponsored by Print Centres.
Open to anyone over the age of 12 who lives in Burntisland, competitiors have to race up the steep slope of the Binn and back.