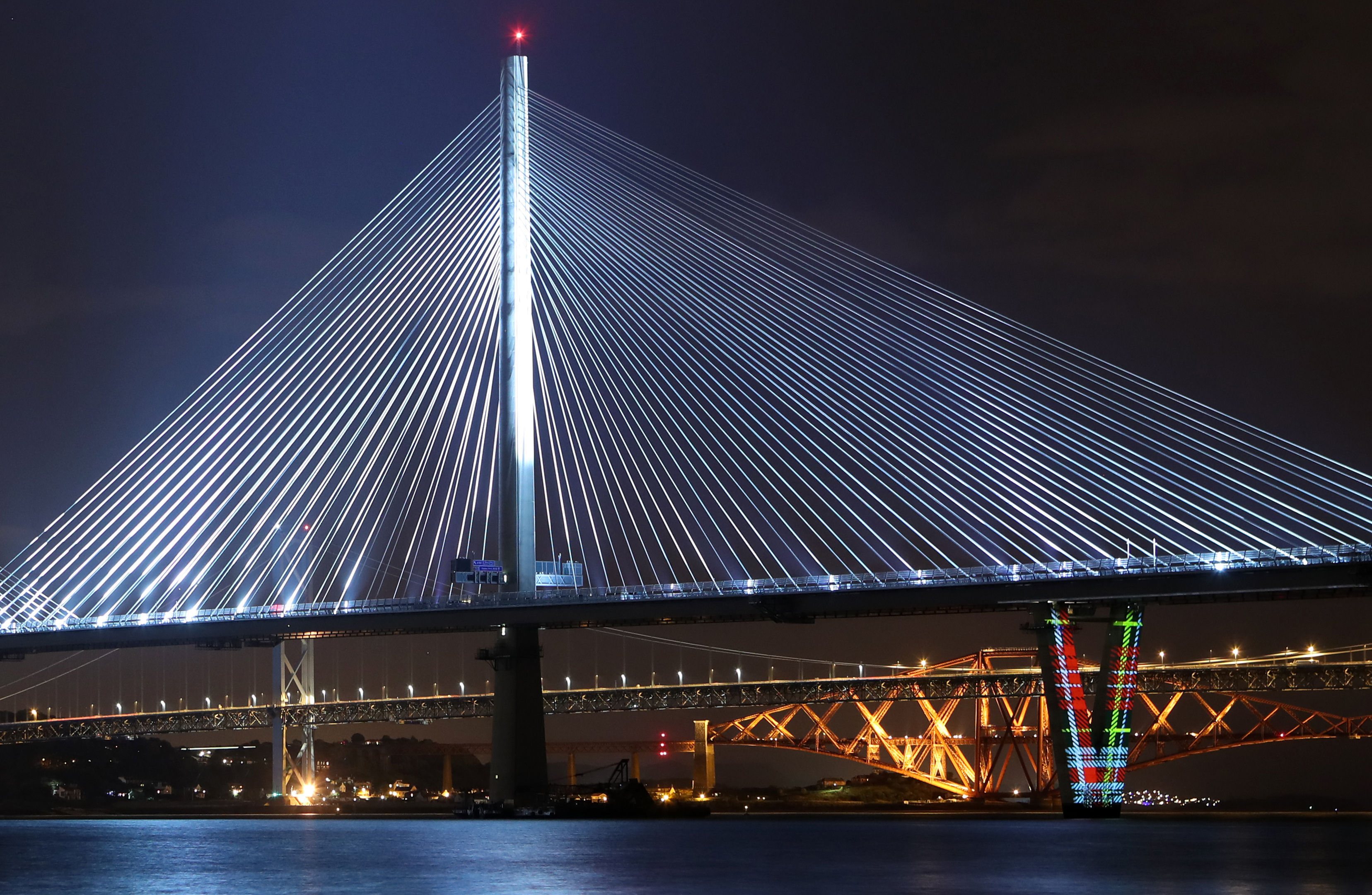 Locals living next to the Queensferry Crossing have already given the new structure a nickname.
The bridge is being called Kevin by many residents in South Queensferry in reference to Scottish comedian, Kevin Bridges.
In 2013 Queensferry Crossing was picked from a shortlist of five potential titles
Drivers warned over traffic arrangements for Queensferry Crossing celebrations
Though there was a lot of support for naming the bridge after the Glaswegian comic, his moniker did not feature on the list.
However the title Kevin has apparently stuck with locals as the 1.7-mile road, which cost £1.35 billion to construct, opened to the public this week.
PICTURES: The Queensferry Crossing's first day in photographs
The Queensferry Crossing closed to traffic on Friday to allow for the Queensferry Crossing Experience, which will see 50,000 people walk across it throughout the weekend.
Its official opening by the Queen will be held on Monday and on Tuesday there will be a community day.