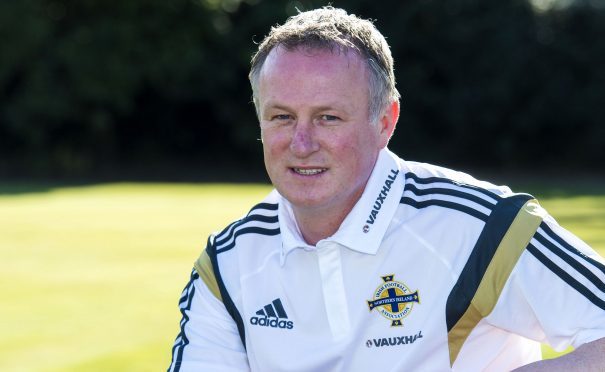 Northern Ireland football team manager Michael O'Neill has been arrested on suspicion of drink-driving.
He was stopped by police on the outskirts of Edinburgh on Sunday, the Scottish Sun said.
A statement from the Irish Football Association (IFA) said it was "aware of an alleged drink-driving incident involving Michael O'Neill.
"As it is a police matter, the association will be making no further comment."
O'Neill played for Dundee United and St Johnstone before moving into management.