A detective has told a court how a man apologised and said he felt sick after being detained for allegedly murdering two people.
Detective Constable Nicola Annan, 46, told jurors how Robert Stratton, 43, said "I'm so so sorry" after visiting a Dundee police station in February.
The High Court in Edinburgh heard yesterday how DC Annan noted Mr Stratton's comments after police held him in custody over the deaths of Julie McCash, 43, David Sorrie, 32.
The court heard how Mr Stratton voluntarily attended a police station in Bell Street, Dundee, after telling officers during a telephone call that he had "done something bad".
DC Annan told the court Mr Stratton was placed in detention after turning up to the police station.
The court heard detention is the legal expression given to a situation in which Scottish police can keep a person at a station for 12 hours to assist with their investigation. She told prosecution lawyer Alex Prentice QC that Stratton then made a number of remarks.
She said: "He said 'I'm so so sorry'."
When Mr Prentice asked her if he had said anything else, DC Annan replied: "He said 'what the f*** have I done?'
"He also said 'I feel seeck'."
DC Annan was giving evidence on the third day of proceedings against Mr Stratton, of Dundee.
Detective Constable Sharon Mitchell, 50, told the court that before Mr Stratton went to the police, he phoned his daughter, Nicole, on her mobile.
She told the court that she and a colleague had located 15-year-old Nicole earlier in the morning and were at her side during the call.
DC Mitchell said Nicole had put the call on loudspeaker and she could hear what he was saying.
DC Mitchell said that Stratton had cried during the call.
She added: "He said he had done something bad. He said he was going to hand himself in to the police."
DC Mitchell also said that she spoke to him during the call.
She added: "He had stated to me that he wanted to see his daughter, Nicole, at that time.
"I told him that it couldn't happen and that he would be apprehended and that would be unfair on Nicole."
Mr Stratton denies two charges of murder.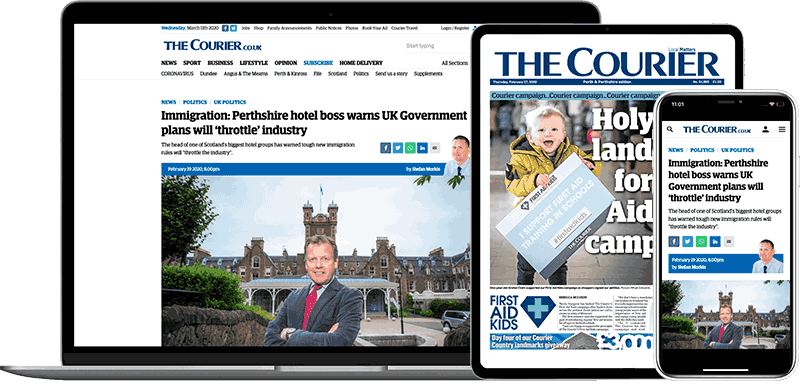 Help support quality local journalism … become a digital subscriber to The Courier
For as little as £5.99 a month you can access all of our content, including Premium articles.
Subscribe