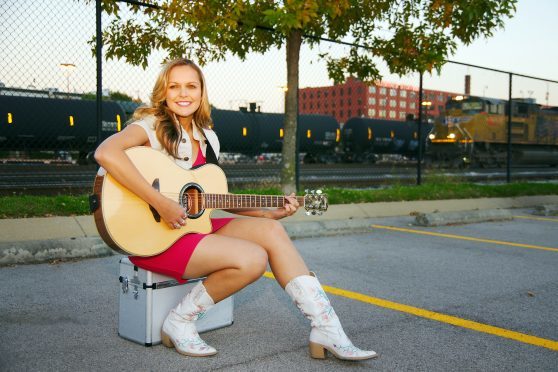 Country music star Laura McGhee will launch her new album in Monifieth on Saturday.
The Monifieth-born violinist and songwriter has been based in Nashville since 2010 and Saturday's concert will be the first time in three years she has performed "on home soil".
Laura's album Life is Bigger Than a Dream was released following last year's successful crowdfunding campaign and was inspired by her Angus homeland.
The album was recorded in Nashville with producer Mike Loudermilk who has worked with top country artists including Chet Atkins, Crystal Gayle and Tracy Lawrence.
Country Music Hall of Famer Charlie McCoy — who has played with the likes of Elvis Presley, Bob Dylan, Waylon Jennings and Johnny Cash — performed harmonica and vibraphone on the album.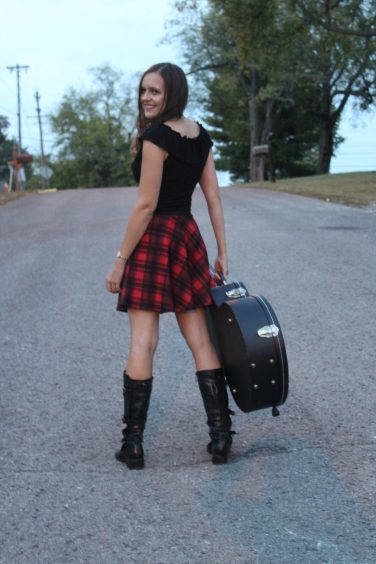 She said: "Things are going really well on the run up to the show.
"Emotions are high as I am very excited as this will be the first time in three years that I have performed my own material on home soil.
"I'm so excited to be launching the album in Monifieth because these songs have been close to my heart for a while. I hope everyone that buys it can relate to the songs.
"The album is going really well. I've had several great reviews. I'm hoping for more reviews, more sales and to be booked at festivals to perform these songs more live with my new band."
Trained as a classical violinist at the Royal Scottish Academy of Music and Drama in Glasgow, Laura also had strong musical roots in traditional and folk styles from early youth.
Born and brought up in Monifieth, she first showed an interest in music at Seaview Primary, going on to Monifieth High and then to college to take her honours degree and postgraduate qualification.
In the interim, she played in many traditional competitions and festivals, winning several awards, for composition as well as performance.
Her first album, Green Eyes, was released in 2006, and she has previously performed with Shane MacGowan, Rod Stewart and Pete Seeger.
She said: "Rehearsals are going great with my new band that I have recruited for the show.
"It was meant to be just acoustic but has blossomed into a full band thing for certain segments of the show so it's very exciting to be able to play these songs live for the first time with a band.
"The musicians I will be featuring are all from the Dundee and Angus area with different musical backgrounds."
Rajan Vaid from the Kashmir Crows will be on electric and acoustic guitar, Aidan Ferguson on banjo, fiddle and mandolin, Robbie Ward on bass and Shaun Garrigan on drums.
People can purchase tickets for Saturday's Monifieth Theatre show from the Yorkshire Building Society in Broughty Ferry or Troups Chemist in Monifieth.
Tickets, costing £10, will also be available on the door.