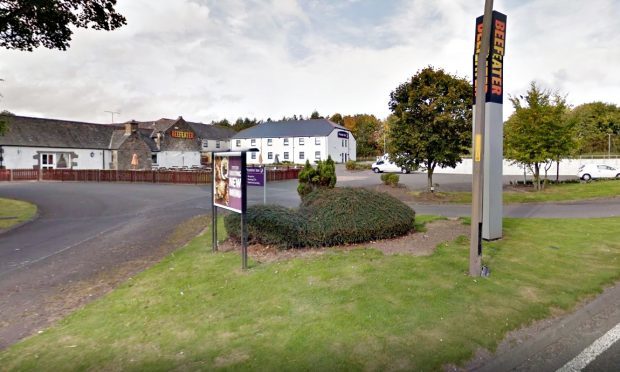 An unemployed man who accepted £300 to drive between Glasgow and Dundee was caught transporting excessively pure cocaine worth hundreds of thousands of pounds.
Ryan Stewart, 41, was detained after detectives received a tip-off that he was ferrying drugs.
The High Court in Edinburgh heard that officers detained Stewart after seeing his vehicle on Kingsway West in Dundee at 3.45pm on March 7 2017.
After Stewart stopped at the car park of a nearby Beefeater restaurant, constables found a red carrier bag underneath the driver's seat which contained a "fractured block" of cocaine.
Prosecution lawyer Maryam Labaki told the court: "The weight of the cocaine was 1014.21 grams.
"On analysis the cocaine was found to have a purity of 80%.
"The STOP unit opinion is that the purity of the cocaine is in excess of what would normally be recovered at street level which is around 10%.
"Should the 80% purity cocaine be cut to the average purity of 10% it could realise 8113.6 grams, which if sold at £50 per gram would have a maximum illicit value of £405,684."
Stewart, of Dundee, pleaded guilty to being involved in the supply of cocaine on March 7 2017 before judge Lady Scott.
Ms Labaki said Mr Stewart was the only person in the car at the time of his detention. He was taken to West Bell Street for police interview.
Ms Labaki said: "During the interview he admitted to being paid £300 to act as a courier."
Defence solicitor advocate Chris Fyffe said his client accepted responsibility for his actions.
He added: "He is a 41-year-old man who lives with his partner of nine years. There are no children.
"He has completely accepted full responsibility for his actions."
Judge Lady Scott deferred sentence on Stewart for the court to obtain reports about his character.
He will be sentenced at the High Court in Glasgow on November 3.