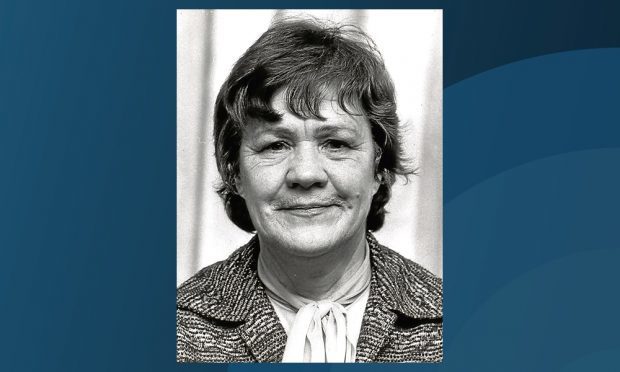 Former Press and Journal chief reporter Ethel Simpson, a "trailblazer" in journalism, has died aged 91.
During a career spanning more than 40 years, Miss Simpson made a name for herself as one of the first female chief reporters in Scotland, if not the UK.
Born into a farming family in Whiterashes, Aberdeenshire, she left Inverurie Academy aged 14 and within a year had joined Aberdeen Journals, now part of the DC Thomson group, as a shorthand typist as a "foot in the door".
When one of the newspaper's reporters was called up to serve in the Second World War in 1945, Miss Simpson was moved to the editorial department and quickly carved out a reputation for herself.
Former P&J deputy news editor Hamish Mackay said she and Pearl Murray, who rose to be the P&J's features editor, were "formidable journalists and among the pioneers of women in the media in Scotland".
He said Miss Simpson was a constant fighter for gender equality in the newsroom – at one point taking up the case of a female journalist told to go home and change from trousers into a skirt.
"Ethel raised merry hell with the editorial hierarchy, and a decree was issued saying it was perfectly proper for a woman journalist to wear trousers," Mr Mackay recalled.
Over three months in 1955 and 1956, Miss Simpson and a colleague embarked upon a 10,000-mile tour of northern Africa and the Middle East, filing copy outlining their adventures for a series called Sand in my Skirt.
The pair met Gordon Highlanders stationed in Cyprus, rode camels in Cairo and even had coffee with the Queen of Jordan.
In 1975, Miss Simpson was promoted to chief reporter. She retired in 1986.
Former editor Peter Watson said: "She was an excellent journalist, well known and well respected.
"Generations of young reporters have every reason to be grateful for the kindness and motherliness she showed them."
Daughter Emma, who followed her mother into a career in journalism, said she had been a "huge inspiration".
"She drilled into me the need for accuracy and fact checking but above all the need to act with integrity.
"She cared deeply about her craft, her colleagues and the P&J readership."
Miss Simpson is survived by Emma, son-in-law Neil and two grandsons.