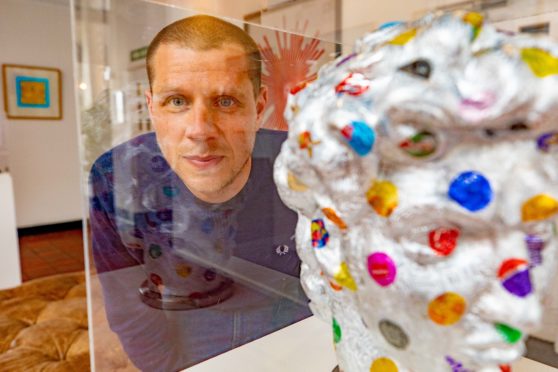 Dunfermline's Outwith cultural festival is expanding again.
Following the success of the inaugural event in 2017, last year's ran for a day longer.
Another day has been added to the programme, which will take place from September 3 to 8 this year.
The event is organised by Dunfermline Delivers, in conjunction with Fire Station Creative, culture magazine Avocado Sweet and publishing consultancy Write Rammy.
The festival is inviting the public, artists, performers, venues and potential volunteers to an open event at Fire Station Creative on Friday.
Running from 5.30 to 7.30pm, it is a chance to find out more about the event and deepen its already strong local talent pool.
Dunfermline Delivers' events manager Chris Foote said: "We're stepping up a gear again this year – we're talking to various musicians with a Scotland-wide profile and working with funders to expand the festival further.
"We want Outwith to be a mainstay of Scotland's events calendar – ambitious and celebrating all that Dunfermline has to offer."
Cultivating local talent is a priority.
One of the volunteer organisers is Tom Freeman, an actor and writer who programmed the theatre line-up.
He has helped Outwith support emerging talents like Dunfermline playwright and performer Kazia Grycuk. Last year he premiered Deli Girls, a comedy set in the deli counter of Asda.
The focus is on creating a fun and interesting programme but Outwith also benefits the local economy.
Last year the then four-day festival attracted more than 7,100 people, spending a total of £215,000.
Research carried out during last year's festival reported a large increase in footfall.
One local business said they had "over 100 more customers" over the course of the festival, another said that "they had four times the number of customers" they normally have.
In addition, 98% of the festivalgoers surveyed last year felt the Outwith Festival was either good or very good.
In 2019 the festival will build on last year's marketing campaigns which  ran in Edinburgh, Dundee, Kirkcaldy, Stirling and the central belt.
For more information email info@dunfermline-delivers.co.uk or visit the website.