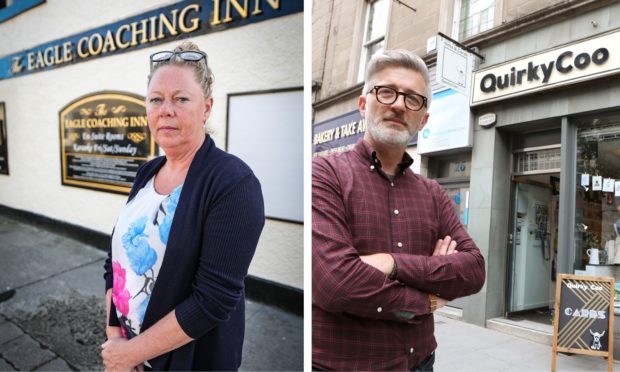 A brazen sneak thief helped himself to £100 from a Dundee shop till after distracting the owner with a fake story about a missing bag.
The crook struck at the Quirky Coo on Union Street just after midday yesterday.
It was the second commercial premises targeted by thieves locally after an estimated £10,000 was taken from a Broughty Ferry pub on Monday.
Dave Blair, 46, co-owner of Quirky Coo, said: "The man came in and said that his mother had left a shopping bag at the shop on Monday.
"I went downstairs to look for it. While I was down there he walked behind the counter and took the money from the till.
"He was still there when I came back up. I couldn't find a bag and he said he'd check that his mother had given him the right shop and left. It's annoying but luckily there was not a lot of money in the till."
Mr Blair described the crook as about 30, 6ft 1, with fairish hair and of a chunky build.
Crooks also struck at the Eagle Coaching Inn, in Broughty Ferry, where they stole an estimated £10,000 from a safe in the early hours of Monday.
The safe and CCTV equipment from an upstairs office were taken during the break-in, while the rest of the premises were left untouched.
Landlady Debbie Findlay – who has run the Eagle for more than six years – said: "It appears it was an easy entry into the pub and then they had to force entry to the office.
"Nearby CCTV recorded a man in a hooded top at around 2.15am. We know for a fact the CCTV, worth in the region of £1,000, was ripped out around 3am.
"We believe there must have been three people involved. There must have been at least £1,800 in change alone on top of about a week's takings.
"The manner in which this has been done leads us to believe someone had inside knowledge of the layout and knew exactly what they were looking for."
Debbie said: "I can't thank the customers enough and the staff have offered to work for free.
A Police Scotland spokesman confirmed it is investigating both incidents.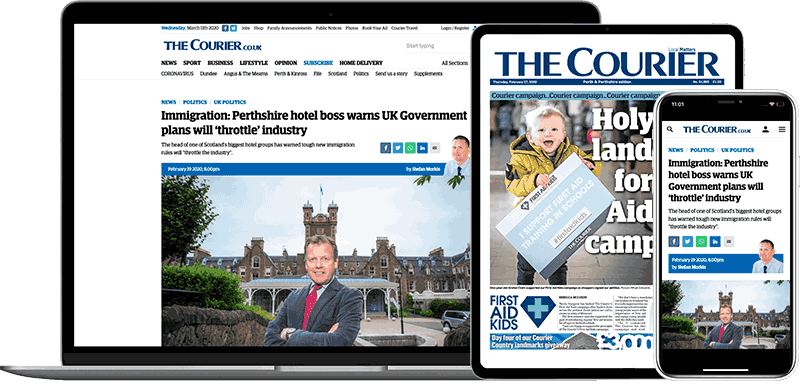 Help support quality local journalism … become a digital subscriber to The Courier
For as little as £5.99 a month you can access all of our content, including Premium articles.
Subscribe