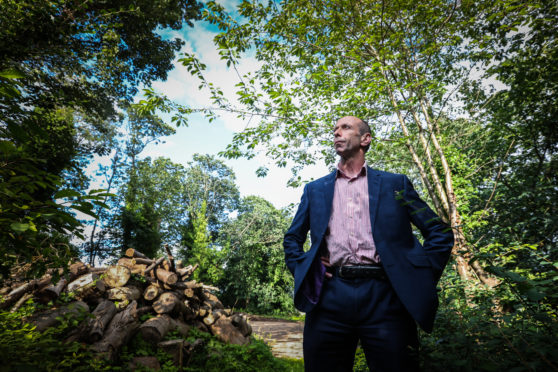 A Broughty Ferry homeowner has said his human rights have been infringed after being ordered by the Scottish Government to reverse changes made to his garden.
Dr John Hargreaves and his wife Barbara were hit with an enforcement notice after felling an extra seven trees in addition to the 45 they had permission to remove, as well as levelling some ground to make a recreation area for their children.
Last week they lost an appeal they lodged with the Scottish Government and were ordered to return the site, located in extensive grounds outside their luxury home on Reres Road, to its original state.
Dr Hargreaves said it was an "infringement of human rights" that the couple wee not allowed to make changes to their own garden.
"We don't want to build anything, all we wanted to do was clear an area and plant some grass, so that our kids could play football", he said.
"The shale material at the boundary they want me to remove came from the ground, I didn't bring it in from elsewhere.
"All I've done is move it from one part of the garden to another and now I have to move it again, which will take considerable effort.
Holyrood backs council's enforcement notice on Broughty Ferry couple who accidentally felled seven trees
"This enforcement action is like using a sledgehammer to crack a nut.
"We could have worked out a solution that would have suited everyone."
The contentious site is located in a conservation area with a Tree Preservation Order in place, meaning it is an offence to fell trees without permission.
Under the enforcement rules, the Hargreaves won't have to re-plant the seven trees but will have to re-level the ground and get rid of the shale material.
Dr Hargreaves added: "When we inherited the grounds, they had been left to their own devices.
"We started looking after the trees, felling the dangerous ones and trying to do something nice with the garden.
"What really upset me was that we weren't able to be there when the Scottish Government came for a site visit."
But a Scottish Government spokeswoman said the homeowners were notified of the visit in plenty of time.
"All parties were advised of the site inspection date and time 18 days in advance," she said.
"When the agent representing the appellants did not attend as arranged, he was contacted directly and he advised he was content for the site inspection to proceed.
"Regardless of this, reporters are unable to enter into any detailed discussion about the case during a site inspection. The requirement for planning permission is clearly set out in law."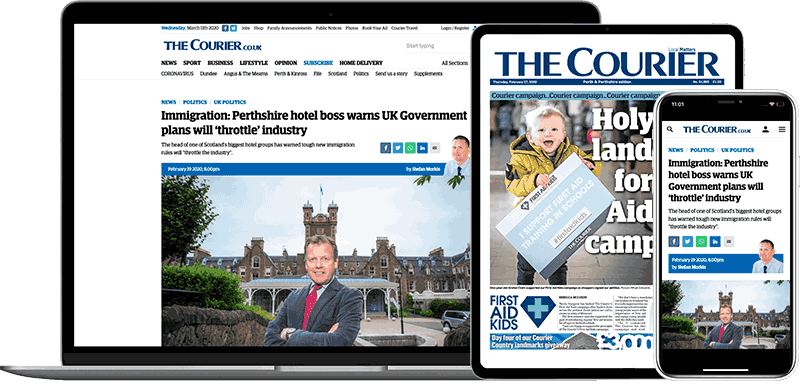 Help support quality local journalism … become a digital subscriber to The Courier
For as little as £5.99 a month you can access all of our content, including Premium articles.
Subscribe