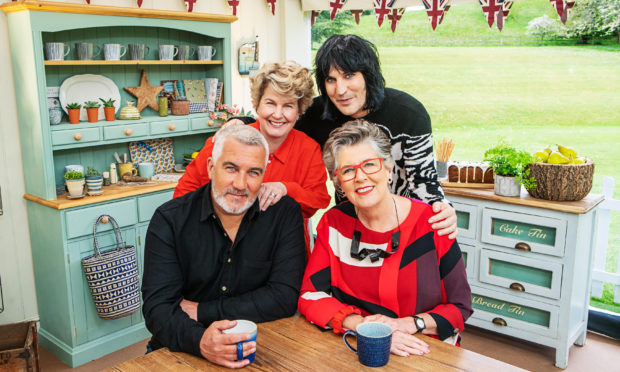 Columnist Murray Chalmers writes for The Courier about The Great British Bake Off.
Week 3 is bread week and ovens aren't the only thing overheating in the Bake Off kitchen.
It might as well be Naked Attraction in there, what with all the innuendo and sexual tension crackling between the participants.
Great British Bake Off: Perthshire's Michael Chakraverty crowned star baker
Tuesday night's tasks included tear and share and slashing and scoring, which sound remarkably like the febrile mood of our nation right now; here it's a pack of bakers whipped into shape by sultry, scowling Paul strutting around like a Butlins Redcoat who has just been told to judge a knobbly knees contest.
Channeling Brando via the Mersey, Hollywood cuts a stern figure but his arrogance is both alluring and justified given that he's the main one on set who knows what he's talking about.
As Noel flirted around him so did Steph, all doe eyes and doughballs against Helena's cookie Spanish crust.
The technical challenge was to make floury baps, leading to endless jokes about shaping buns and liking a pert bun.
You wondered if they should all get a room that didn't feature a cooker.
Prue dramatically choked on chilli and chorizo, spitting that it was "certainly powerful" as Paul mentally did the Heimlich manoeuvre on her.
"Our" Michael from Scone produced a genuinely fantastic Keralan Star Bread, and a coveted handshake from Paul – finally cracking the Hollywood shell to reveal Hollyoaks inside.
Michael then deservedly won star baker while Amelia went home.
The heat is on!