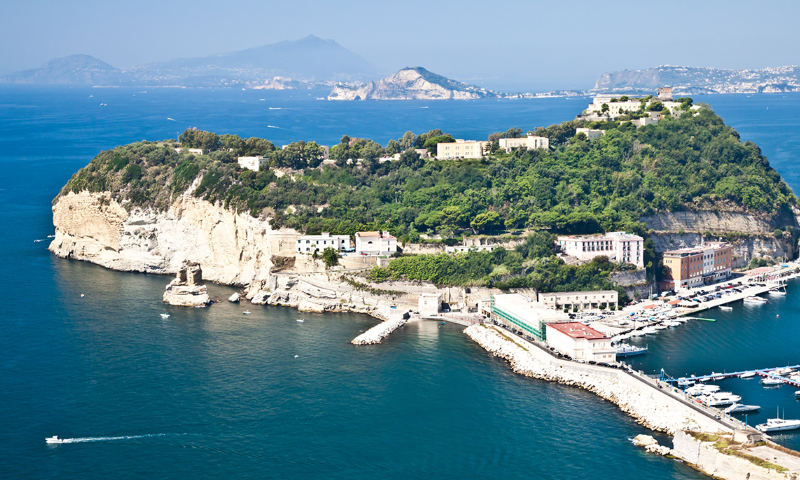 It has often been said that Rome is the heart of Italy but Naples is the soul, and now I understand what is meant by this phrase. Perhaps not as picture perfect as some of Italia's other parts but it is without doubt the most authentic.
The sound of tooting mopeds and the image of women shouting to each other from open windows and the dizzying aroma of Mama's cooking hanging in the air along with the washing they've just hung out will stay with me forever.
So many words have been used to describe Naples chaotic, atmospheric, bustling, contrary, beautiful.
I suppose to a certain extent it is a heady blend of them all. It is such a vibrant, colourful and buzzing city; nobody could ever describe it as boring!
Naples is where you will see lively, Italian life at its most real and it's lived at a brisk pace.
The city is just a riot of colour, noise, chatter, smells, culture and passion.
In recent years there's been a bit of a clean up operation and some areas have had a face-lift, much enhancing the city's image.
Aesthetics aside, Naples is a treasure trove of art and history and pretty much available on every corner.
Churches, galleries, museums, underground relics and catacombs are as much part of the city's make up as margarita pizza!
The labyrinth of ancient ruins below street level is a must on a trip to Naples.
Local tour guides will take you on a fascinating journey through subterranean tunnels, burial sites and faded frescoes from a lost world.
With all these wonderful sites and sounds, you'd be forgiven for not putting food at the top of your agenda but Naples is where Italian cooking gets serious.
This is the birthplace of pizza, the city's signature dish and eating a gooey margerita in Naples is almost like a rite of passage.
I defy anyone to come back from a trip here and not to have eaten at least one!
So now that you've fuelled up with some of the best food in Italy, you will be looking to see more of Naples and the surrounding area and its attractions.
Here are my top suggestions:Royal Palace of Naples (Palazzo Real) and the Capodimonte Museum The Catacombs of San Gennaro Naples Cathedral San Martino Monastery Museo Archeologica Nazionale Mount VesuviusIf you're staying more than a few days, do consider a day trip to one of the coastal towns of Campania region, such as Positano, Amalfi or Sorrento.
You could even take a ferry from the port over to one of the islands – Capri or Ischia.
One thing is for sure, in Naples and the south, you will experience Bella Italia at her most authentic and passionate best. Just go with it.
We've teamed up with talkholiday to bring you some great deals on city breaks to Naples and excursions along the Neapolitan coast.
Travel themed social media networktalkholidayis a site where you can plan, prepare and purchase every aspect of your travel, even down to your holiday wardrobe! In addition, the site boasts a free crisis support feature for holidaymakers in the event of a natural disaster, or if they lost their passport, mobile phone or bags on holiday. Translator and consular services are also available. Best of all it's FREE to join.
Enjoy Exclusive Deals On Hotels In Naples With talkholiday From Only £21.50pp
Jet Off To Naples Direct From Glasgow With Flights Deals From £233 return
Discover The Archaeological Wonders Of Pompeii & The Towering Volcano Of Mount Vesuvius From £36pp
Explore The Historical, Artistic & Folkloristic City Of Naples With This Private Tour From £96pp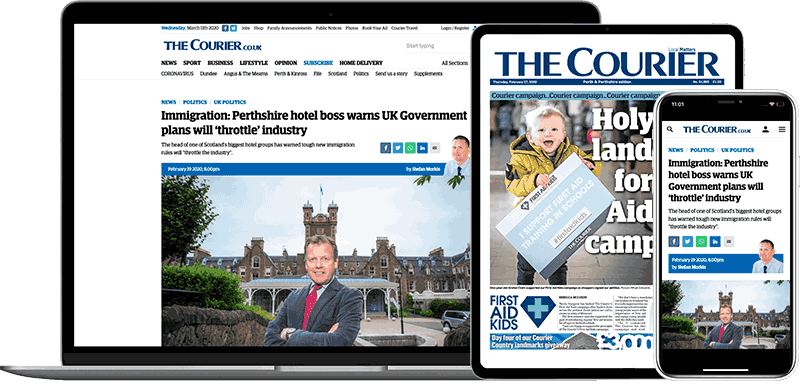 Help support quality local journalism … become a digital subscriber to The Courier
For as little as £5.99 a month you can access all of our content, including Premium articles.
Subscribe