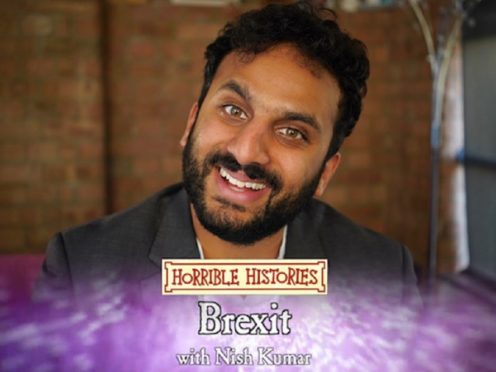 Horrible Histories is marking Brexit in its own inimitable way.
The satirical take on "what we'll miss" is being aired on the UK's final day in the EU.
Horrible Histories Brexit, presented by comedian Nish Kumar, is a glimpse of "what our European friends have given us over the course of history".
Kumar introduces the special, airing on BBC iPlayer and the CBBC YouTube channel.
"Here we are on the verge of Brexit," he says.
"You might not have heard much about it because things have been so quick and smooth.
"If anything it's going too well.
"But I thought, as we stand on the verge of this historical moment we can look back and see what Europe has done for us anyway."
It features songs on the Normans, who gave us some "frankly dodgy haircuts", the Germans "who gave us a royal family" and the Italians, who have "given us cooking and fashion".
Newsround also has a short, called The Story Of Brexit, on its website.
Horrible Histories is on CBBC and BBC iPlayer.