Ever found yourself wishing you were thousands of miles away from the stress of everyday life? Well now you can literally escape to the far-flung corners of the globe with a trip to Australia and see some exotic places en route with an exciting stopover.
Prices have rarely been so reasonable for long haul travel and if Australia is on your bucket list then look no further.
Perhaps you've got family down under that you've been meaning to visit since they emigrated years ago or maybe you just want to broaden your horizons and see places you've only ever dreamed of.
Australia has much to offer but where to begin for the first time traveller?
Covering 7.6 million square kilometres, it's fair to say that Australia is pretty big and offers a variety of climates, landscapes and experiences.
From the lush tropics of Northern Queensland to the mind-blowing beauty of The Great Barrier Reef, there's a whole world to be discovered.
Few countries offer such diversity in one land. Australia's bustling cities will captivate you and a tour of the Outback will take you on an adventure of a lifetime.
It's difficult to even begin to give you a flavour of this fascinating country.
To further enhance your trip, you really must break the journey with a stopover in an exotic location.
With places such as Abu Dhabi, Singapore, Bangkok or Hong Kong to choose from you really will have an unforgettable experience and that's before you've even reached your destination!
Each of these options will colour your life with sights and sounds to thrill and amaze.
On a practical level, it will also help your body clock adjust and by the time you've reached Australia, you'll be raring to go.
You'll be surprised how much you can pack into a couple of weeks, if that's all you have.
There's so much more to Oz than just barbies, koalas and Kylie!
Here are a few suggestions to get you started
Top five things to do in Sydney:
Sydney Harbour and Sydney Harbour Bridge
One of the world's most beautiful natural harbours and its mighty bridge are iconic landmarks on the Sydney skyline. Sydney Harbour Bridge is the largest steel arch bridge in the word and adventurous tourists are welcome to climb up it via Sydney Harbour Bridge Climb or Pylon Lookout. Alternatively, find a nice spot on the harbour, grab a beer and admire the view.
Sydney Opera House
Another iconic Australian landmark and the city's top music venue. Either take in a show or simply do the 90-minute tour that is available in several languages.
Darling Harbour
A pedestrianised entertainment district packed with stuff to do for all the family. Indulge in some retail therapy at Harbourside Shopping Centre, take in a movie at the IMAX cinema, visit the Sydney Aquarium or just enjoy some great food and drink in the many cafes and restaurants.
Bondi Beach
No visit to Sydney would be complete with some sun, sea and surf on Bondi beach
The Rocks
A cool, quaint, cobbled street neighbourhood filled with shops, bars, restaurants and galleries. It earns its name from the sandstone rocks that line Sydney Harbour.
Top five things to do in Melbourne:
Expore the city
Melbourne the city itself is an attraction in its own right and whether by bike, by bus or by foot, exploring the city is an absolute must. Filled with quirky alleyways, hidden shops, art galleries and theatres, it certainly earns its reputation as Australia's culture capital.
Eureka Skydeck
Start your visit to Melbourne by getting an idea of the city's layout – including the location of the city's landmarks; there are few better places than the Eureka Skydeck. Start your journey with awe-inspiring views from the Southern Hemisphere's highest viewing platform. Be a daredevil and experience Skydeck's The Edge – an activity that will see you taken over the edge in a glass box, with views directly down into the cityscape.
The Queen Victoria Market
Those with a need for knick-knacks will be in their element with a visit to Melbourne's Queen Victoria Markets, a bustling outdoor hub with an item, souvenir or meal to suit pretty much every taste
Visit the Dandenong Ranges
Be at one with nature while getting out of the city for a day or two and head towards the lush reaches of the greater Melbourne region's Dandenong Ranges, an area that's both scenic and provides several unique activities of its own.
A hot air balloon ride over the city
If seeing some unforgettable views is on the agenda, take a hot air balloon ride over Melbourne, as it's one of the few cities in the world that allow such an experience directly over its skyline.
If you choose Singapore as your stopover, here are a few suggestions as to what you should do with your time here:
Top five things to do in Singapore:
Cocktails at Raffles
Home of the Singapore Sling, the down to earth dcor of this two-storey bar was inspired by the Malayan plantations of the 1920s. In addition to almost every alcoholic and non-alcoholic concoction imaginable, the bar also serves traditional pub favourites that are available as a meal or snacks.
Marine Bay Sands
Waterfront entertainment resort complex featuring hotels, shops, parks, theatres, convention centre, casino and museum.
Chinatown Heritage Centre
The colourful past of Chinatown comes alive within the walls of these three beautifully restored shophouses on Pagoda Street, comfortably nestled in the midst of Singapore's bustling Chinatown district.
Gardens by the Bay
Visit Gardens by the Bay, one of the Top 10 Indoor Gardens of the World, arguably the nation's most beautiful masterpiece.
The Singapore Flyer
Singapore Flyer is the world's largest observation wheel (outside United States). Standing at a stunning 165m from the ground, the Flyer offers you breathtaking, panoramic views of the Marina Bay and beyond.
Something to bear in mind before you go is that the seasons are opposite to ours in the northern hemisphere.
Summer (December February)
Autumn (March- May)
Winter (June August)
Spring (September November)
Thankfully, Australia enjoys temperate weather year round but climate varies due to the sheer size of the place.
Long Haul travel for less :
Need some help planning your trip? Check out these great prices from talkholiday :
Chatrium Hotel Riverside Bangkok – Save Up To 30% Off Now
Exclusive Package Deals To Sydney Australia 7 Nights From Only £880pp
Exclusive Flight Deals From Aberdeen To Sydney – Prices Starting From £1020pp
Exclusive Flight Deals From Aberdeen To Melbourne – Prices Starting From £1005pp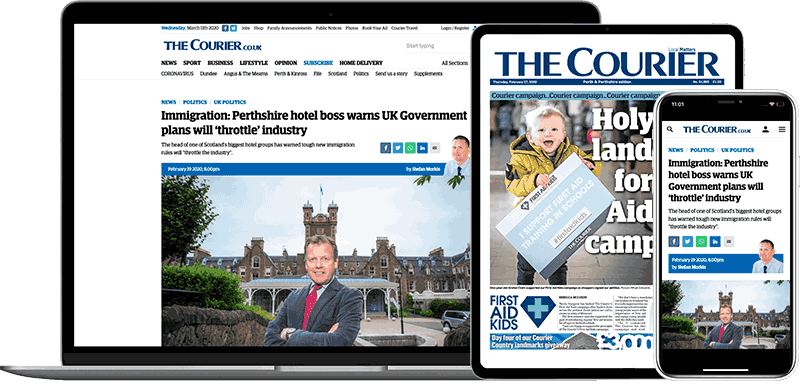 Help support quality local journalism … become a digital subscriber to The Courier
For as little as £5.99 a month you can access all of our content, including Premium articles.
Subscribe