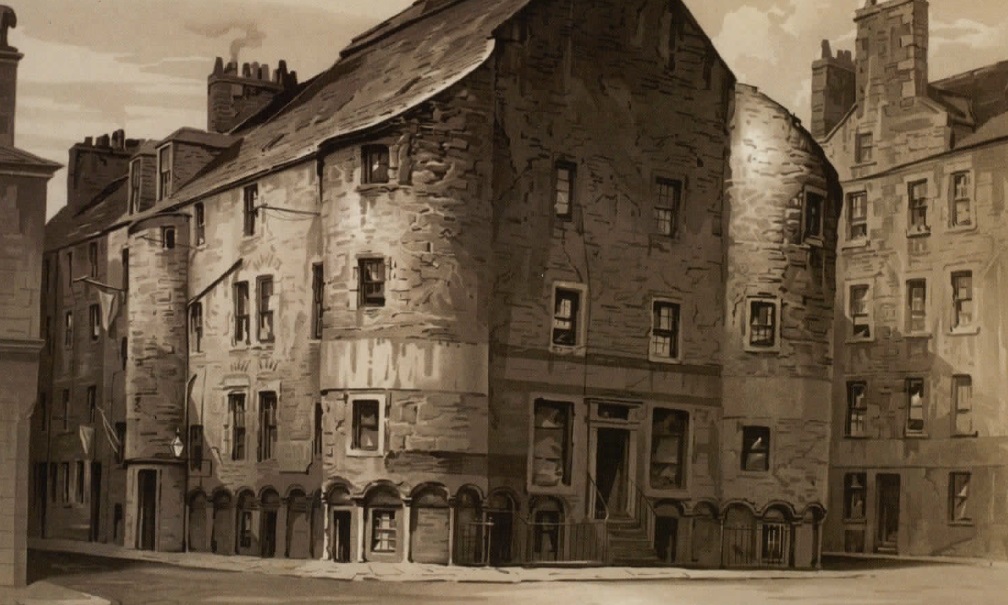 One of Dundee's most historic buildings was a casualty of an earlier waterfront redevelopment.
The last portion of Peirson's Mansion was cleared in 1920 to make way for Caird Hall. This building, in what became Crichton Street, was also known as Old Custom House or, more controversially, Drummond Castle.
The castle designation frustrated city librarian and former Dundee Advertiser leader writer Alexander Millar, who devoted a chapter of his 1923 book to the building.
People in the city called it Drummond's Castle and believed it to have been built in 1488 by Lord Drummond, Mr Millar tells us. In fact, the name Drummond Castle can be traced to 1855 and the book Yellow Frigate by James Grant, who weaved a Lord Drummond into his novel.
On the contrary, Mr Millar pointed out that the date Peirson's Mansion was built, the name of the builders and the history of its occupants were freely available in city records.
Its roots can be traced to 1586 when burgess and mariner John Peirson eyed a piece of waste ground bounded by the river. He had married Margaret Carnegie, daughter of a landowner, and set out to build a mansion worthy of his position.
At the same time, Sir John Scrymgeoure was developing Dudhope Castle and some rivalry can be detected. Peirson decided his mansion should have some of the features of Dudhope and included circular towers in his design.
In 1588 Peirson became town treasurer and added land to his wealth when he inherited Easter Liff from his father-in-law. He went on to become shore master, a one-man harbour board and was chosen as a town councillor by James VI in the first decade of the 1600s.
Peirson declined the appointment until it could be put to a vote in Dundee.
His son James followed his father into high office as a bailie, Kirk master, dean of guild and provost from 1643 to 1646. This was the time of the civil war and James Peirson had to shepherd the town through the dreadful turbulence.
James Peirson's son predeceased him so he divided the mansion between his five daughters. They occupied the property until 1734 when it was bought and restored by merchant Andrew Ferguson.
It passed to his grandson John Ferguson in 1803 who rented part of the building to the government as a custom collection office.
It was around this time that 200 pieces of silver, dating from the civil war period, were found built into a wall.
It seems James Peirson had put some treasure beyond the grasp of General Monck and it had lain forgotten for nearly two centuries.
When Mr Millar published his book, he noted that a portion of the mansion's fireplace was kept in the Old Steeple museum.
This bore the Peirson and Carnegie coats of arms and was dated 1591.
In 1842, work began on the impressive New Custom House, which stands beside the Apex Hotel.