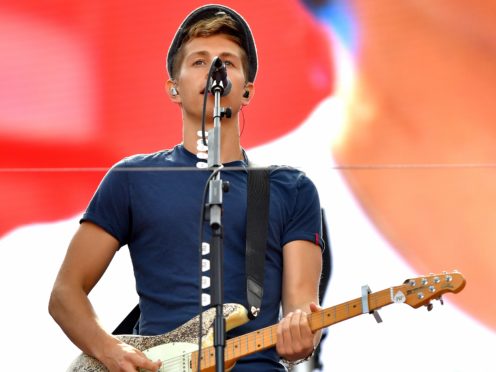 James McVey had to use his tongue to free a star from a pile of pig's brains in the latest gruelling I'm A Celebrity Bushtucker trial.
The Vamps star put himself forward for the Stars Of The Silver Scream challenge alongside Rita Simons because he wanted the chance to win food for the other campers.
Former EastEnders actress Simons had to stand in a giant popcorn machine and answer film-related questions to win seconds – all while being covered in piles of jungle critters.
McVey had to stand with his head inside a box filled with items such as brains and flies, and use whatever time Simons had won for him to release a star using only his mouth.
As the klaxon sounded and Simons's box filled with cockroaches and mealworms, the actress screamed: "Aaargh, they are in my knickers!"
She answered questions on films such as "Brainspotting", "Fly School Musical" and "Claws" as McVey hurried to secure the tokens.
For the "Wolf Of Crawl Street" section, his box was filled with 30 huntsman spiders.
"This is not my favourite one, I'm not a fan," the nervous star said.
Host Declan Donnelly told him: "There's also 2,000 crickets in there. But I think it's the spiders that are doing it for you?"
Despite his fear, McVey carried on trying to grab the stars and the pair won eight out of the possible nine for camp.
A relieved Simons said the insects had got everywhere.
"Cockroaches in my bra, my knickers and they stink!" she said.
I'm A Celebrity… Get Me Out Of Here! continues on ITV.