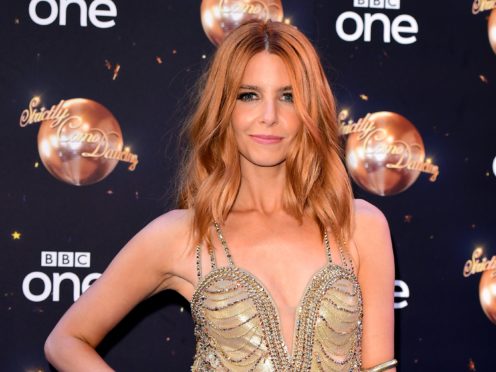 Strictly Come Dancing star Stacey Dooley has said her performance on last week's show left friends and family at home "sobbing in the living room".
The documentary maker danced the American Smooth to I Dreamed A Dream from the musical Les Miserables, scoring 38 points out of a possible 40 and reducing judge Bruno Tonioli to tears.
Speaking on Strictly spin-off It Takes Two, the 31-year-old said she had been inundated with messages after she came off stage.
She said: "We were getting so many messages saying: 'We are sobbing in the living room'. Bruno was crying. I looked over and he was properly crying. It sounds really cheesy and painfully predictable but we never thought we would get here. You've got to remember, everything is a bonus.
"We got on the floor and everybody had really gone for it, so we thought: 'Let's not let the side down'. It's lovely at the end. They are so on your team. You walk over to the judges and Shirley is delighted and Bruno is in tears. Ah!"
After Dooley and her professional partner Kevin Clifton finished their routine, they headed over to the judges where a gushing Tonioli had told them: "That was so special. I really forgot who I was, where I was. I was there every second with you. Forget about judging, forget about everything. That really was so special, so unforgettable."
Speaking on the BBC Two show, Clifton told Dooley he thought Craig Revel Horwood's comment, in which he ignored the fact she had not been "technically perfect" because it "took him away", was his favourite of all time.
Clifton said: "That Craig comment was one of my favourite comments I have ever heard on Strictly because I think some people think for it to be a 10 it has to be technically perfect, and that's all there is to it.
"But I think it's a lot more than that. The truth is they can pick apart the pros. The pros will always be doing something technically incorrect. Nobody's perfect. It's whether the dance moves you. And I'm always saying to Stace (sic), I will take her little mistakes but we have got to move people. That's the important bit."
Strictly Come Dancing continues on BBC One.