David Walliams has said he would love to appear on Strictly Come Dancing because it would give him a chance to be paired with Anton Du Beke.
The Britain's Got Talent judge said dancing on the show would be a "brilliant way" for him to lose weight as well as giving him a chance to develop a relationship with a professional dancer.
Speaking on the Jonathan Ross Show, Walliams singled out British ballroom dancer Du Beke as that dancer.
The 47-year-old also said it would make his mother happy if he were to appear on the BBC One programme.
He said: "My mum would like me to do Strictly. I don't think I ever have been asked to do it.
"I would like to do it because there are two reasons. One is, you get to lose weight, it's a brilliant way to lose weight.
"And the second thing is you often get close with the professional dancer, so I want Anton Du Beke. That is my dream. It would be fun. I like the dancing."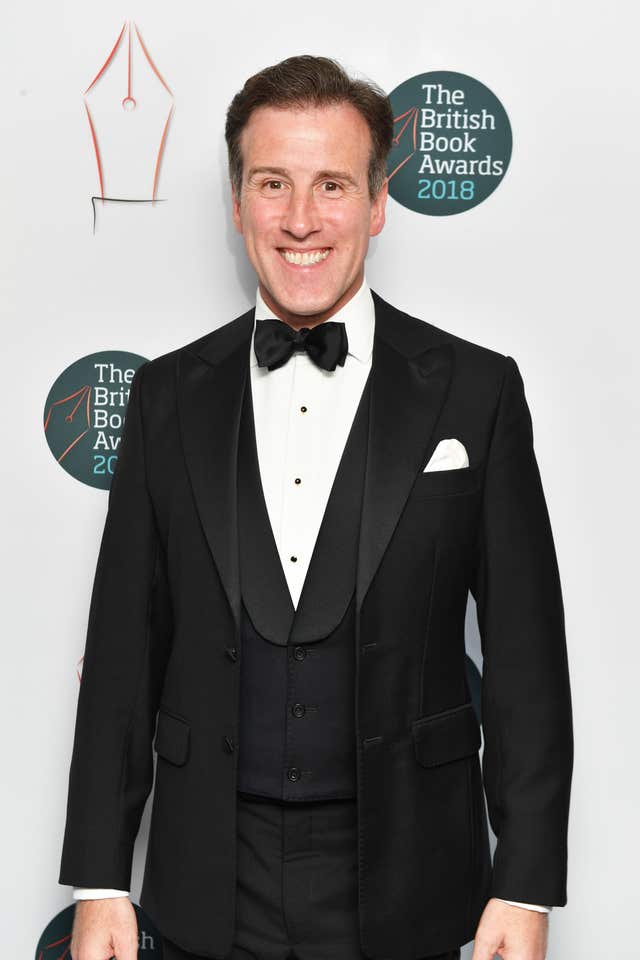 He joked it was just a matter of time before he was invited onto the programme, adding: "The day will come won't it, when we will all be on there."
In August the show said it had "no plans" to involve same-sex couples.
Walliams, who is releasing his 11th children's book, also said he felt challenged to not repeat himself.
He said Roald Dahl had been an inspiration for his books, which include titles like Gangsta Granny and The Boy In The Dress.
He said: "When you are getting to book 11, I'm very conscious I don't want to repeat myself. I really wanted to do something different and I love that setting [of Victorian London].
"The children's books I love are often quite dark, I talk a lot about Roald Dahl whose books are often terrifying and I think the best children's books are read under a mattress with a torch."
He also revealed he receives "loads and loads" of love letters from "amorous" female fans.
However, he added he remains confused as to what they see in him.
Standing to read an example to the studio audience, he said: "Sometimes, I know it seems hard to believe, but I get amorous letters from ladies.
"This [one is] a lady who is recounting a dream that she had about me. I love it because it's a crazy thing when you get loads and loads of letters from people because you see a little window into their world.
"I haven't replied yet, I don't know what to write."