Ray Quinn has described joining the cast of Hollyoaks as "like coming home".
The actor will play Jonny, the new owner of Esther's Bean, who also has a radical political agenda
The former Brookside star said he initially auditioned for a different role on the show, adding: "Hollyoaks like to keep things close to their chest.
"I was only told that he was a confident guy and the life of the party, someone you could go for a drink with.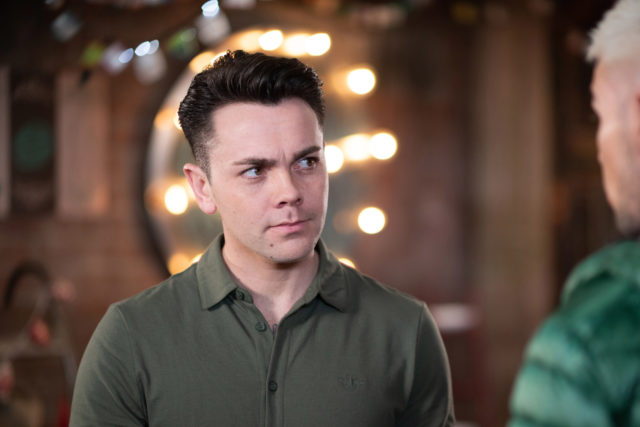 "After I got the role though, and was made aware of what it entailed, I was rather excited by the challenge of the role may bring."
He added: "Jonny is part of a far-right radicalisation group.
"From the research chats we had, and my understanding of some of these individuals, people like Jonny are sent to recruit people to build numbers.
"However, some of the stuff they get up to can take a turn for the worse.
"Someone like Ste (Kieron Richardson) is a perfect candidate to groom and recruit, as he's very vulnerable and low on his self-esteem.
"Jonny will target those types, befriend them, and make them feel confident again.
"He will take care of Ste, both emotionally and financially… With ulterior motives, obviously."
On returning to soap acting, Quinn said: "I've loved every minute at Hollyoaks so far! For me, it was almost like coming home.
"It's been almost 22 years since I started my first ever job there on Brookside.
"A lot has changed, however a lot has remained the same.
"Seeing so many friendly and familiar faces made me feel instantly welcomed and helped me to settle in rather quickly."