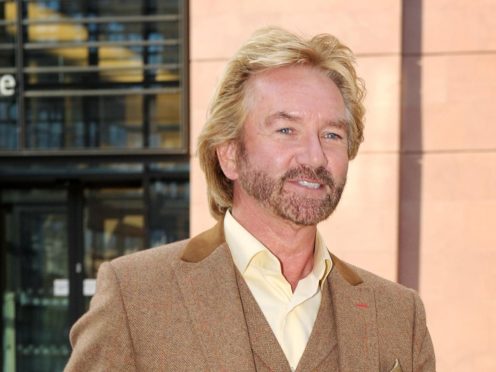 This year's series has come to an end and the jungle camp is empty once more.
As Harry Redknapp is crowned King of the Jungle, we take a look back at some of the headline-grabbing moments of the series.
– Redknapp's stories
The football manager kept the campers – and viewers – entertained with his funny tales and observations.
When he arrived on the show he admitted he thought the camp would be "a lot more luxurious" and that the contestants would be fed bacon sandwiches.
Another highlight was when he claimed to be able to go without food because he was used to it from his time in the SAS.
Redknapp also amused fans when he told a story about not recognising the Duke of Sussex when the prince said hello when their paths crossed at their physiotherapist's office.
Redknapp said he thought the prince might be a player, and just acknowledged him with an "All right mate" and went back to his paper.
"I thought, 'I know him from somewhere, that geezer, did he used to play for me?'," he said.
He later asked someone who the man was, and was told it was Harry.
– Noel Edmonds turns up in the jungle
The contestants were stunned when TV star Edmonds arrived after the ITV series had already got under way.
Host Declan Donnelly told the campers: "You are now gladiators, and your fate will be decided by a new camp leader.
"All hail the emperor."
The Deal Or No Deal star then made a dramatic entrance on a Colosseum-inspired balcony overlooking them in the pouring rain.
"Hail! Literally, and rain," he said.
The campers appeared shocked, and actress Emily Atack screeched: "Oh my God, it's Noel Edmonds!"
– Nero To Zero trial
Edmonds and Redknapp showed off their determination when they held a stomach-churning array of jungle critters in their mouths to win food for their fellow campers.
The pair had to keep the creatures, including cockroaches, a stick insect and a huntsman spider, in their mouths for one minute at a time for the Nero To Zero challenge.
Despite a giant burrowing cockroach digging itself into Redknapp's lip, they both succeeded. They were then tasked with eating a sheep's brain each out of skulls as part of a Roman banquet.
For the final step, the stars were each presented with a wooden bowl filled with fish eyes and a glass with a sieve over it.
Edmonds and Redknapp had to squeeze the fish eyes in their mouths until they popped, then spit the contents into the sieve so the juice could trickle into the goblet until it reached a red line.
They then had to drink the fish eye juice.
– Friends and family reunion
There were tears all around as the campers were reunited with their loved ones during the last week of the series.
Redknapp was emotional as he talked to his wife Sandra.
Breaking down in tears, he said: "I can't help this, it is not like me, I don't normally cry, I'm pretty old school. Are you pleased to see me?"
"It's funny, 54 years and we just don't want to be apart, that's done me up today, I've missed her so much. I love you so much," he said.
– Rice row
Many viewers said one of the highlights of the series was seeing the hungry campers lick Fleur East after she ended up covered in treacle.
The singer was plastered in the sticky syrup during a challenge and proved to be tempting for some when she returned to camp.
"Is that edible?" asked James McVey, eyeing the treacle covering East.
When she said it was, several contestants crowded around her and wasted no time in licking the tasty treat off her body.
One viewer called it the "funniest thing ever" and another tweeted it was "the greatest thing I've ever witnessed".
Loose Women star and former I'm A Celebrity winner Stacey Solomon said it was her "favourite jungle moment of the series… maybe ever".