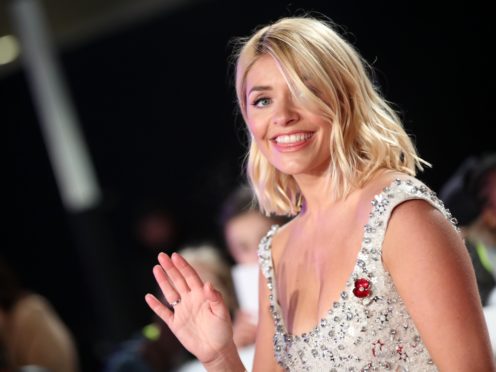 I'm A Celebrity … Get Me Out Of Here! has scored its most-watched final episode in five years.
An average of 10.9 million viewers tuned in to watch football boss Harry Redknapp crowned the King of the Jungle, according to overnight ratings data.
The programme, which aired from 9pm until 10.35pm on Sunday, drew a peak audience of 12.1 million.
It was the most-watched I'm A Celebrity finale since 2013 in the overnight ratings, and saw an increase of 1.7 million viewers compared with last year's equivalent episode.
The episode also saw an increase on the series average of 9.1 million overnight viewers per episode, ITV said.
The 18th series was hosted by Holly Willoughby for the first time, along with the show's long-running presenter, Declan Donnelly.
The series enjoyed a ratings boost from the start, as the launch show drew an average of 11 million in the overnight ratings, making it the most-watched opener since 2013.
Willoughby filled in for Ant McPartlin, who has hosted the jungle-based programme with Donnelly since it began in 2002, as he took a continued break from his TV commitments.
The I'm A Celebrity finale managed to beat the Strictly Come Dancing semi-final results show on the night, which it failed to do last year.
Strictly had an average of nine million viewers and a peak of 10 million when it aired on BBC One from 7.15pm until 8pm.
In 2017, I'm A Celebrity's final episode had an average of 9.2 million viewers in the overnight ratings, compared with Strictly's 11.1 million.