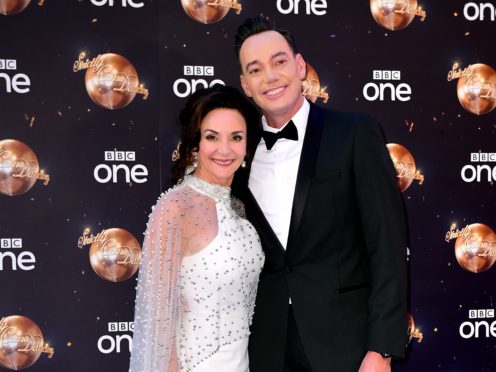 Shirley Ballas has said Craig Revel Horwood will be a friend for life despite his harsh comments alleging she had fake breasts.
The outspoken judge made the critical comments during a promotional book tour, and has since apologised for his remarks.
Ballas has said she approached her fellow Strictly Come Dancing judge and spoke of her own negative body image.
She said the cruel comments about her body were addressed by Revel Horwood, who fully apologised for undermining her confidence.
Speaking on Loose Women, Ballas said: "We just had a sit-down talk and I just explained to him, it's my body and it's up to me. I don't need anyone to make me feel bad about myself, I can do that myself.
"So, with a man like that, if we're all in a working environment, we all need to have each other's backs.
"He was very gracious, very cordial, very gentlemanly-like, sent me the most beautiful big bouquet of flowers.
"I do believe he will be one of my best friends until I pop my clogs. He's wonderful. It was a small slip, and he doesn't make slips."
Revel Horwood had also reportedly made remarks that Tess Daly was dull, and was critical of controversial contestants Katya Jones and Seann Walsh.