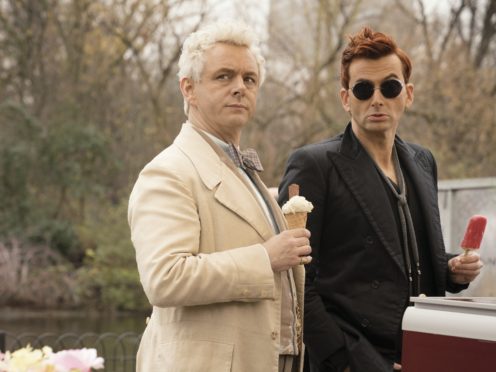 Eagerly anticipated TV series Good Omens will be unveiled in May, it has been announced.
Amazon Prime Video said the comedy adaptation, based on the 1990 novel by Neil Gaiman and Sir Terry Pratchett – and starring Michael Sheen and David Tennant, will premiere on May 31.
The series boasts an impressive cast including Jon Hamm, Miranda Richardson, Jack Whitehall, Mark Gatiss, Daniel Mays, Frances McDormand and Sir Derek Jacobi, as well as Sheen and Tennant.
The end of the world is coming, which means a fussy angel (Sheen) and a loose-living demon (Tennant), who have become overly fond of life on Earth, are forced to form an unlikely alliance to stop Armageddon.
But they have lost the antichrist, an 11-year-old boy unaware that he is meant to bring upon the end of days, forcing them to embark on an adventure to find him and save the world before it is too late.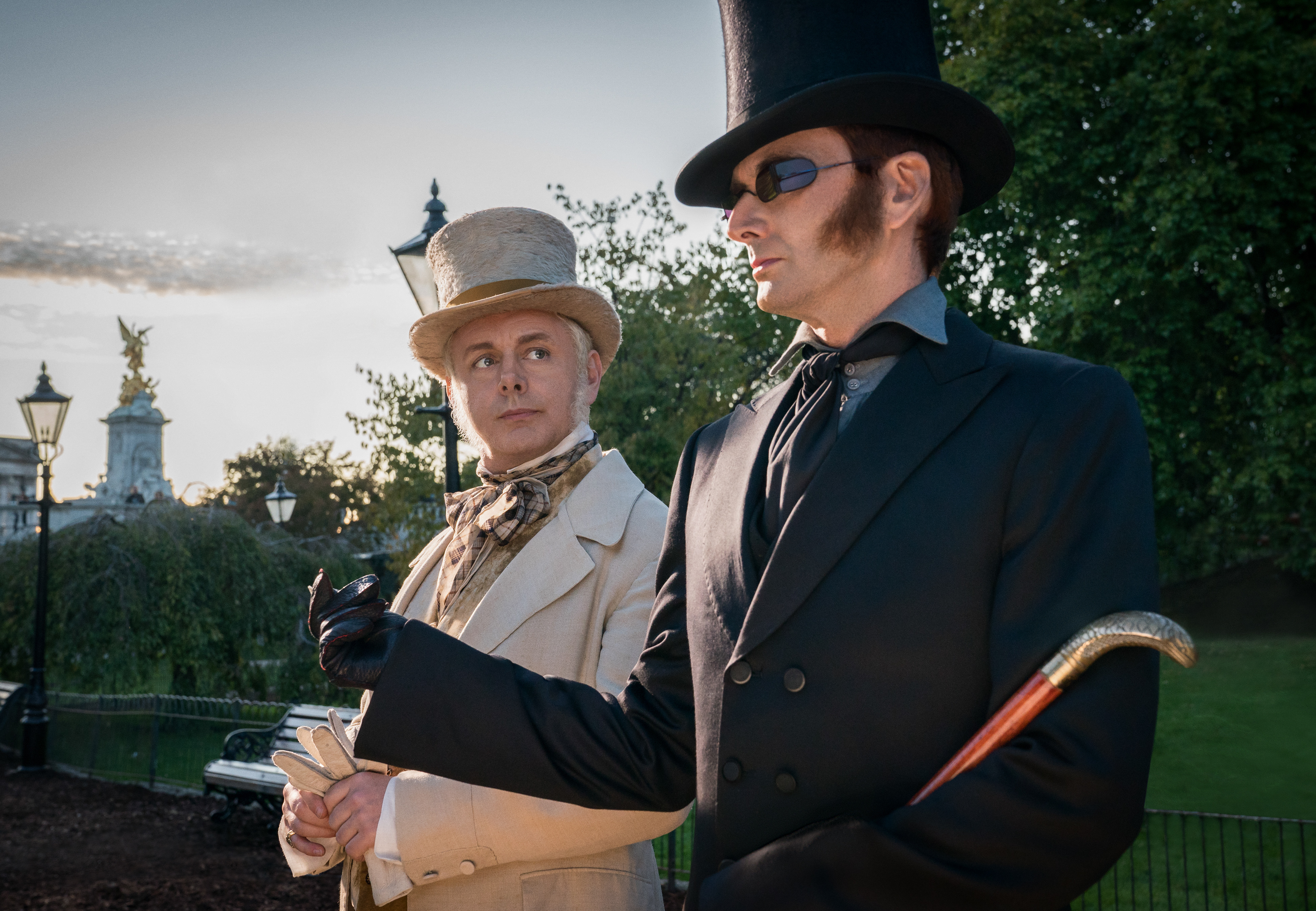 The series is produced by Amazon Studios, BBC Studios, Blank Corporation and Narrativia.
It will launch globally on Prime Video in over 200 countries and territories in 2019 including in the UK, where it will also air on BBC Two at a later date.
Amazon Prime Video announced the premiere date at the Television Critics Association (TCA) press tour.