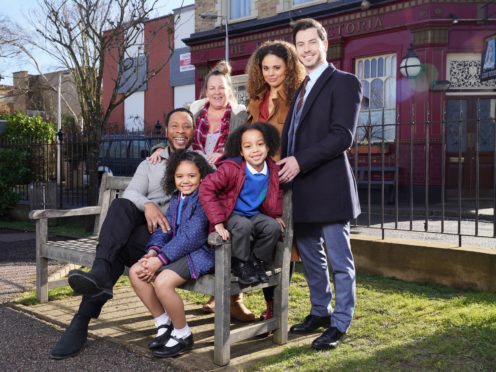 Neon Jungle singer Jessica Plummer will arrive in Albert Square this month as she makes her EastEnders debut as Chantelle Atkins – daughter of Karen Taylor and Mitch Baker.
Alongside on-screen husband Gray, played by Toby-Alexander Smith, Plummer is expected to cause a stir in Walford as she clashes with her mother.
A charming self-made solicitor working in the City of London, Gray was Chantelle's ticket away from the troubled Taylor family.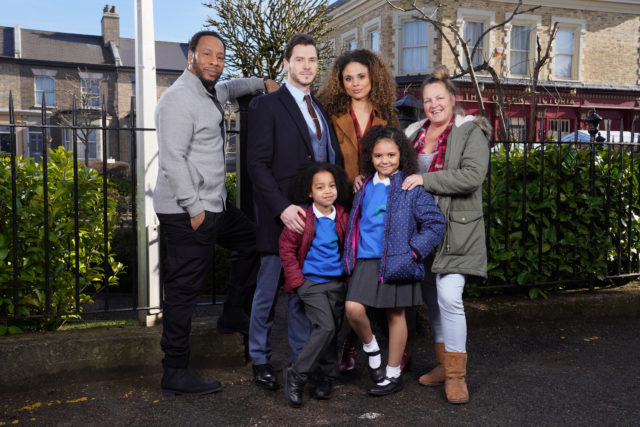 Now she returns to Walford with her children Mia and Mackenzie after taking Gray's surname.
Plummer, 26, was part of the short-lived four-piece girl group Neon Jungle and appeared in the 2017 film How To Talk To Girls At Parties.
She said: "Just like the majority of the UK, I grew up watching EastEnders. It's an absolute honour to be joining the cast with all my childhood favourites… Rickaaaaaaaay."
Smith has previously appeared in Doctors, Berlin Station and Flack. He said: "I'm delighted to be joining the cast of EastEnders as I've always been a fan.
"I'm looking forward to seeing what Albert Square has in store for Gray."
The soap's senior executive producer, Kate Oates, said Chantelle's "picture-perfect" life could lead to conflict in the family.
"I'm so excited to welcome Jessica and Toby to Albert Square," she said.
"Chantelle is a Taylor through and through: tough, sharp and streetwise.
"To the rest of the Taylor family, she is definitely the one who's 'done good': leaving home early, and landing on her feet marrying the handsome and successful Gray.
"But will Chantelle's picture-perfect lifestyle put her and Gray into conflict with the rest of her family?"
Plummer and Smith have begun filming and will debut on EastEnders this month.