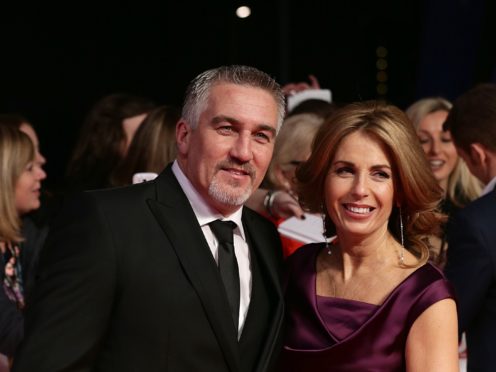 The 19-year marriage of Great British Bake Off judge Paul Hollywood and his wife Alexandra is being brought to an official end.
District Judge Robert Duddridge granted a divorce decree in a hearing at the Central Family Court in London on Friday.
Neither party was at the hearing, which lasted less than a minute.
Judge Duddridge granted a decree nisi.
A marriage does not formally end until a decree absolute has been granted.
The 53-year-old celebrity baker and his 55-year-old wife split in 2017.
Court papers showed that Mrs Hollywood had filed for divorce on the grounds of adultery.
The judge held that Mr Hollywood had committed adultery and that Mrs Hollywood found it "intolerable" to live with him.
He concluded that the marriage had broken down irretrievably.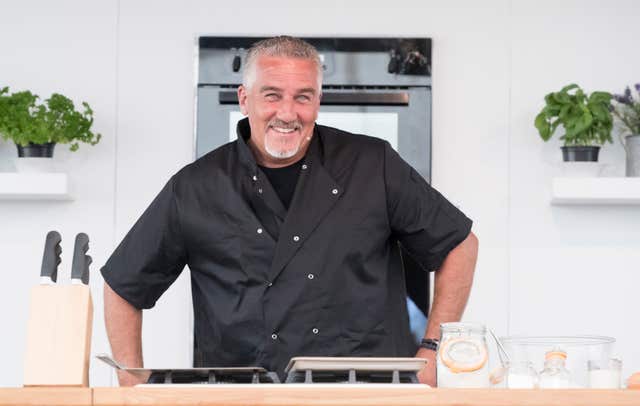 The pair separated previously, in 2013, after Mr Hollywood admitted having an affair with Marcela Valladolid, his co-star on the US version of Bake Off.
Alexandra took the baker back into her life but their marriage was finally over four years later.
In an interview with Prima magazine, Mrs Hollywood later said: "I don't regret taking Paul back that first time. I never regret anything I've done.
"I thought things through and it was the right thing to do for me and my son. Hindsight is a wonderful thing…
"I don't feel angry with Paul – though of course there's a certain amount of hurt. Anger is emotive and I'm not carrying that around with me. All it does is upset you."
Great British Bake Off star Mr Hollywood is now in a relationship with Summer Monteys-Fullam.
Earlier this year, Mrs Hollywood denied verbally abusing Ms Monteys-Fullam during an incident at a supermarket.
The pair met one another by chance at a Marks & Spencer store in Canterbury, Kent, and became embroiled in a dispute, according to a report at the time.
A representative for Mrs Hollywood later denied she had verbally abused Ms Monteys-Fullam during the incident, to which police were called.
"Alex was shocked to bump into Summer in her local supermarket but even in that difficult situation, she still did not and would not ever verbally abuse anyone", the statement said.
"Alex has kept a dignified position throughout the last 14 months which have been extremely challenging, and continues to do so."