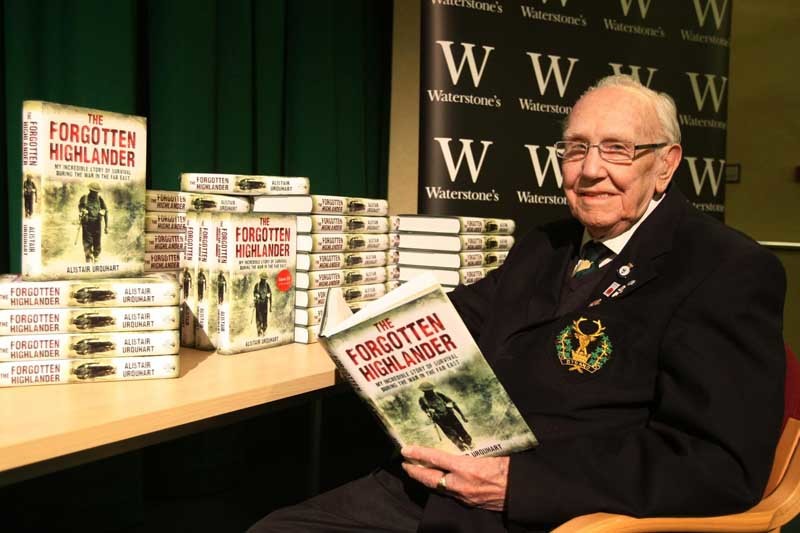 The 90-year-old war veteran and author of biography Forgotten Highlander said last night he was "overwhelmed" by the response to his book.
Alistair Urquhart, of Broughty Ferry, has retold his struggle for survival during the second world war in a moving memoir that has been flying off bookshelves since its release at the beginning of the month.
In high demand, he was invited to discuss at the Central Library in Dundee his harrowing account of life as a soldier in the Gordon Highlanders and as a prisoner of war under the Japanese.
He said of his new-found fame, "I'm coping with the attention.
"I didn't expect to receive so much. It feels fantastic, thoughout of this world.
"I must be doing something right.
"I've been receiving Emails from people around the world every day."
"My schedule is full up. I still have to fill in my normal pursuits such as running tea dances."
He added, "My family are in awe of the situation and naturally concerned in case I overdo it, but I haven't lived to this age without knowing what to do and what not to do."
Alistair was conscripted into the army at the age of 20 and captured by the Japanese in Singapore.
He not only survived working on the notorious bridge over the River Kwai, but was taken aboard a Japanese "hell ship" that was then torpedoed by a US submarine.
His account of the war is now number five in the UK hardback non-fiction chart.Mr Urquhart was the guest speaker at an "In Conversation With…" event hosted by Courier features writer Helen Brown at the Steps Theatre last night. See this week's Courier for more.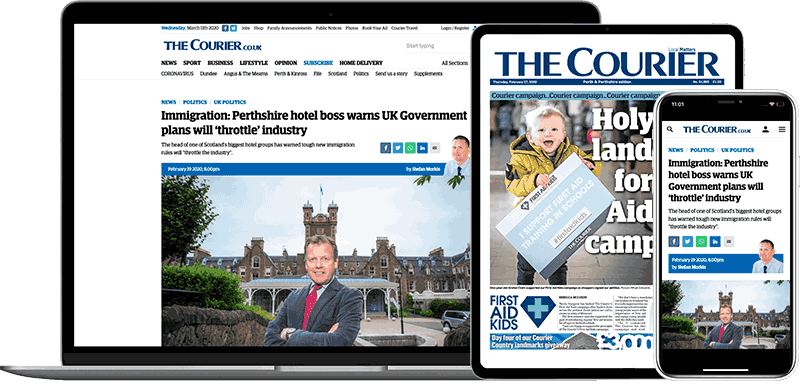 Help support quality local journalism … become a digital subscriber to The Courier
For as little as £5.99 a month you can access all of our content, including Premium articles.
Subscribe